Donald Trump and His Family Are 'Monetizing the Presidency,' 'Morning Joe' Host Claims
Morning Joe host Joe Scarborough slammed President Donald Trump on Tuesday—not necessarily an uncommon thing for the MSNBC pundit—but he went after him for a very specific apparent misdeed: profiting off of the presidency.
Speaking to journalist Mike Barnicle on the MSNBC program, Scarborough made his claim in response to recent comments from White House Press Secretary Sarah Huckabee Sanders accusing former intelligence officials of monetizing their public service.
"They've politicized and in some cases monetized their public service and security clearances," Sanders said during a press briefing on Monday. "Making baseless accusations of improper contact with Russia, or being influenced by Russia, against the president is extremely inappropriate and the fact that people with security clearances are making these baseless charges provides inappropriate legitimacy to accusations with zero evidence."
Scarborough responded by claiming Trump is the one who has, in fact, monetized his public service.
"Monetizing public service ... you can talk about the Trump hotel, all the foreign countries and everybody else who is trying to curry favor with Donald Trump by handing him money," he said on-air. "Every time there is a moment between China and the United States, it seems Ivanka gets three or four more clearances for patents for her products in China."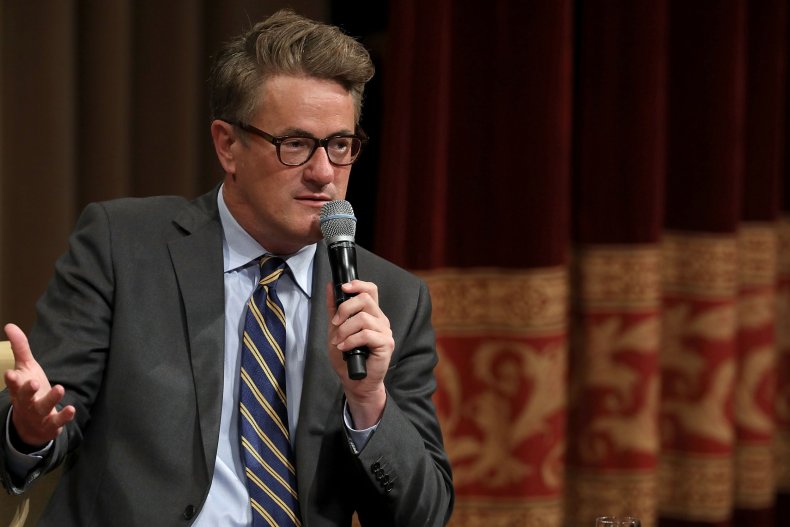 The host seemed to be referencing reports that foreign officials have rushed to book rooms at Trump's properties—his D.C. hotel especially—in an attempt to earn brownie points with the president. PBS reported this week that there are a number of stalled cases in court involving the D.C. hotel and the Emoluments Clause, which bars public officials from receiving gifts or payments from foreign governments—and that one of those cases could move forward later this month.
"You could write a book on this—and I'm sure someone is writing a book on this—on how much Donald Trump is monetizing the presidency," Scarborough continued, "and how much his entire family is monetizing the presidency, and most importantly, how much the corrupt Republican Party in Washington, D.C. is helping them monetize the presidency."
Barnicle didn't hold back in his response to the host.
"This is the first White House in the history of this republic that is largely filled with grifters," he said. "People grabbing what they can while they can grab it."