End of an Era? Donald Trump Vows to Tweet Less When President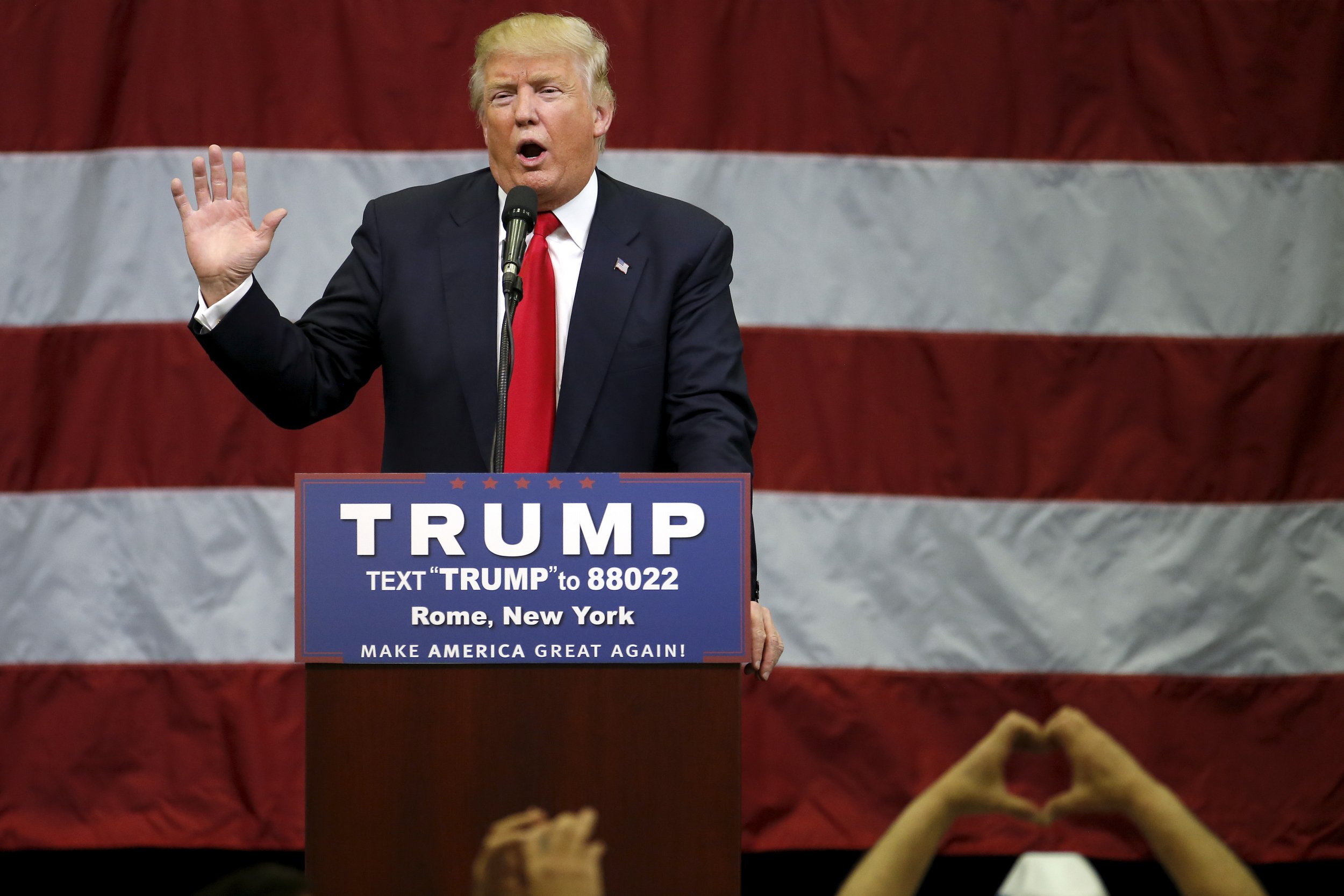 In a wide-ranging interview with CNN's Anderson Cooper Tuesday night, Republican frontrunner Donald Trump said the GOP establishment is trying to stop him from getting the nomination, but the real headline from his town hall may be his declaration that he would not tweet as much if he were president.
"I wouldn't be doing it, or I would do it very little," Trump said during a town hall with his wife Melania, his daughters Ivanka and Tiffany, and his sons Don Jr. and Eric. It was the first time so many of the Trump clan have been gathered together on the same stage. Trump's youngest son, Barron, was the only member of his immediate family not present for the event.
"The tweets are fine," Trump said of his social media presence. "The retweets sometimes are a little bit shaky."
Trump has gotten in trouble in the past for his behavior on Twitter. The real estate mogul has earned criticism for his retweeting of white supremacist propaganda , as well as his criticism of Fox News anchor Megyn Kelly, which was widely criticized for being sexist.
But Twitter was not the only topic of discussion Tuesday night. Cooper also asked Trump's children about his past treatment of women. Ivanka and Tiffany Trump said they believe their father is a friend to women--as evidence, they cited his hiring of female employees. "He has the utmost faith we can accomplish as much as men, if not more," said Tiffany Trump.
"He treats everyone equally," Melania Trump added. "So if you're a woman and they attack him he will attack back."
It was a rare appearance for Trump's wife, who usually shies away from the camera. Mrs. Trump is a rare sight on the campaign trail, instead spending most of her time with the couple's son Barron, whom she says she does not let use social media, although he has an iPhone and is expressing some interest in Instagram.
Mrs. Trump has criticized her brash husband for his often controversial wording. She was reportedly upset when Trump repeated an audience member's use of a foul anatomical term to describe U.S. Senator Ted Cruz. But, "he's an adult," Mrs. Trump told Cooper. "He knows the consequences."
The conversation touched on some of the most personal aspects of the Trump family's lives. Ivanka said that her father was very supportive of her decision to convert to Judaism following her marriage to Jared Kushner, publisher of the New York Observer , which today endorsed Trump for the Republican nomination, to no one's surprise.
Trump also opened up about his late brother, Fred, who was an alcoholic, and the candidate repeated his assertion that he has never indulged in alcohol even though, he laughed, he owns a winery.
His son Donald Jr. painted a loving picture of his father, saying that he played with his toy trucks in his developer father's office as he cut deals.
In all, the Trump family cut a decidedly sane, normal portrait, compared to their father's usually bombastic manner on the campaign trail.