Trump, Modi, Salvini and Other Right-wing Leaders Cheer Netanyahu: 'Well Done to My Friend Bibi'
With Benjamin Netanyahu on course to win a record fifth term as Israeli prime minister, accolades from world leaders have started to pour in.
Netanyahu's Likud party and its right-wing allies are likely to be the largest bloc in the 120-seat Knesset, the BBC reported.
And leaders from the right side of the political spectrum have paid tribute to the man who could later this year overtake David Ben-Gurion as Israel's longest-serving prime minister.
The far-right Italian Deputy Prime Minister Matteo Salvini was among the first to congratulate Netanyahu, tweeting an image of the pair shaking hands, and the caption in Italian: "Well done to my friend Bibi Netanyahu and a hug to the people of Israel."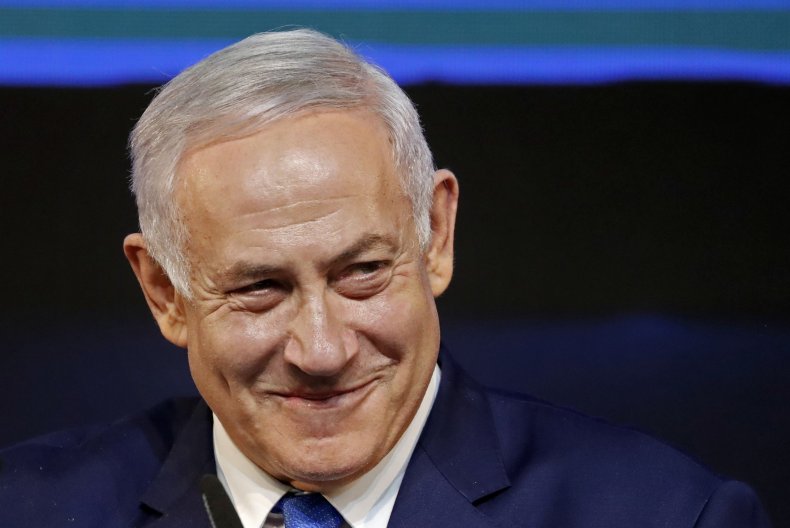 There was also lavish praise from the prime minister of India, Narendra Modi, who has positioned himself as a staunch Hindu nationalist and himself faces landmark elections starting on Thursday.
The pair have struck arms deals worth billions of dollars which was referenced in Modi's tweets written in both Hebrew and English, which stated: "My dear friend Bibi, Congratulations! You are a great friend of India, and I look forward to continuing to work with you to take our bilateral partnership to new heights."
Austrian Chancellor Sebastian Kurz was also among the first to congratulate Netanyahu before the final results were even published.
He tweeted: "Congratulations to Prime Minister Netanyahu for an excellent showing in yesterday's national elections. While the official results have yet not been published, one matter is clear: you have - once again - gained the trust of the people of Israel in record numbers."
Netanyahu has been criticized for his close ties with Kurz, who is a key figure in the European conservative right's attempts to woo far-right voters, I24 News reported. Kurz added: "I am looking forward to working with you in the future, for the benefit of the people of Israel and the people of Austria."
President Donald Trump was also fulsome in his praise, telling CBS News before he was about to leave for Texas: "I would like to congratulate Bibi Netanyahu, it looks like that race has been won by him, it may be a little early but I'm hearing he's won it and won it in good fashion. He's been a good ally and he's a friend, I would like to congratulate him, that was a well-fought out race, I can tell you."
Others have been more cautious in their reaction. With results not yet finalized, the German government has not congratulated any particular candidate.
Spokesman Steffen Seibert said that Germany "will work closely, cordially and faithfully with the new Israeli government."
"Israel lies in a region with enormous challenges, which is why it's important to form a government quickly," he added.