Donald Trump's Favorite Poll Gave Him Some Good News—His Approval Rating Actually Rose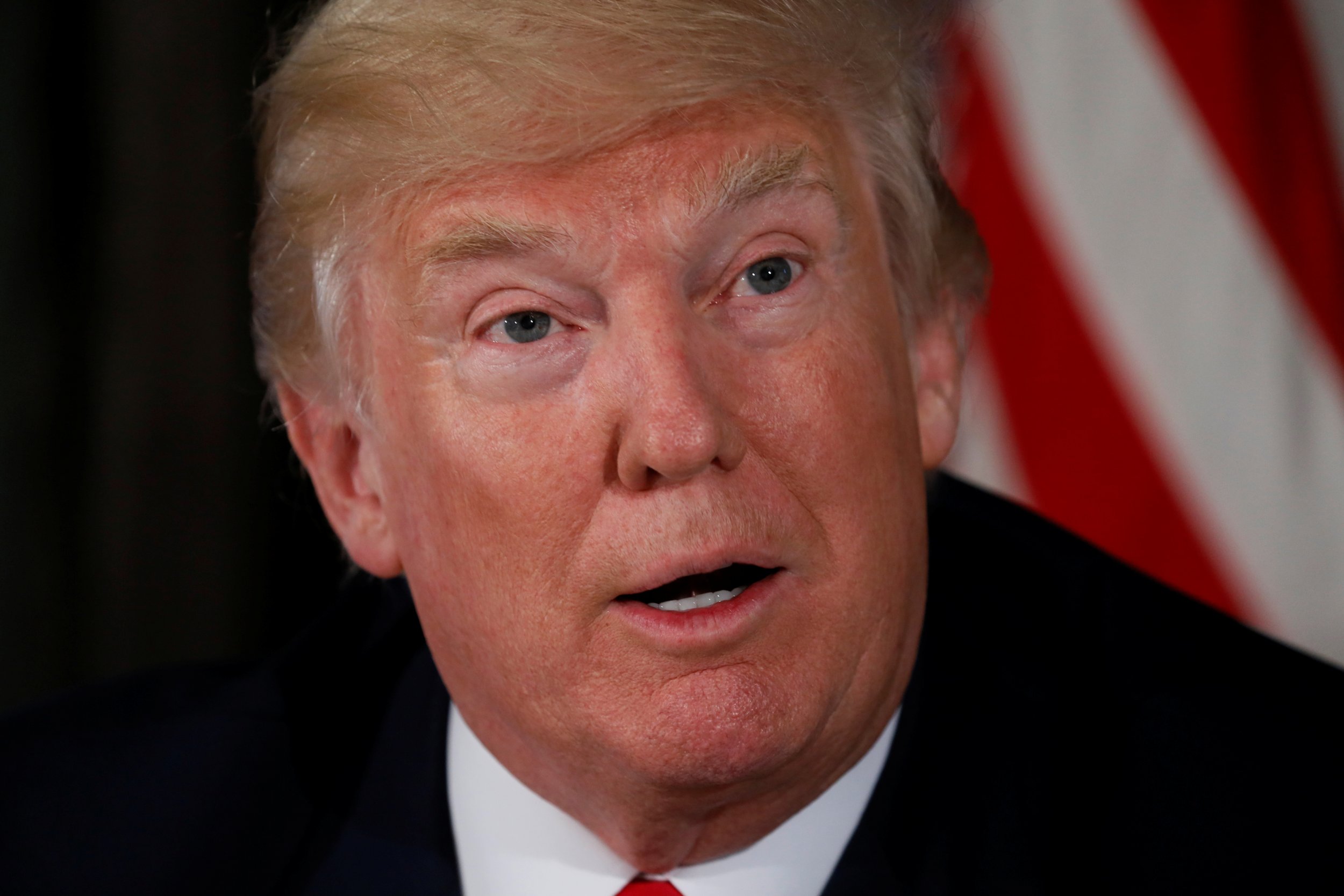 It seems President Donald Trump could be steering the United States ever-closer to the prospect of nuclear war with his latest public statements about North Korea on Thursday.
And sure, the investigation into his administration's ties to Russia remains ongoing, and it's true that the probe appears to be gaining momentum since the special counsel impaneled a grand jury.
Yes, the FBI did just raid the home of the president's former campaign manager.
Granted, it's not the best news ever, public-relations-wise, that Trump was playing golf hours after he ramped up his rhetoric about North Korea and sparked a new threat of a missile attack from the hermetic nation.
Is it ideal that the president is publicly feuding with the Senate majority leader after the Republican attempt to replace Obamacare flopped? Probably not.
But... where were we again? Oh, yes—but there was a bit of good news for the president Thursday. His approval rating actually ticked upward in the Rasmussen Reports daily tracker, a survey often considered as being right-leaning and one Trump has lauded in the past.
So, he's got that going for him.
The latest poll from Rasmussen found 44 percent of likely voters approved of Trump's job performance while 54 percent disapproved. That is by no means stellar—it's not great to have more people not like the job you're doing than those who do—but it's an improvement and well above the average from data-centric website FiveThirtyEight, which stood at a paltry 36.9 percent Thursday. That's the worst such rating for any president on Day 203 of their first term in the history of modern polling, according to FiveThirtyEight's tracker.
Still Trump's Rasmussen approval rating is a good bit of news for the 45th president, especially considering last week he hit an all-time low of just 38 percent in the tracking survey. The former reality-TV star has promoted the poll in the past when it delivered him what he considered to be good results. "Great news!" he tweeted in June when he hit 50 percent approval in Rasmussen's survey.
He's still a ways off from climbing back to that relative high point, but, hey, all things considered, 44 percent ain't half bad. Well... 54 percent disapproved—so, technically, it's more than half bad—but you get the point.
Donald Trump's Favorite Poll Gave Him Some Good News—His Approval Rating Actually Rose | U.S.