Donald Trump Is Fed 'Propaganda' Every Morning to Keep Him Happy: Report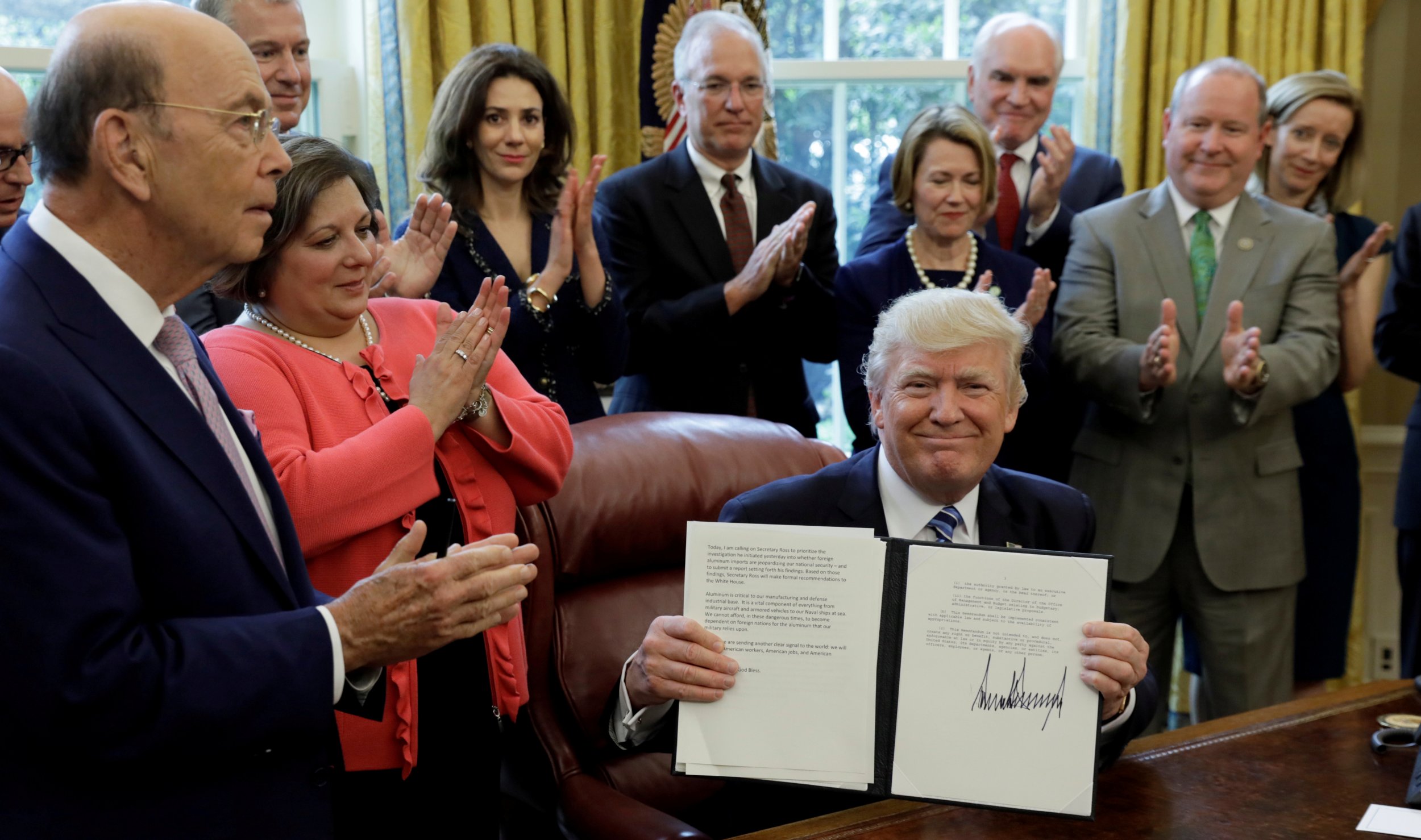 While some people need a cup of coffee to start their day, that is a habit from which President Donald Trump famously abstains. Nowadays, he apparently opts for a healthy serving of propaganda instead.
Vice News reported Tuesday that Trump is fed documents each morning and afternoon assembled by White House and Republican National Committee (RNC) staffers that are collections of headlines seen as pleasing to the president—an attempt to soothe a man notorious for flying off the handle on social media in reaction to news coverage that displeases him. The only feedback ever given on the folder reportedly was that it needed to be even more positive.
Wrote Alex Thompson of Vice News: "That's why some in the White House ruefully refer to the packet as 'the propaganda document.'"
Officials reportedly trawl through all sorts of news mediums—TV, websites, newspapers, Twitter—in preparing the folder. Even on days in which there is precious little good news to share, "communications staffers begin asking the RNC staffers for flattering photos of the president," Vice News reported. The aim seems to be to make Trump feel better about how things are going, even as his approval rating tanks to historically low levels.
"Maybe it's good for the country that the president is in a good mood in the morning," an unidentified former RNC staffer told Vice News.
The White House disputed to Vice News the nature of the document. But the report does seem to jibe with what seems to be the president's near constant focus on how he's being covered. He has, after all, co-opted the phrase "fake news" as a Trump-brand insult. On Tuesday, for instance, he posted in a series of tweets: "E-mails show that the AmazonWashingtonPost and the FailingNewYorkTimes were reluctant to cover the Clinton/Lynch secret meeting in plane. After 200 days, rarely has any Administration achieved what we have achieved..not even close! Don't believe the Fake News Suppression Polls!"
Trump has long obsessed over how he's portrayed in the media—he reportedly has pretended to be his own spokesman to brag about himself in the tabloids—and that has seemingly intensified since he took over in the White House. Trump now apparently tapes morning news shows to watch throughout the day, and he often seemingly responds via social media to news—good or bad—that he sees on TV. It often means the president ends up starting off the morning with angry tweets—one wonders how irate the posts might be if the so-called propaganda folder didn't exist.