Donald Trump Says There's Not Enough Money for Federal Workers' Pay Rise After Giving Huge Tax Cuts to the Rich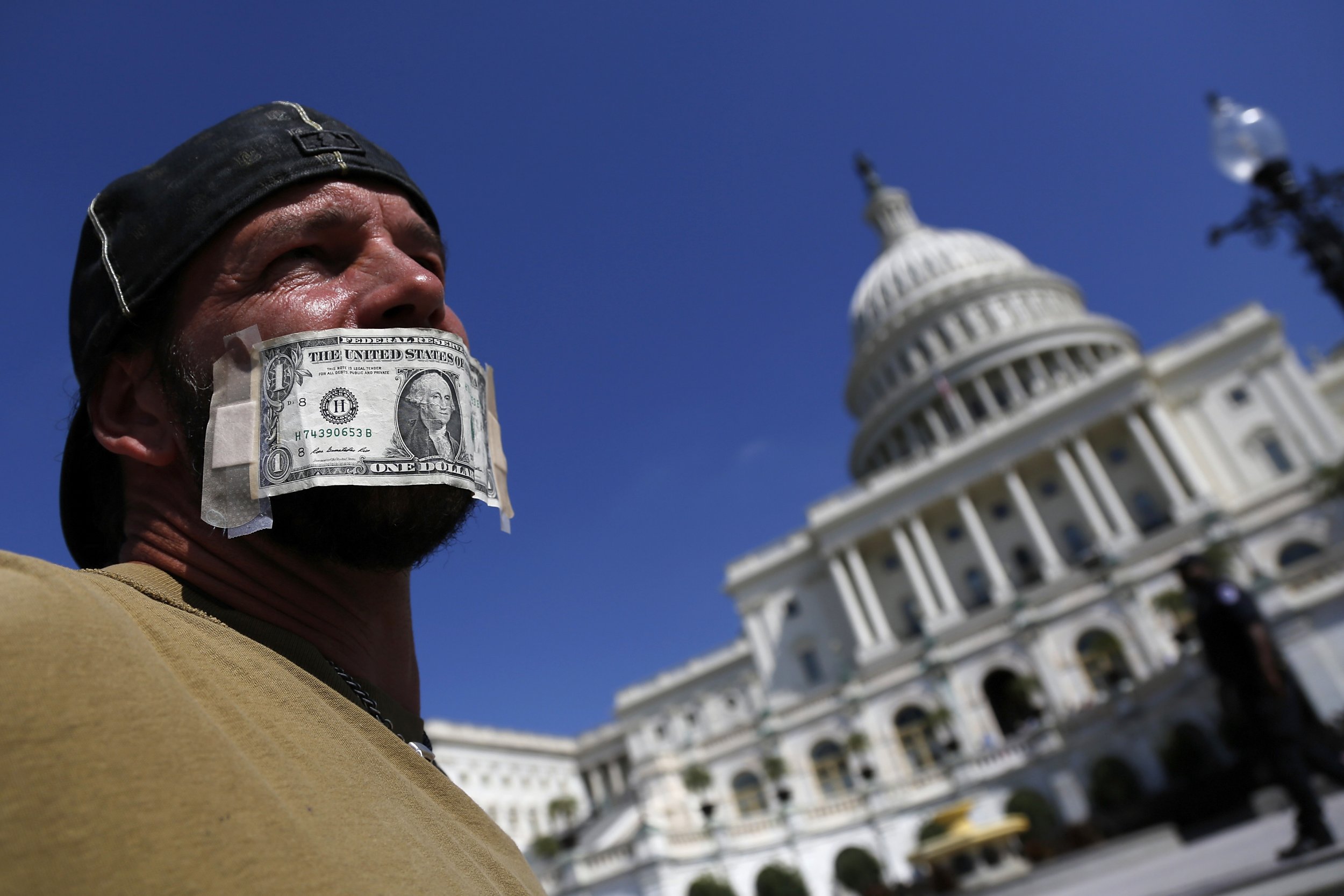 Claiming that federal agency budgets could not "sustain such increases," President Donald Trump nixed planned pay raises for civilian federal employees Thursday that were set to take effect in the new year.
The move prompted Democratic opponents to swiftly cry foul, alleging hypocrisy for eliminating the annual pay increases that would cost a fraction of the trillions of dollars the president's new tax law is projected to cost.
In a letter to House and Senate leaders, the president said the country "must maintain efforts to put our Nation on a fiscally sustainable course, and Federal agency budgets cannot sustain such increases. I have determined that for 2019, both across the board pay increases and locality pay increases will be set at zero," Trump added.
The House has supported the president's position in the past while the Senate approved a 1.9 percent increase for federal workers earlier this month. Since the House and Senate did not agree, Trump was required to issue a decision by the end of August. Otherwise, a much larger pay raise would have automatically gone into effect come January 1. Trump noted the situation in his letter.
"Under current law, locality pay increases averaging 25.70 percent, costing $25 billion, would go into effect in January 2019, in addition to a 2.1 percent across-the-board increase for the base General Schedule," Trump said. "We must maintain efforts to put our Nation on a fiscally sustainable course, and Federal agency budgets cannot sustain such increases."
However, if Congress can agree on a set increase amount during the final budget process, the raise would still take place, as The Washington Post noted.
The average annual base salary for federal employees, adjusted to include locality pay, is $84,913, according to the U.S. Office of Personnel Management.
Unlike civilian workers, military personnel are still slated to receive a 2.6 percent wage increase as part of the $716 billion defense bill passed by Congress and signed by the president earlier this month.
But critics in the Washington-area were swift to point out that Trump's new tax law could easily pay for the $25 billion in costs cited in the president's letter. The nonpartisan Congressional Budget Office projected in April that Trump's new tax law, which gives big corporations large tax cuts, would drive up the national debt by $1.9 trillion between 2018 and 2028.
Democratic Senator Mark Warner of Virginia said in a statement that Trump was "not motivated by a sudden onset of fiscal responsibility," or with "making government more cost-efficient." Rather, Warner blamed the president for "ballooning the deficit by trillions of dollars with a tax giveaway primarily benefitting big business and the wealthiest Americans."
Democratic Senator Ben Cardin of Maryland said the move proved Trump cared "zero" percent about federal workers.
"It is outrageous and hypocritical that after spending billions of taxpayer dollars on unnecessary tax cuts for the wealthy and big corporations—and as the President boasts about the 'great' state of the American economy, that suddenly the White House finds that there is zero money left to pay a minimal cost-of-living adjustment to the patriotic, dedicated public servants," Cardin said in a statement.
Also citing Trump's "tax giveaway to wealthy corporate CEOs," Democratic Senator Chris Van Hollen of Maryland called the decision an "attack on our federal workforce."
This story has been updated to include comment from Senator Chris Van Hollen.