Donald Trump Finally Makes Me Smile | Opinion
Donald Trump was never forever. The former president is 74, obese and the subject of serious criminal investigations. Resurfacing after disgracefully inciting a rampage on the Capitol, he addressed the Conservative Political Action Conference. The delivery was tired and the grievances now boring.
The big difference is he's no longer in power. Thanks to Trump, Democrats now hold the presidency and majorities in both houses of Congress. That the authoritarian clown show no longer threatens America makes it considerably more entertaining.
The speech was predictably heavy on attacks against the man who beat him. "Joe Biden has had the most disastrous first month of any president in modern history," Trump said. Biden, whose approval rating is 56 percent, as opposed to Trump's 34 percent, is ignoring him.
The question is whether there are enough sane people left in the Republican Party to fix it. Could the party, to borrow a phrase, build back better? That would be hard with the smart conservatives—Mitt Romney, Liz Cheney, Lisa Murkowski, Adam Kinzinger—now marooned on RINO Island.
Tom Nichols, a prominent never-Trumper, thinks it's over for the GOP. The party, he writes, is now "controlled as a personality cult by a failing old man."
What happens when the old man leaves the scene? Ted Cruz, Josh Hawley and other would-be Trumps might want his voters, but they don't have his skills. They lack the Vegas-comic patter and tough New Yorker persona and silly antics. In sum, they're not entertaining.
Same goes for the Trump children, hard as they might try on impersonation. (However, if Ivanka were to knock out the gutless Marco Rubio in a Florida primary, that would be OK.)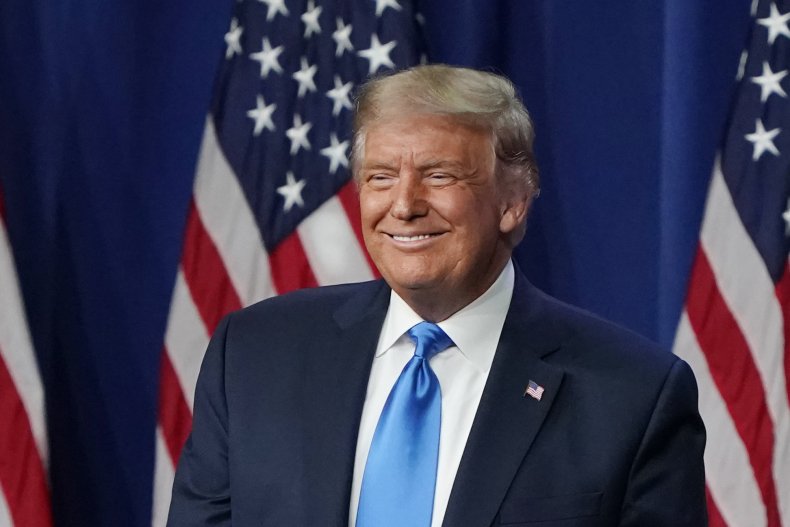 It's true that despite Trump's loss in November, Republicans took back several seats in the House. That, of course, was before Trump's cop-beating mob threatened to hang Mike Pence. (The former vice president, understandably, sent his regrets to the CPAC organizers.) And it happened after a campaign in which COVID-concerned Democrats failed to go door to door while Republicans did.
When the congressional midterms take place in 2022, things will be a lot different. COVID should be over. There could well be two years of nontraumatic governance and an economy fat with new jobs. At the same time, the voter bloc that still calls itself Republican is shrinking. And it's not good news that only 37 percent of Americans have a positive view of the Republican Party, whereas 48 percent have a positive view of Democrats, according to Gallup.
Should we worry that there may not be a Republican Party able to counter Democratic excesses? Another anti-Trump conservative, Jennifer Rubin, says no. She notes that many parts of the country are already basically one-party locales—say, Democratic New York City or Republican Mississippi. But their crowded primaries provide voters with a diversity of views.
Meanwhile, with Biden at the top, the Democratic Party has built up moderate appeal. The party's lefties are finding, much to their dismay, that their every wish is not Biden's command. By the way, Congress now has the highest job approval in almost 12 years, and it's run by Democrats.
When Republicans complained that Biden didn't spend much time negotiating with them on his COVID relief bill, the question was: Negotiate with whom? With the Republicans who wouldn't admit he really won the election? They happened to represent a majority of the House Republican caucus.
The happy news is that Trump doesn't even get me mad anymore. So what if he still insists he won the election? Crazy people on street corners claim to be president. Trump finally made me smile, because he no longer matters.
Froma Harrop is an award-winning journalist, author and syndicated columnist.
The views expressed in this article are the writer's own.