John Kelly Remains Donald Trump's Chief of Staff Because President Doesn't Know Who to Call to Fire Him: Report
John Kelly is one of the longest-serving members of President Donald Trump's inner circle in the White House, remaining in a top position even as 35 senior officials have either voluntarily abandoned or forced out of their post.
But a recent report in New York magazine suggests that the president's' chief of staff has remained a fixture in the administration simply because Trump doesn't know who to call to get him fired.
"When the president says, 'I need you to leave,' Kelly just ignored him," one administration official told New York magazine. "I think the president just doesn't know who to call to fire him."
Kelly has been involved in the firing of several of Trump's former staffers and aides, including Omarosa Manigault Newman. The former Apprentice star secretly recorded Kelly firing her earlier this year. In the recording the chief of staff can be heard suggesting that a smooth exit from the White House would help her reputation.
In the New York magazine article, Trump assured reporter Olivia Nuzzi that he is not actively trying to fire Kelly. In an Oval Office meeting alongside Secretary of State Mike Pompeo, Vice President Mike Pence and Kelly, the president told Nuzzi, "General Kelly is doing a very good job."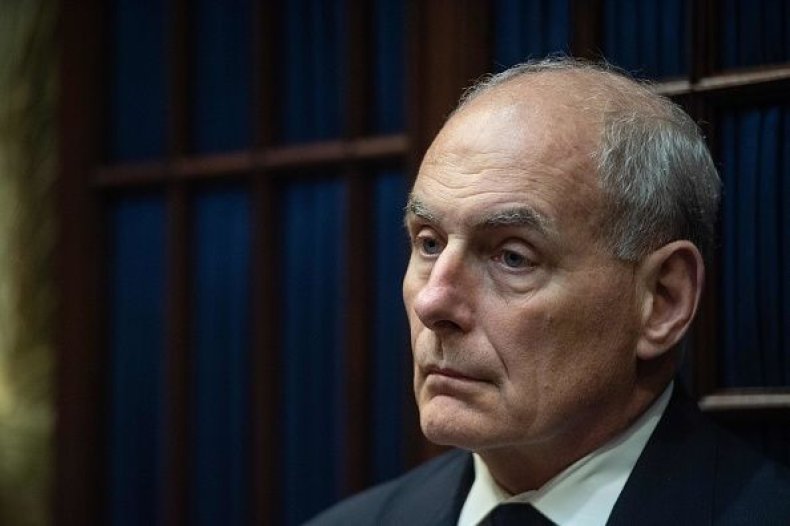 "I'm very happy with him, we have a very good relationship," Trump added. He went on to say that he never offered anyone else the position of chief of staff, despite rumors that he had once offered the job to Nick Ayers and Mick Mulvaney. He's not even looking for anyone else to fill Kelly's shoes, Trump insisted.
In July, the White House confirmed that Trump asked Kelly to stay on as chief of staff until 2020.
But Kelly's future in Trump's administration became uncertain this summer when reports were circulating that he called the White House a "miserable place to work." Then, in his new book, veteran journalist Bob Woodward claimed that Kelly once called the president an "idiot," a claim Kelly denied. Some news organizations predicted that the chief of staff would leave shortly after his one-year anniversary.
When asked about his relationship with Trump, Kelly told Nuzzi that he is a "great president."
"Do we disagree sometimes? We do," Kelly added. "My job is to make sure that that man has all of the information available from whatever source so that he makes the best decision, and then, when that decision is made, my job is to then implement that decision."