If Trump Fires Mueller, More Than 170,000 People Plan To Protest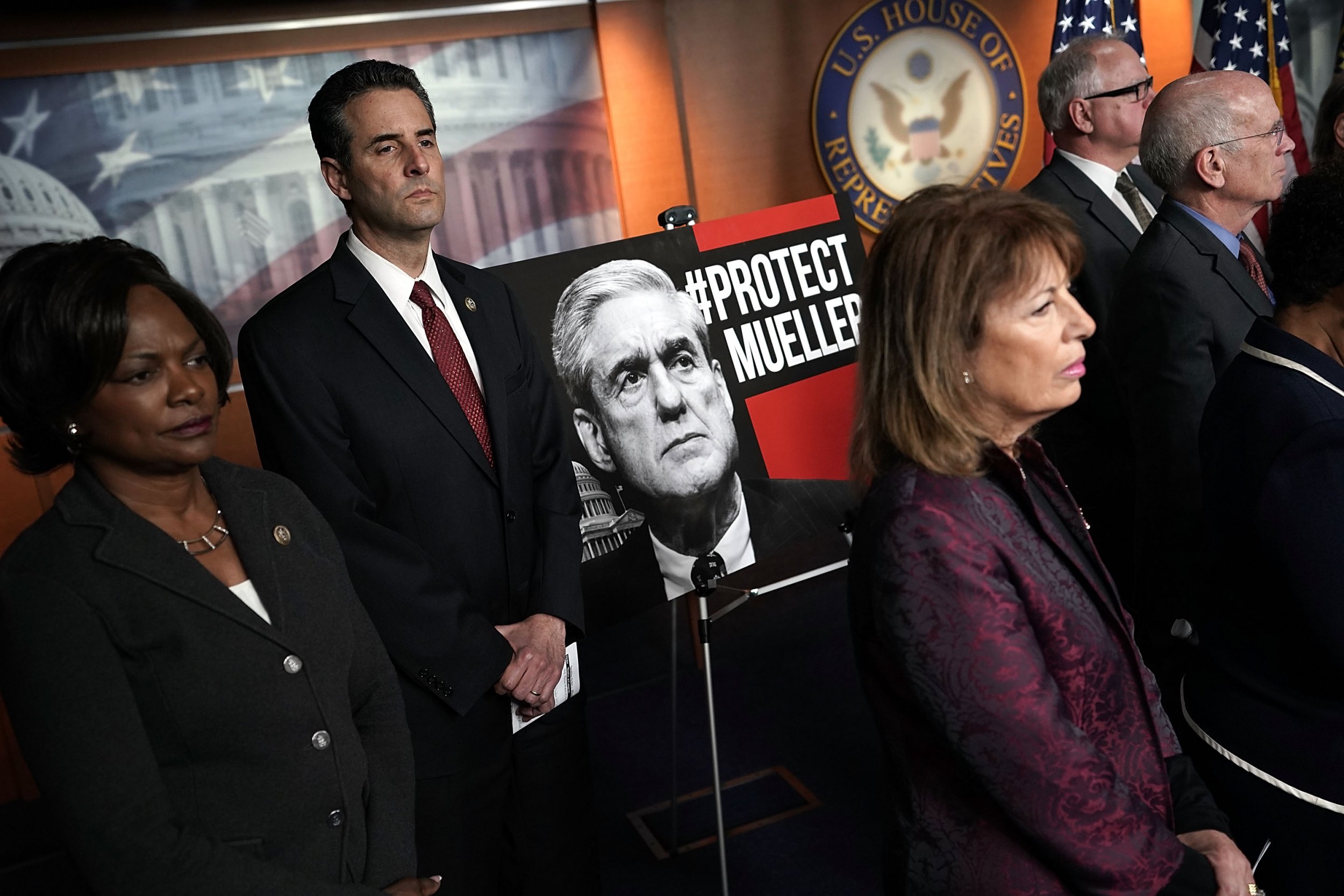 Tens of thousands of people declared their intention over the holiday weekend to take to the streets if President Donald Trump fires Special Counsel Robert Mueller, bringing to more than 170,000 the number of Americans planning a "rapid response" to the potential constitutional crisis.
The president has said he has no plans to fire the man investigating his campaign for possible collusion with the Russians, but he has also called the probe a "witch hunt." Other Republicans have sought to curtail the probe or even said a former member of Mueller's team should be in "handcuffs"—recent developments that have spurred more than 700 planned demonstrations in all 50 states, plus the District of Columbia, Puerto Rico and even Denmark.
"We can't just wait for the next crisis," said Justin Krebs, campaign director at MoveOn.org, which is helping lead the organizing of the events. "We have to work to prevent it and we have to be prepared if it happens."
Related: Trump Won't Scare Mueller Off Probe, Associates Say
The plan to respond to a potential Mueller firing builds off previous protests since Trump took office, such as the Women's March and the demonstrations at airports after the proposed travel ban. But the recent attacks on Mueller—including tweets by Trump as well as efforts by Republicans to investigate the FBI's supposed anti-Trump bias—have added urgency to the "Nobody Is Above the Law" effort.
"Our response in the minutes and hours following a power grab will dictate what happens next, and whether Congress—the only body with the constitutional power and obligation to rein Trump in from his rampage—will do anything to stand up to him," says the website.
Protesters are instructed to gather exactly three hours after Mueller is fired, unless the sacking comes after 2 p.m. local time, which would lead to a noon protest the next day.
Tens of thousands of people are signed up in cities across America. In high-population states such as California, Florida, Illinois, New York and Pennsylvania, dozens of protests are planned to address what organizers at groups including MoveOn, March For Truth and Indivisible call "a constitutional crisis for our country."
"It is our very democracy that is being threatened," said Mary Ochoa, who is helping organize the protest in Houston, where 1,754 people have pledged to rally.
Ochoa, who was a student activist during the Vietnam War and has rallied against Trump's policies on immigration, taxes and the environment, said the Mueller issue is more important to her.
"People are so glad to have something to do because we feel so much, and you don't want to just stay home helpless and read the news," she said.
Gatherings are also growing in Salt Lake City, where 900 people committed in just the past two weeks, and Boston, where roughly 4,000 people have signed up in just the last three weeks, organizers said.
One of the largest protests will be in New York City, where locals and tourists plan to march from Times Square to Union Square for a sit-in. All the planning, said organizer Shannon Stagman, is designed to show strength in numbers.
"We do hope our preparedness is acting as a little bit of a deterrent," she said.