Donald Trump's First 100 Days: Hillary Clinton Would Be in Awe, Says Russian Senators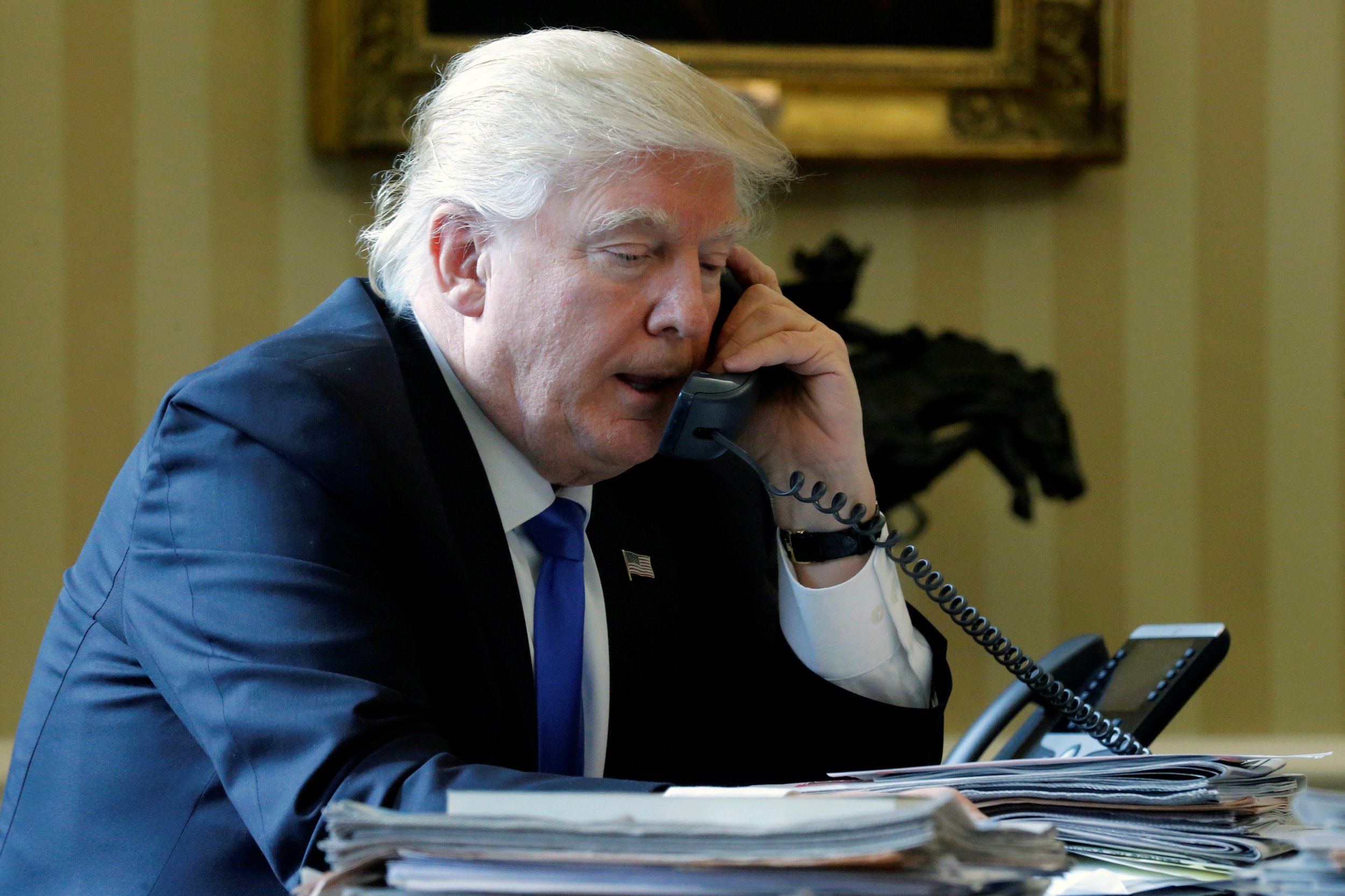 On the eve of his 100th day in office, U.S. President Donald Trump issued a self assessment of his administration's achievements—and Russia is unimpressed.
Washington's evaluation of its foreign policy particularly irked some of Russia's top parliamentarians, with some saying Hillary Clinton, Trump's bitter rival for the presidency, would be proud of such a record. The boast that the White House has "further isolated Syria and Russia at the United Nations through successful diplomacy with President Xi Jinping of China," opened the floodgates of pent up disillusionment with the candidate Moscow once hoped would be more amenable to Russian ambitions.
Senators criticizing the statement claim Trump is shaping up to be as bad a president for Moscow, if not worse, than his predecessor Barack Obama.
Senator Konstantin Kosachev, head of the Foreign Affairs Committee called Trump's assertion that Russia is isolated "totally untrue" on Facebook and accused the U.S. of "putting China in a highly awkward position by speaking on their behalf."
"Through claims about 'isolating Russia in the U.N.' the Trump administration is on the same course as Obama's and it will arrive at the same failure," Senator Alexey Pushkov chimed in on Twitter. "This is self-deception. A false, impossible goal."
Read More: Russia's foreign minister sees harder times for U.S.-Russia ties now than during the Cold War
"Today his administration is following Clinton's line," Pushkov added on Twitter, after saying Clinton would likely be in awe of Trump's achievements so far and decide that their disputes during their respective campaigns were "in vain."
Trump's pro-Russian statements during his campaign and his pledge to "get along" with Russia, earned him criticism, both from within his own Republican Party, usually the hardliner on Russia in U.S. politics, but also from Clinton and the Democratic Party.
However, despite investigations into the Russian links of some of his campaign aides, the Trump administration has completed a firm tilt against Russian foreign policy. Vice President Mike Pence, Defense Secretary James Mattis and U.N. Ambassador Nikki Haley have reiterated U.S. support for NATO, Ukraine and maintaining sanctions on Russia until it reigns in its insurgency in its southern neighbor, and have criticized Russian support for Syrian President Bashar al-Assad. Trump ordered a strike on the regime earlier this month that prompted the Kremlin to deem ties between Moscow and Washington worse now than under Obama.
Senator Franz Klintsevich, head of the Committee on Defense, argued that the White House statement shows Trump "not only failed to overcome the anti-Russian trend of U.S. foreign policy… he did not even try to," state news agency RIA Novosti reported.
"Now it would not be an exaggeration to call him 'more Catholic than the Pope'—with regard to Russophobia he surpassed even his predecessor," Klintsevich said.
The speaker of Russia's top federal assembly Valentina Matviyenko issued a more optimistic note on Friday, telling RIA that she believed U.S-Russia relations were not beyond redemption and would improve, but not quickly. "The Russophobic inclinations ruling Congress and a large enough part of the American establishment will not change with a mere stroke of a pen," she said.