Donald Trump is First President in Modern History to Never Reach 50% Approval in Gallup Poll
Donald Trump is leaving office with a personal low 34 percent approval rating—cementing his position as one of the most unpopular presidents in history.
According to Gallup, which started tracking presidential performance in 1938, Trump's average approval rating of 41 percent throughout his four-year term is lower than any other commander-in-chief in modern history.
Democrats Harry Truman and Jimmy Carter previously held that title, each holding roughly 45 percent average approval rating during their presidencies. The highest average approval rating was held by John F. Kennedy at 71 percent.
Gallup attributed Trump's historically low numbers, in part, to the country's "extreme polarization." Just 7 percent of Democrats approved of the job Trump was doing throughout his presidency compared to 88 percent of Republicans. The 81-point swing exceeds the previous record for polarization set during Barack Obama's tenure.
Trump is also the only president in history to never cross the 50 percent job approval threshold. But his average job approval did improve slightly each year of his presidency, increasing from 38 percent in 2017 to 43 percent in 2020.
But his approval rating took a huge hit after the November election. At that point, he had 46 percent public support. Now, the latest survey conducted from January 4 to January 15, found he dropped a dozen points to 34 percent approval.
Trump spent the majority of that time refusing to concede the race to President-elect Joe Biden. He was also impeached again on January 13 and charged with "incitement of insurrection" after a mob of his supporters stormed the U.S. Capitol building on January 6. Trump is the first president in history to be impeached twice.
The deadly riot coincided with a joint session of Congress to certify Biden's electoral victory. Before the violence erupted, Trump addressed his supporters at a "Stop the Steal" rally where he continued to make baseless allegations of widespread election fraud. He told his supporters that they have to "fight much harder" and "we will never concede."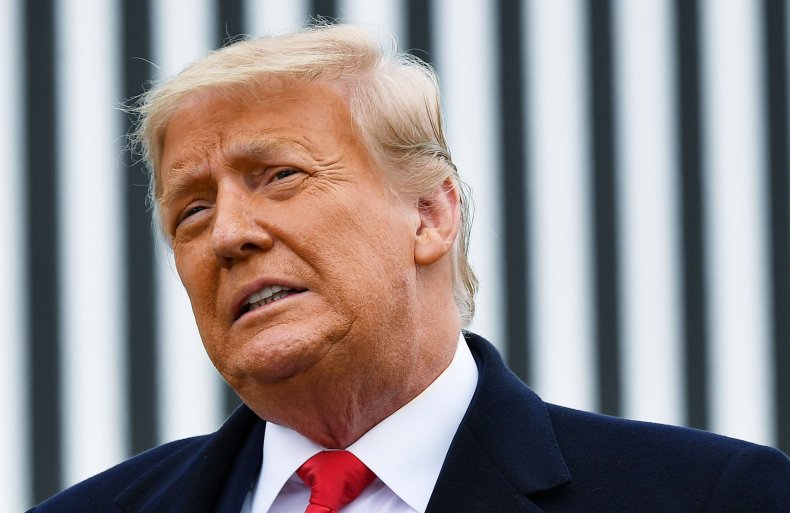 While Trump is leaving the White House on a low note, his successor is enjoying relatively high public support. A new Gallup poll released Tuesday found 68 percent of U.S. adults approve of Biden's presidential transition.
The approval rating of Biden's transition is significantly higher than Trump had four years ago. In 2017, the Republican saw 44 percent of Americans approve of his transition while a slim majority (51 percent) disapproved.
Biden will be officially sworn into office on Wednesday, January 20. Trump will not be in attendance, which will mark the first time an outgoing president has skipped an inauguration in more than 150 years.
Instead, Trump will hold his own farewell ceremony on Wednesday before Biden's inauguration. He has invited supporters to attend a sendoff at Joint Base Andrews before he flies to his resort in Florida.