Trump Doesn't Understand Why He Can't Give Orders to 'My Guys' at the 'Trump Justice Department': Report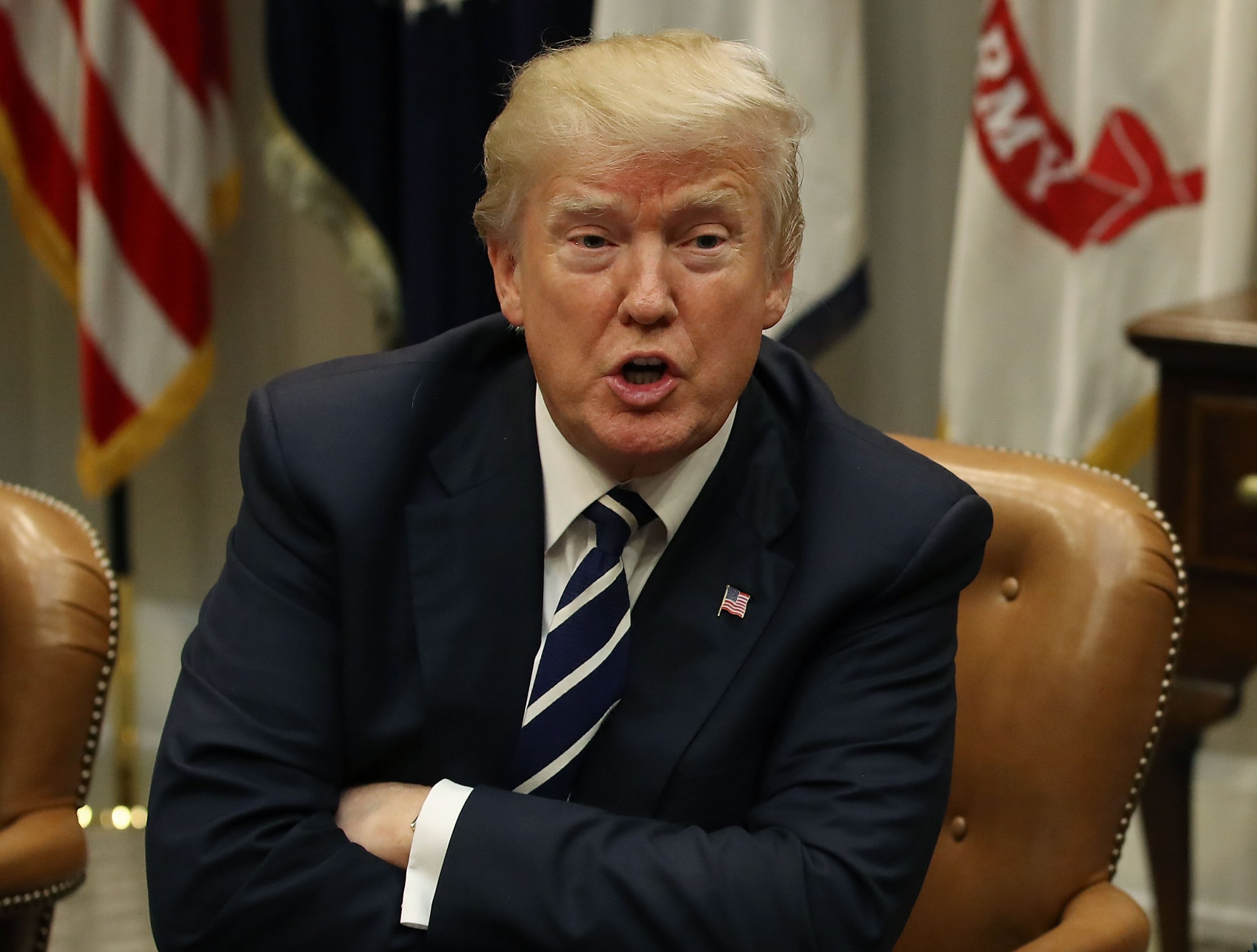 President Donald Trump is reportedly frustrated that "my guys" at the "Trump Justice Department" do not see eye to eye with him over a secret memo allegedly detailing evidence that the Obama administration spied on the Trump campaign.
The president told Attorney General Jeff Sessions via a Wednesday conversation with his White House chief of staff John Kelly that he wanted to see the memo made public, The Washington Post reported on Saturday; an opinion the Justice Department does not share.
The four-page memo is believed to detail government surveillance abuses under the Foreign Intelligence Surveillance Act (FISA), which Trump appears to believe contain allegations that FBI officials abused the program to look into his campaign.
Last week, the House Intelligence Committee voted in favor of a motion to circulate the four-page memo to every member of the House. The vote went along party lines, with all Democrats voting no.
The Department of Justice has pushed back against pressure from some politicians to release the contents of the FISA memo without official review, The Post reported, suggesting doing so would be "extremely reckless."
But the department's attitude is said to be frustrating Trump, two sources told The Post, stating the president does not understand why his guys at what he refers to as the "Trump Justice Department" are not following his wishes.
A number of Republicans who want to see the release of the memo, which appears also to include the president, believe its contents may suggest the probe into alleged collusion between the Trump campaign and Russia may be politically motivated.
This weekend, White House legislative affairs director Marc Short was among those who discussed the memo. Although he did not directly comment on whether the president had told Sessions he wanted the memo released but suggested he wanted to see it shared.
"We don't know what's in the memo. But I think the president generally is on the side of transparency," Short said in an interview with Fox News Sunday.
"I'm sure he's very concerned about some of the appearances of conflict of interest at the top of the agency," he added.