Trump Outlawing 'Flippers' Would Mean 'Thousands of Criminals Would Be on the Street Today': Obama Attorney
If turned into law, President Donald Trump's suggestion that flipping—as his former lawyer Michael Cohen did unto him, should be illegal—would put "thousands of criminals" on the streets, a solicitor general under former President Barack Obama said.
Trump, in a Fox & Friends interview aired Thursday morning, denounced the practice investigators use to offer a person accused of a crime leniency in exchange for their cooperation as a witness.
"If somebody defrauded a bank and he is going to get 10 years in jail or 20 years in jail, but you can say something bad about Donald Trump and you will go down to two years or three years, which is the deal he made, in all fairness to him, most people are going to do that," Trump said of Cohen, who pleaded guilty to eight criminal counts and directly implicated the president on Tuesday.
"And I have seen it many times," Trump continued, specifying he's seen flippers for 30, 40 years.
"I have had many friends involved in this stuff," Trump said, concluding, "It's called flipping, and it almost ought to be illegal."
Neal Katyal, solicitor general under Obama, and Alberto Gonzales, who was attorney general under former President George W. Bush, said the practice of flipping was needed in the justice system.
"If President Trump's views were the law, literally thousands of criminals would be on the street today," Katyal said in an email to The Washington Post, reported on Thursday.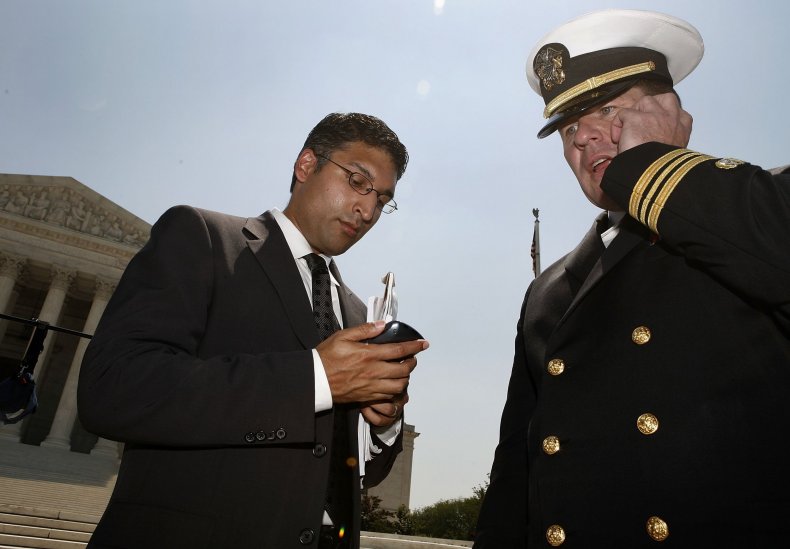 Katyal also tweeted Thursday that Trump's statement "is so misguided."
"It's what one expects from a mobster, not the President of the United States. Much of our entire criminal justice system is built on flipping, its [sic] why terrorists&criminals are in jail," Katyal tweeted. "I wrote a whole Yale Law Journal article about it, Trump view dangerous."
The practice of flipping has enabled investigators to take down gangs, criminal groups and other hard-to-crack operations.
Cohen, Trump's "fixer" who worked with him for more than a decade, pleaded guilty to one count of making an excessive campaign contribution at the request of a candidate or campaign; one count of an unlawful corporate campaign contribution from June 2016 to October 2016; one count of making false statements to influence lending; and five counts of tax evasion.
The lawyer directly implicated Trump in the campaign finance law violations, saying that at Trump's direction he made payments to keep adult-film star Stormy Daniels and former Playboy model Karen McDougal silent about their alleged affairs.
While Trump slammed Cohen, he praised his former campaign manager Paul Manafort, who on Tuesday was convicted of eight felonies, including five counts of tax fraud, two counts of bank fraud and one count of failing to file reports of foreign bank and financial accounts.