Donald Trump Floats Pardoning Paul Manafort: 'Why Would I Take It Off the Table?'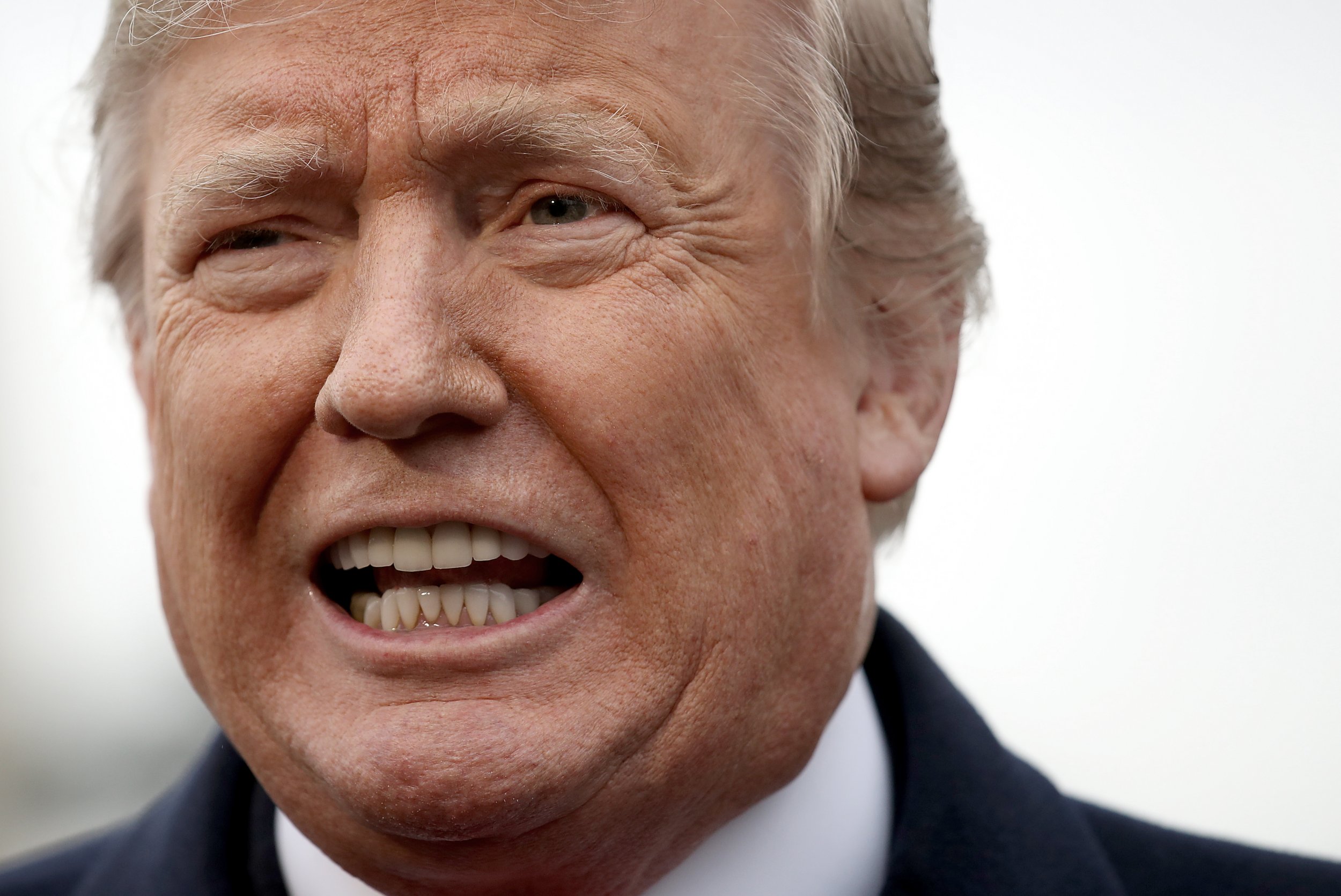 President Donald Trump would not rule out pardoning his former campaign chairman Paul Manafort during an interview, published Wednesday, with the New York Post.
"It was never discussed, but I wouldn't take it off the table. Why would I take it off the table?" the president told the newspaper in the Oval Office.
In the interview, Trump also said—without any evidence—that special counsel Robert Mueller has instructed Manafort, and other Trump associates, to lie.
"If you told the truth, you go to jail," Trump told the paper. "You know, this flipping stuff is terrible. You flip and you lie and you get—the prosecutors will tell you 99 percent of the time they can get people to flip. It's rare that they can't."
In interviews, Trump's lawyer Rudy Giuliani has admitted that he has been in touch with Manafort's lawyers about the Mueller investigation. That could prove to be a misstep should the president decide to pardon Manafort, according to former federal prosecutor Daniel Goldman, an analyst for MSNBC and NBC News.
"It never occurred to me that Manafort and (particularly) his lawyers could be so stupid to back channel information to Trump, and therefore I did not think his lies were related to a pardon," he tweeted early Wednesday morning. "A pardon now should result in Trump's immediate expulsion from office."
Trump tweeted angrily about the Mueller investigation on Wednesday. "While the disgusting Fake News is doing everything within their power not to report it that way, at least 3 major players are intimating that the Angry Mueller Gang of Dems is viciously telling witnesses to lie about facts & they will get relief. This is our Joseph McCarthy Era!" he tweeted, echoing what he said in the Post interview.