Trump Said Alleged Florida School Shooter Should Have Been Reported—the FBI May Have Investigated Him Last Fall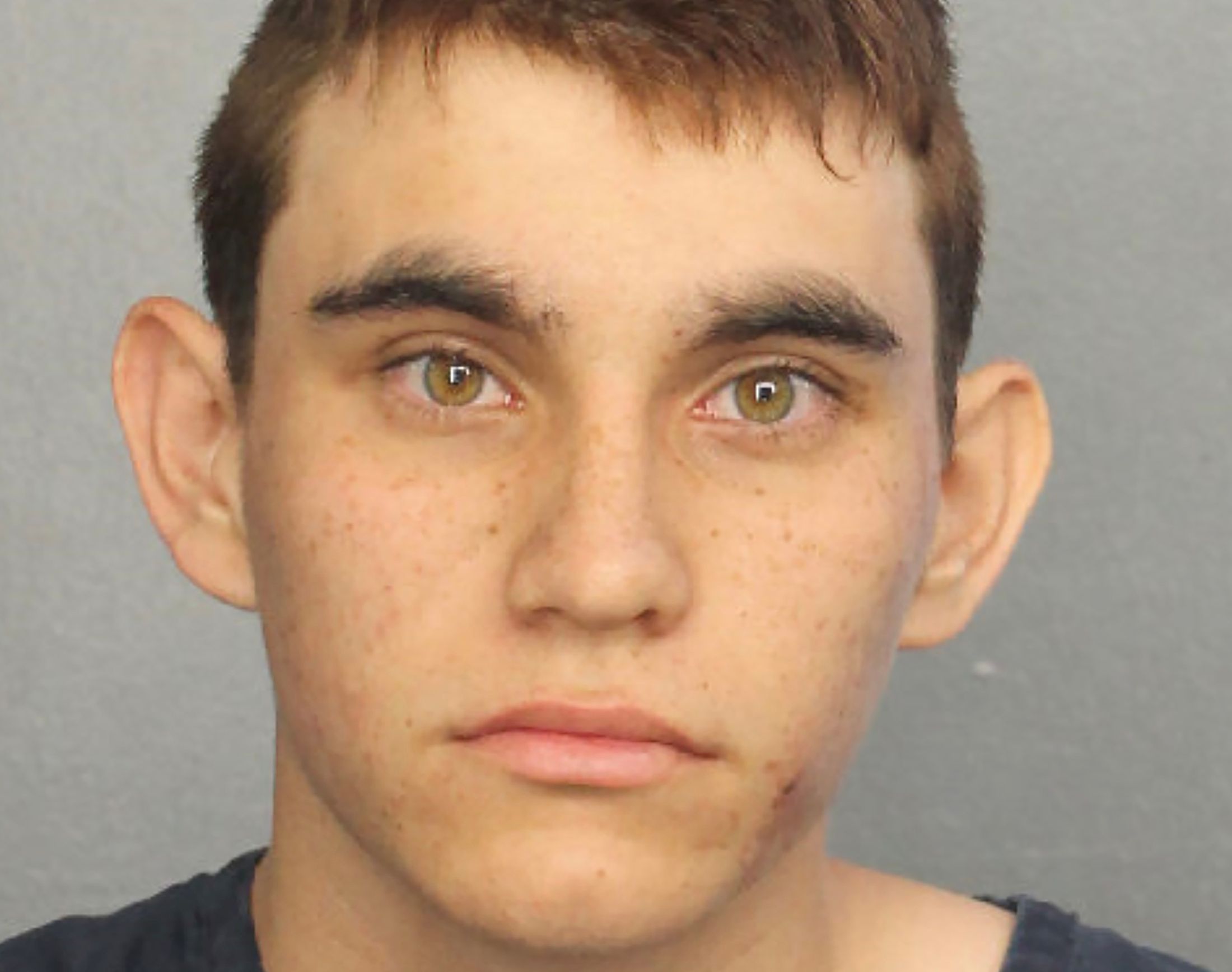 Updated | President Donald Trump on Thursday tweeted that the 19-year-old man who allegedly opened fire in a Florida high school killing 17 people had shown signs of mental illness and should have been reported. But Nikolas Cruz had been reported. According to BuzzFeed News, the FBI may have investigated him last fall after a tip-off.
"So many signs that the Florida shooter was mentally disturbed, even expelled from school for bad and erratic behavior," Trump tweeted. "Neighbors and classmates knew he was a big problem. Must always report such instances to authorities, again and again!"
Police arrested Cruz on Wednesday afternoon in Broward County after he allegedly opened fire on his former classmates at the Marjory Stoneman Douglas High School in Parkland. Broward Sheriff Scott Israel told the Miami Herald the school had expelled Cruz last year for "disciplinary reasons."
Cruz was not an enigma like the mass shooter Stephen Paddock, who killed 58 people and wounded hundreds of others as he opened fire with assault-style weapons from his Las Vegas hotel room. Cruz was known to classmates, teachers and authorities as a possible threat.
Ben Bennight, a 36-year-old Mississippi bail bondsman and YouTuber, alerted the bureau on September 24, 2017—the suspected gunman's birthday, according to the Broward County Sheriff's Office—to an alarming comment posted by a user named Nikolas Cruz.
"I'm going to be a professional school shooter," the comment on one of Bennight's videos read. The comment was later removed after Bennight flagged it to YouTube, he told BuzzFeed.
The FBI did not immediately respond to Newsweek's requests for comment. The agent who investigated Bennight's tip, Special Agent Ryan Furr, declined to comment about the matter to BuzzFeed.
Bureau officials did not confirm if the Nikolas Cruz who left the YouTube comment was the suspected gunman, but Furr followed up with Bennight after Wednesday's horrific shooting, BuzzFeed reported.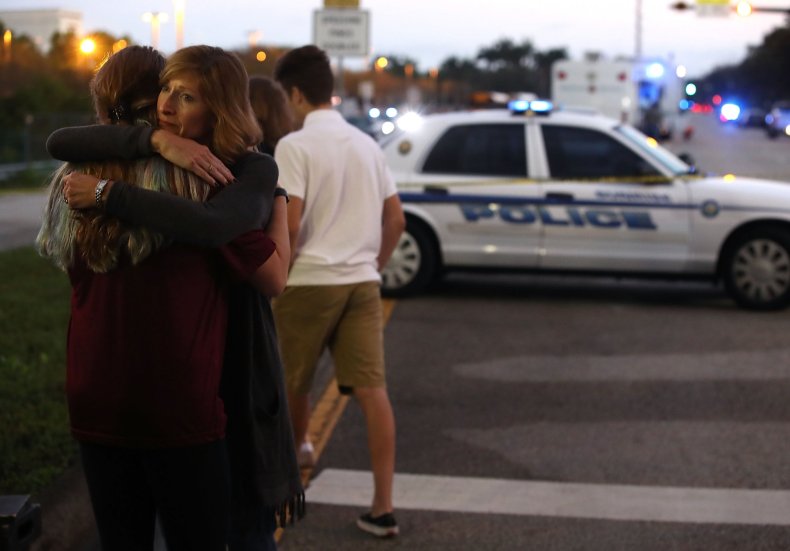 "I think we spoke with you in the past about a complaint that you made about someone making a comment on your YouTube channel," Furr said on a voicemail message to Bennight, which he provided to the news site. "I just wanted to follow up with you on that and ask you a question with something that's come up if you wouldn't mind giving me a ring."
Agents from the FBI's Mississippi field office spoke with Bennight in person a few hours later. "They asked me if I knew who he was," Bennight told BuzzFeed. "I didn't. I don't."
Bennight was not the only person to signal alarm about Cruz. Jim Gard, a math teacher at the high school, told the Miami Herald that school administrators had warned faculty members about Cruz's threatening behavior.
"We were told last year that he wasn't allowed on campus with a backpack on him," Gard said. "There were problems with him last year threatening students, and I guess he was asked to leave campus."
Cruz was charged early Thursday with 17 counts of premeditated murder, according to Broward County Sheriff's records.
This story has been updated to reflect the fact that it is not yet clear whether the FBI investigated the alleged gunman in Wednesday's shooting.