Trump Foreign Trip: Leaders Told to 'Praise' President for Winning Electoral College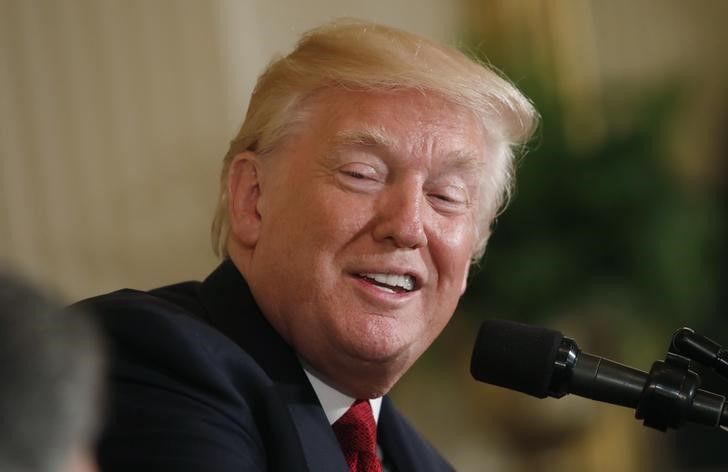 As President Donald Trump sets off for his first overseas trip on Friday, foreign leaders have been primed on the best way to interact with him.
The New York Times reports that ahead of Trump's trip to Saudi Arabia, foreign dignitaries have been sharing tips on the best way to deal with the president. A set of clear rules have emerged, according to the report: keep everything short, don't assume Trump knows the country's history, and make sure to compare him favorably with former President Barack Obama.
Related: Trump's first foreign trip raises red flags for human rights in Middle East
Perhaps most important, leaders were reminded to praise Trump for winning the Electoral College in November, something he has repeatedly stressed for months since taking office. Foreign leaders were also urged to try to ignore comments Trump made during his presidential campaign and to stay "in regular touch" with the president, according to the Times.
Trump arrives in Saudi Arabia on Friday and then Israel and the Vatican, the centers of the world's three predominant religions. The trip will last for nine days, although Trump is reportedly less than enthusiastic about its length. The president will also visit Belgium and Italy.
The trip has taken on new significance after Trump last week fired former FBI Director James Comey, which was followed by a series of bombshell reports linking the Trump campaign to Russia. Trump allegedly tried to persuade Comey to drop an investigation into former National Security Adviser Michael Flynn and his ties to Russia.
On Thursday, the Times reported that Comey once tried to hide from Trump by attempting to camouflage himself amid the White House curtains to avoid the president's gaze.
According to the Associated Press, Trump's team has also tried to soothe the president's concerns over "time zone changes, the unfamiliar hotels, the local delicacies." Officials expressed concern that the strain of the trip could mean Vice President Mike Pence will take on foreign travel duties in the future.
Eyes will be on Trump when he visits Saudi Arabia, which has a questionable track record when it comes to human rights. Women in Saudi Arabia are barred from driving, for example, and the country requires women to be accompanied by a male guardian when they go outside. Trump is expected to unveil a multibillion-dollar arms deal while in the Gulf country, which is leading a coalition of countries in military action against Yemen.
Amnesty International warned on Friday that "the United States continues to fuel serious human rights violations that have caused devastating civilian suffering in Yemen, through arms transfers to Saudi Arabia."