Three Former Donald Trump Election Rivals Set to Address RNC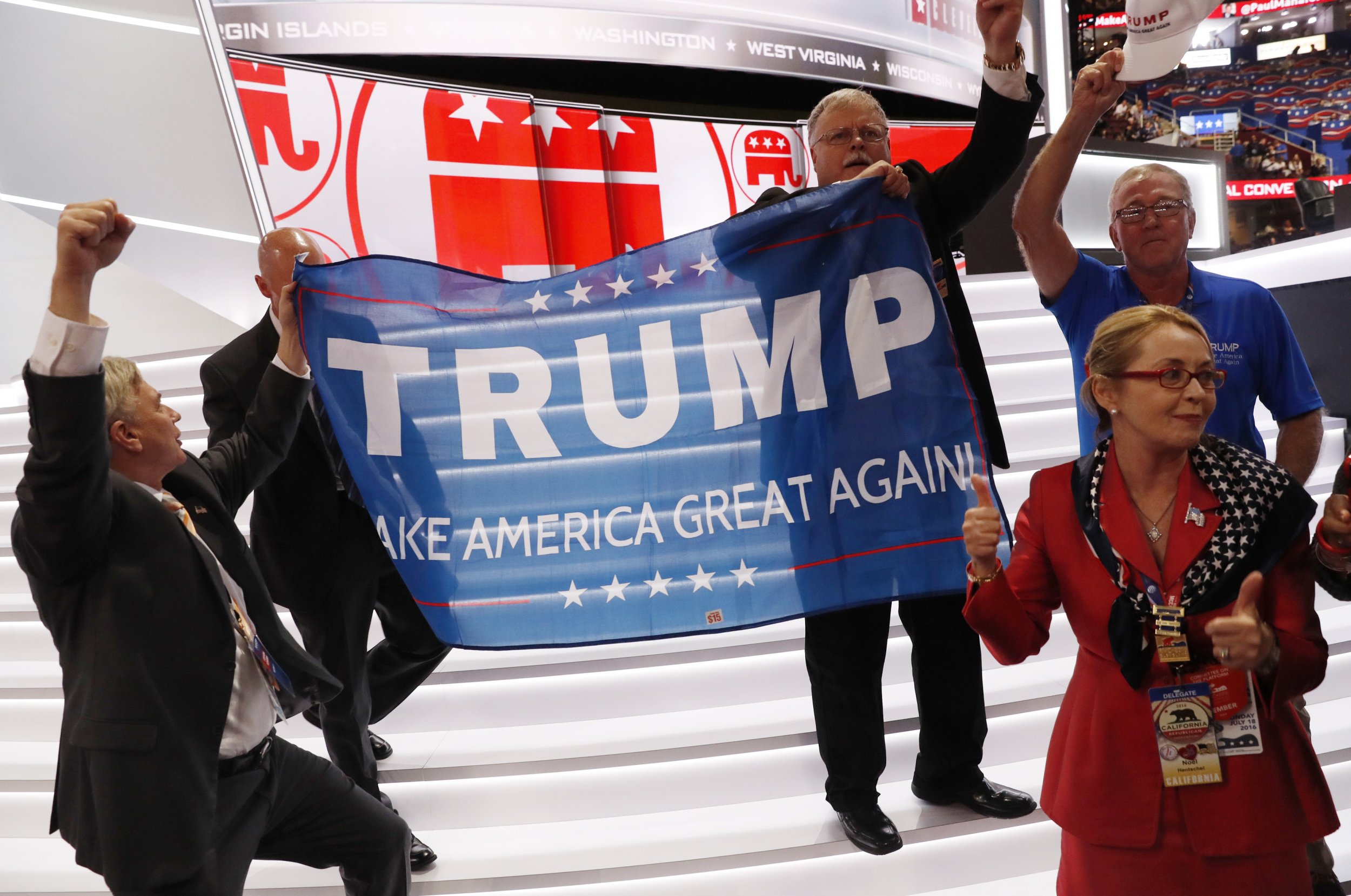 Three of Donald Trump's former GOP rivals are slated to address the Republican National Convention Wednesday, a day after the real estate mogul was officially declared the party's 2016 presidential candidate. "Make America First Again" is the theme of the third day of the convention.
Senators Ted Cruz of Texas and Marco Rubio of Florida, as well as Wisconsin Governor Scott Walker, will speak inside the Quicken Loans Arena in Cleveland on Wednesday night. Mike Pence, Trump's running mate, will end the night with his speech. He will take the stage immediately after former House Speaker Newt Gingrich, who also was among the top contenders to be Trump's running mate.
Wednesday's program begins at 7 p.m. Eastern time. The following is the list of prime-time speakers:
Laura Ingraham, radio host
Phil Ruffin, businessman
Pam Bondi, Florida attorney general
Eileen Collins, astronaut (retired)
Michelle Van Etten, small business owner
Ralph Alvarado Jr., Kentucky state senator
Darrell Scott, pastor
Harold Hamm, Continental Resources
Scott Walker, Wisconsin governor
Lynne Patton, the Eric Trump Foundation
Marco Rubio, U.S. senator of Florida
Ted Cruz, U.S. senator of Texas
Eric Trump, executive vice president of the Trump Organization
Newt and Callista Gingrich, former speaker of the House and his wife
Mike Pence, vice presidential candidate and Indiana governor
There are several different ways to watch the convention from home. C-SPAN is offering 24-hour coverage, Twitter partnered with CBS News to livestream the event on its desktop and mobile apps and major news networks are providing prime-time coverage of the speeches.
Tuesday's session was low key when compared to the uproar that erupted Monday afternoon between anti-Trump delegates and his supporters in the arena. Also that day, Trump's wife, Melania, was criticized for lifting lines in her speech from the address that first lady Michelle Obama gave to the Democratic National Convention in 2008. The theme of the second day was "Make America Work Again." Instead of focusing on that, many of the speakers used their time to criticize presumptive Democratic nominee Hillary Clinton, who likely will face off against Trump in November. The day closed with speeches from notable Republicans including House Speaker Paul Ryan, Senate Majority Leader Mitch McConnell and New Jersey Governor Chris Christie. Two of Trump's adult children, Donald Jr. and Tiffany, also addressed the crowd.