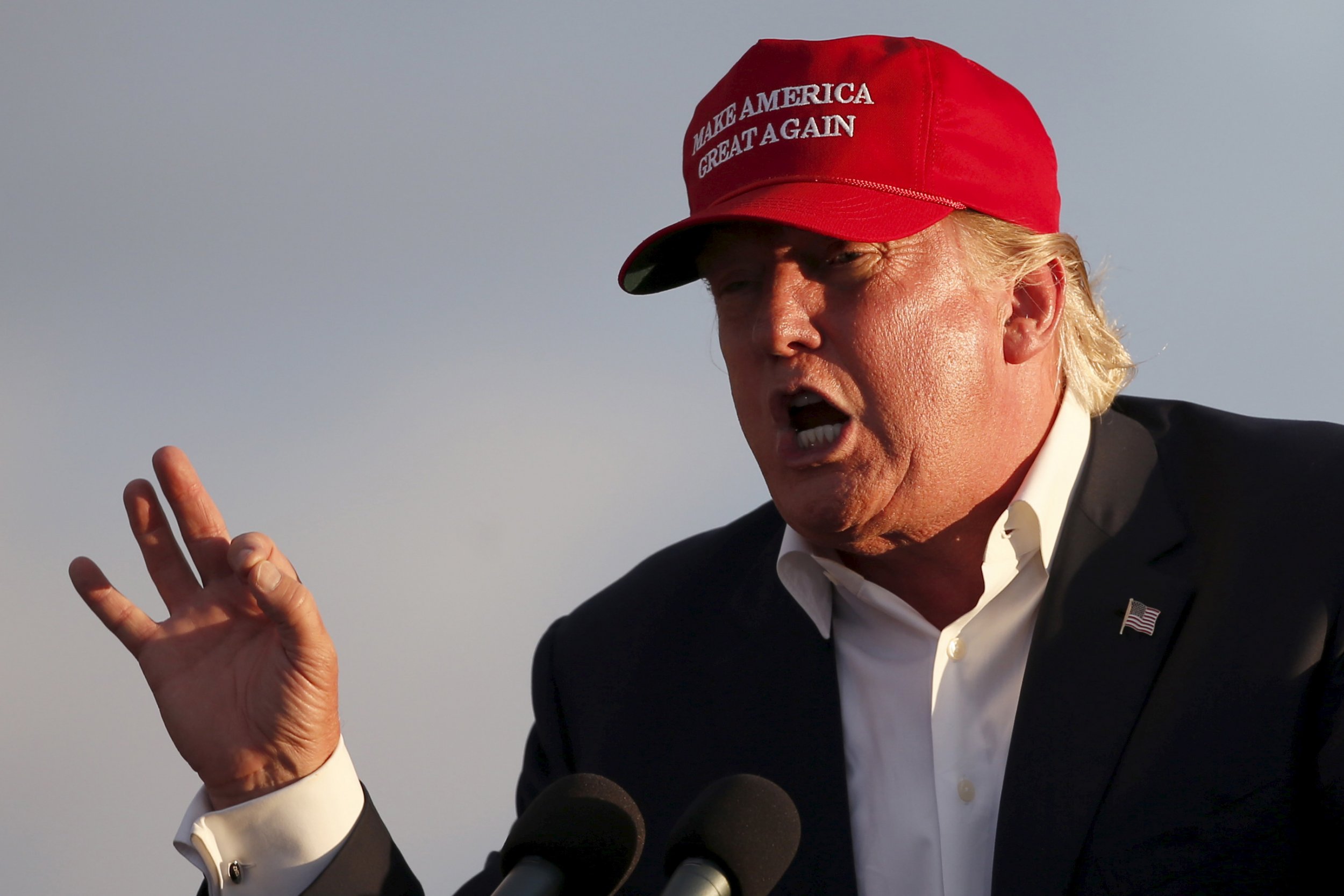 According to a post on his characteristically spastic Twitter account, Donald Trump is done with Fox News.
The real estate mogul, once a frequent guest on the network, said he will not appear on its shows for the foreseeable future.
Fed up with questions and perceived criticisms lobbed at him by Fox's pundits, Trump has been increasingly critical of the conservative-leaning cable network since the second GOP presidential debate. He had already spent half the summer slamming Megyn Kelly, host of The Kelly File, over questions she asked during the first debate. Leading up to Trump's boycott declaration, he was putting Kelly in the crosshairs once again.
Over the past 24 hours, Trump has tweeted or re-tweeted numerous critical statements about the network.
The "announcement" on Twitter comes just as Trump has ramped up his criticism of Bill O'Reilly. The popular Fox News pundit pressed Trump on his immigration policies and foreign policy experience during interviews on The O'Reilly Factor this summer.
Trump often appeared on the network in 2011 and 2012, when he openly declared his suspicions about President Barack Obama's birth certificate. The "birther" movement theorizes that the president was born overseas. As Trump's biographer Michael D'Antonio chronicles in Never Enough: Donald Trump and the Pursuit of Success, at that time the network was more amenable to Trump, then a non-candidate, giving him a platform from which to espouse his conspiracy theories about the president.
As D'Antonio's book explains, Trump has a history of slamming TV personalities who disagree with him. When David Letterman accused him of racism in regard to the birther movement, Trump wrote the late-night host a letter stating his disappointment:
"Based upon your statements, and despite the fact that we have always done so well together, especially in your ratings, I am canceling my May 18th appearance on your show."
Roger Ailes, Fox's CEO, might receive a similar letter. The Donald may have just made enemies with his former ally, but at least he can still count on radio host Michael Savage's support.