Donald Trump Shares Fox News Guest's Climate Change Denial: It's 'Not Only Fake News, it's Fake Science'
President Donald Trump shared a denial of climate change aired on Fox News on Tuesday, quoting a guest who told the network that the phenomenon is "not only Fake News, it's Fake Science."
"Patrick Moore, co-founder of Greenpeace: "The whole climate crisis is not only Fake News, it's Fake Science. There is no climate crisis, there's weather and climate all around the world, and in fact carbon dioxide is the main building block of all life." @foxandfriends Wow!" the president wrote on Twitter.
Moore made the statement during an appearance on Fox & Friends early Tuesday morning, throughout which he was identified as the co-founder of the global environmental organization Greenpeace.
"Of course climate change is real, it's been happening since the beginning of time," Moore said. "But it's not dangerous and it's not made by people. Climate change is a perfectly natural phenomenon."
While Moore had played a significant role in the creation of Greenpeace, the organization has denied that he is a co-founder and has since parted ways with him. On their website, Greenpeace writes that "Patrick Moore does not represent" the organization and slammed Moore for being a "paid spokesman for a variety of polluting industries for more than 30 years."
"Mr. Moore has now worked for polluters for far longer than he ever worked for Greenpeace," the organization added.
While Moore was speaking, a graphic was put on screen with a picture of freshman congresswoman Alexandria Ocasio-Cortez alongside the caption "Dems' Green Disaster." Ocasio-Cortez is currently championing an economic and environmental policy package called the Green New Deal, which aims to drastically reduce carbon emissions.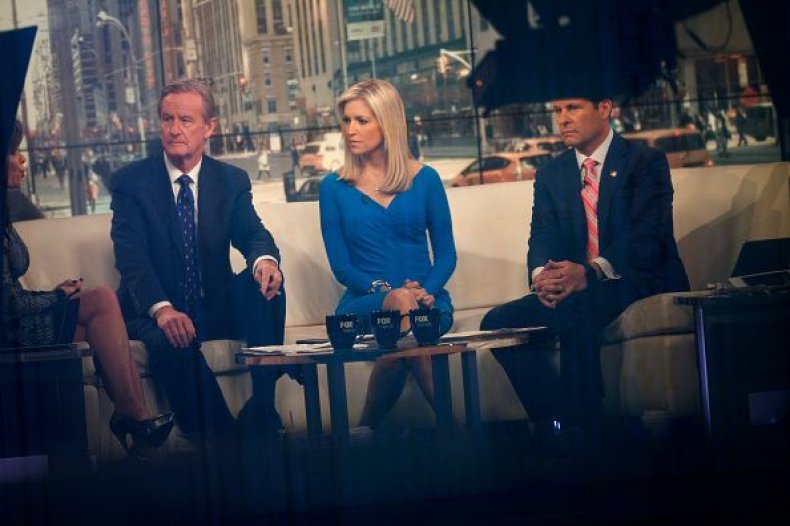 The proposal has been widely criticized by Republicans including President Trump, who said that the plan "sounds like a high school term paper that got a low mark."
But Ocasio-Cortez has defended the ambitious proposal, which could cost as much as $1 trillion, amid environmental reports predicting we have only 12 years to limit the effects of climate change before its impact causes unmanageable weather events. The freshman representative has even wondered aloud if it's ethical to have children given the challenges climate change is likely to cause.
"There's scientific consensus that the lives of children are going to be very difficult. And it does lead young people to have a legitimate question: Is it OK to still have children?" she said during an Instagram live stream last month.
And she is not the only Democrat to make climate change a top priority, as several 2020 candidates, like Bernie Sanders and Jay Inslee, have made the issue a centerpiece of their campaign.
But Moore slammed Democrats for their position on Tuesday, saying that all they are trying to do is panic voters.
"There is nothing to be afraid of and that's all they're doing is instilling fear," Moore said about climate change. He later added that "carbon dioxide is actually a benefit to the world."
According to NASA, "97 percent or more of actively publishing climate scientists agree" that "climate-warming trends over the past century are extremely likely due to human activities."