Donald Trump Praises Ex-Staffer for Fox News Baseless Claim that Democrats Want Illegal Immigration for Votes
On Tuesday, President Donald Trump commended a former senior national security official in his administration for making a baseless claim on Fox News suggesting Democrats want illegal immigration for the votes.
"Great job by Michael Anton on @foxandfriends," Trump tweeted. "A true National Security expert!"
Anton, who left his Trump administration job earlier this year after pushing for the president's $5 billion border wall funding request, spoke on Trump's favorite show, Fox & Friends.
Co-host Brian Kilmeade asked why Democrats will not get behind a tougher border plan and wondered if Trump has "any card to play, does he have any leverage over Chuck [Schumer] and Nancy [Pelosi]," the Democratic leaders, to get funding for the border wall. Democrats won back control of the House of Representatives in last month's midterm elections, which will presumably make it harder to secure the wall funding.
"Well, he has the American people's public opinion on his side, he won the election largely on this issue," Anton replied. "The problem that he has in negotiations is Democrats know their base. Their base doesn't agree with the American people's public opinion, their base doesn't want border security and the Democratic leadership knows that border security doesn't benefit democratic politics."
Anton continued: "They don't want a wall, they don't want greater security, and they really don't care about the consequences. Because for them, the consequence is the more immigrants come in, the more the demographic change there is in the United States of America, the more that benefits Democratic politicians. And that's what they care about the most."
Kilmeade then asked Anton if he thought the migrant caravan from Central America and the deployment of the military to the southern border had shifted Democratic sentiments.
"No, I don't think the Democratic base opinion changed," Anton replied. He added that border security would be much different had Hillary Clinton won the 2016 presidential election.
"So that caravan, had it happened in a Hillary Clinton administration, would probably have walked right into the United States and been welcomed by the United States government, and so on and so forth, in a way that the Trump administration did not do," Anton said. "The Trump administration stood up for our border, stood up for the American people and I'm grateful for that.
Anton concluded: "It did not change Democratic or liberal public opinion."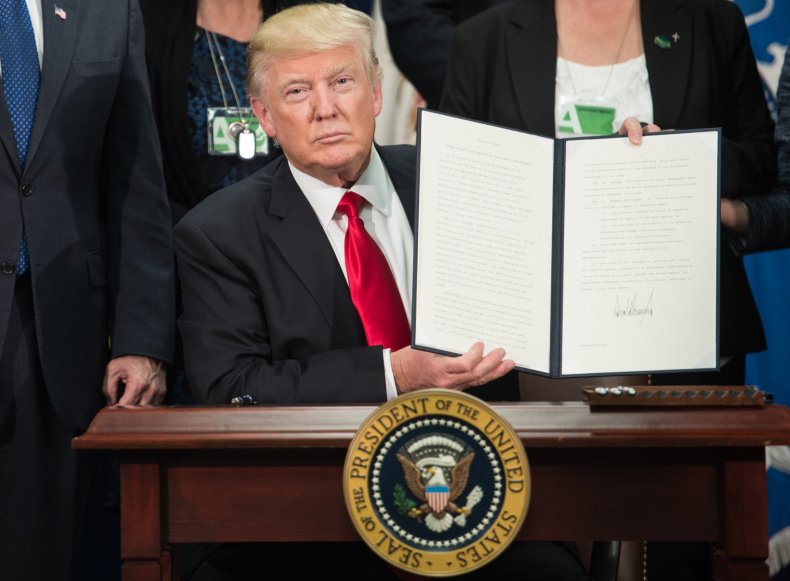 A NPR/PBS NewsHour/Marist Poll released Tuesday found that the majority of Americans, 57 percent, think Trump should compromise on the birder wall to avoid a government shutdown, instead of standing firm.