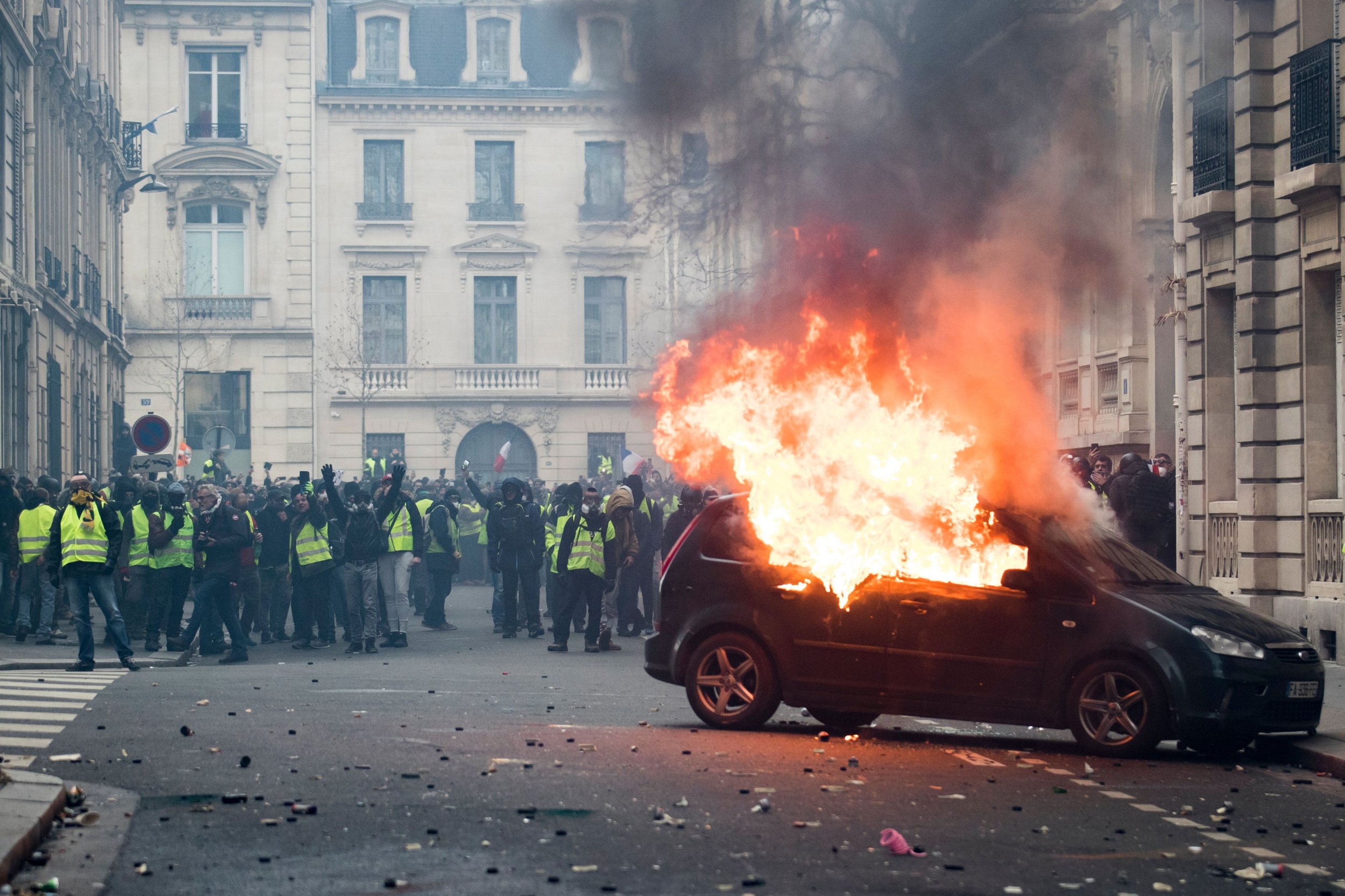 President Donald Trump has tied ongoing protests in France to a landmark climate deal that he pulled the United States out of last year.
In an interview with Fox News on Thursday, Trump defended his decision to pull the U.S. out of the Paris climate agreement, a historic international commitment to battle carbon emissions, by pointing out the social unrest gripping France in response to a controversial carbon tax proposed by French President Emmanuel Macron.
"The Paris Accord is not working out too well for Paris. Because of that accord, the whole country is burning down," Trump claimed.
The gilets jaunes or "yellow vests" movement, however, has expanded from protests over Macron's proposed "green" tax to take aim at a range of social ills, including a loosening of labor laws, a tightening of university entrance requirements, a decrease in the country's wealth tax and the rising cost of living, all coming at a time when the French president's approval rating is at an all-time low.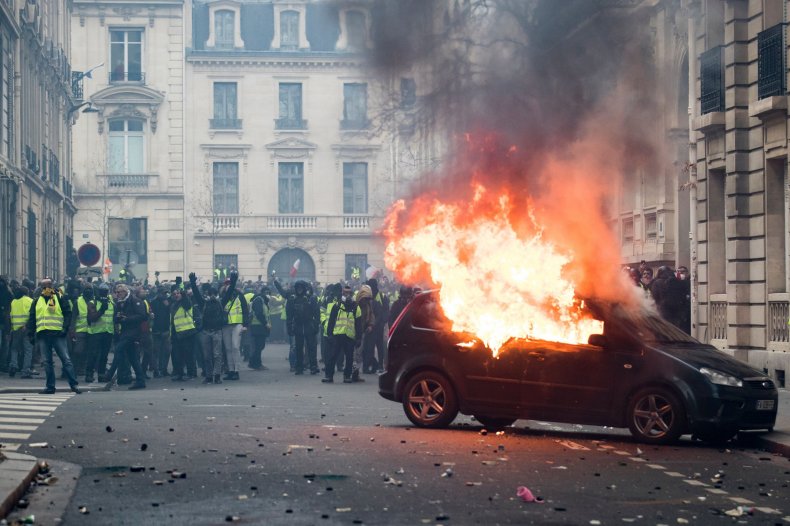 The U.S. technically cannot leave the Paris climate agreement until 2020, but it would be the only country in the world to have not signed on should it do so. The agreement did not call for a tax similar to Macron's, though it did ask signatories to report on efforts to reduce the release of greenhouse gases into the atmosphere as part of a concerted campaign to lower the average global temperature.
The Trump administration has expressed skepticism that climate change is a man-made phenomenon, despite a near total international scientific consensus confirming that to be the case. Macron has threatened to refuse trade deals with the U.S. over its withdrawal from the Paris agreement, stoking further tensions between two countries traditionally considered allies.
Trump claimed that Paris protesters were chanting his name, which was also untrue. A viral video showing protesters chanting "We Want Trump" was actually from an unrelated gathering of right-wing activists in London.
The ongoing demonstrations in France were just the latest to hit a country often prone to massive displays of anti-government frustration. The latest unrest, though, has been described as the worst in half a century. Since the "yellow vests" movement emerged from ongoing anti-Macron protests in November, hundreds have been wounded and hundreds more have been arrested as protesters clashed with police and violent rioters burned down structures and destroyed property.