Donald Trump Tells Fox News He Was 'Worried' He Wouldn't Get One Woman Vote, Then Lies About 2016 Female Support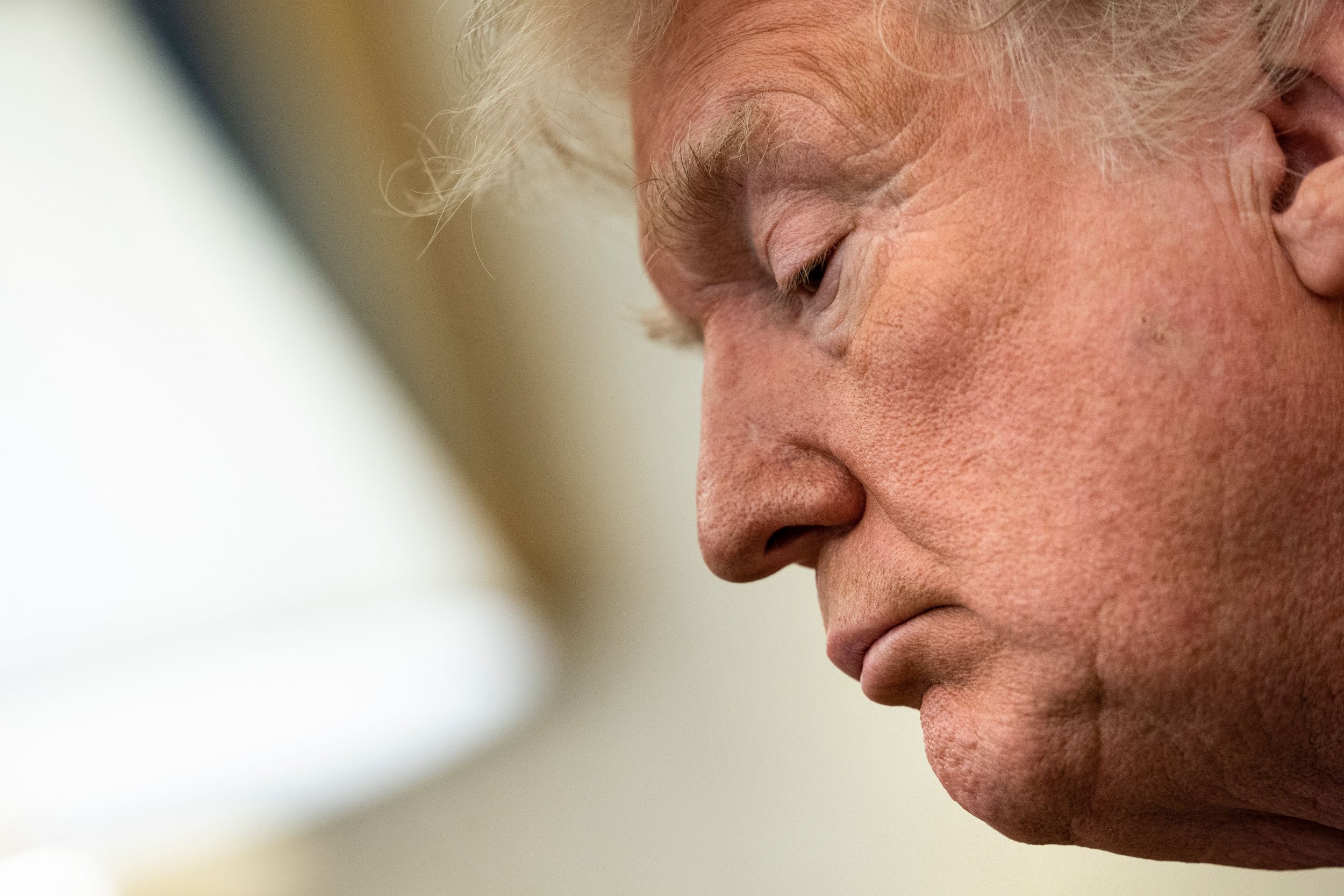 President Donald Trump bragged about his support among women in a Fox News interview on Thursday and, along the way, made up a claim that he garnered more female support than 2016 Democratic nominee Hillary Clinton.
In the interview with Fox's Harris Faulkner, Trump—seemingly alluding to the environment surrounding the 2016 election—said he "was worried it wouldn't get one woman in the United States" to vote for him. He quickly pivoted to braggadocio.
"Hillary wishes she had my numbers. Hillary got trounced with women," Trump said.
That's wrong.
CNN's exit polls showed Clinton won the female vote with ease, earning 54 percent to Trump's 41 percent. Trump did win the white female vote. Fifty-two percent of white women voted for Trump while 43 percent voted for Clinton.
Trump's treatment of women was a major issue during the 2016 campaign, considering he was accused by multiple women of sexual misconduct and was caught—on a tape from 2005—saying he cannot help himself from kissing women and that he would just "grab them by the p***y."
Shortly after the portion of the interview aired, even those on air at the often-favorable Fox News were correcting the president's claim about his support among women. "The president is wrong on those numbers," said Ari Fleischer, who served as White House press secretary for former President George W. Bush.
In the Fox News interview, Trump repeatedly brought up the situation surrounding his former lawyer Michael Cohen, who on Wednesday was sentenced to 36 months in prison for crimes including campaign finance violations and lying to Congress.
Court documents have shown prosecutors alleging that Trump directed Cohen to commit the violations, which center around payments made to women to keep them quiet regarding affairs they alleged they had with Trump.
The president spent much of his Thursday morning tweeting about Cohen. "I never directed Michael Cohen to break the law. He was a lawyer, and he is supposed to know the law. It is called 'advice of counsel,' and a lawyer has great liability if a mistake is made. That is why they get paid," Trump said, in part, in a series of posts.