During an extensive interview with Fox News host Sean Hannity along the U.S.-Mexico border Thursday, President Donald Trump suggested that freshmen Democrats are beginning to show signs of doubt when it comes to resisting his desired wall along the southern border.
"If you look, Democrats in Congress, especially the new ones coming in, are starting to say, 'Wait a minute, we can't win this battle with Trump because of the fact that it's just common sense, how can we say that a wall doesn't work?'" Trump told Hannity, in a wide-ranging discussion that touched on everything from furloughed federal employees, a potential national emergency and the logistics of constructing a physical barrier of concrete or steel along the nation's southern border.
However, Democrats, including freshmen members of the House and Senate, have not indicated they're prepared to support the wall. The new freshman class of Democrats, part of the most diverse Congress in United States history, is more progressive than their senior colleagues.
Freshman Democratic Congressman Joe Neguse, elected by his peers to represent the new Democratic members to leadership, and his office could not be immediately reached by Newsweek.
A Democratic aide told Newsweek that Neguse was frustrated with the duration and impact of the shutdown, but would not change course on his opposition to the wall. The aide added that they had not heard any freshmen Democrats express a position behind closed doors that corroborated Trump's claims.
Following the president's Tuesday night Oval Office address about the wall, Neguse showed no sign he was ready to give in to the president's demands.
"There can be no dispute that the President has manufactured a crisis and is now holding our government hostage—forcing over 800,000 federal workers to go without pay and leaving government agencies unable to plan ahead," Neguse said in a statement. "Put simply, enough is enough. It's long past time for Senate Republicans and the President to end this reckless shutdown and re-open the government."
Fellow newcomer Democrat Katie Hill, also chosen by her freshmen colleagues to represent them to leadership, showed more openness to supporting some type of "physical barrier" when speaking to CNN Friday morning.
"I don't know if it's steel. I will vote for some money for physical barriers," Hill said. However, Hill specified, "It's not going to be across the entire 2,000-mile stretch. And it's certainly not going to be a concrete wall, but it will be part of a package. I can almost bet on it."
Hill could not be immediately reached by Newsweek Friday morning.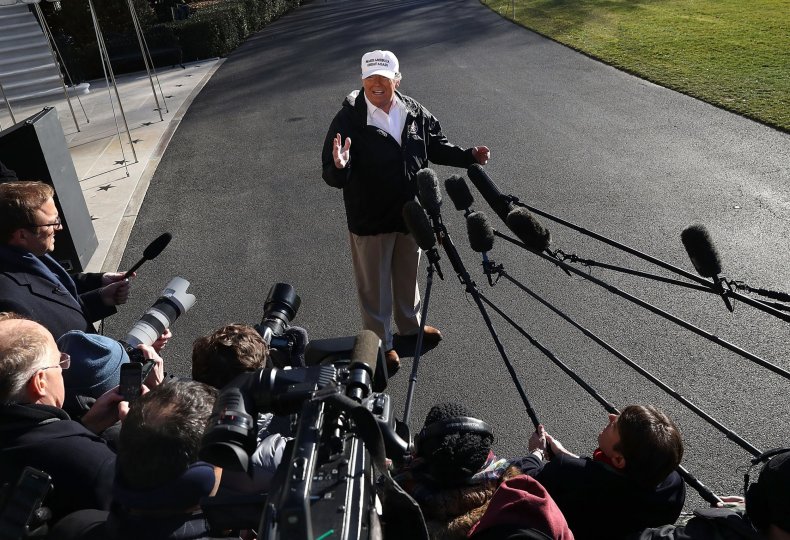 In recent days, Trump has neared closer to declaring a national emergency in order to obtain funding, a move that's being championed by close GOP ally Senator Lindsey Graham. Other Republicans have cautioned against the move, and Democrats have threatened immediate action. House Homeland Security Committee Chairman Bennie Thompson said Thursday that he and his colleagues would "use every available method to stop [Trump] in this effort."
The House continued Friday to pass piecemeal legislation aimed at individually funding each government agency to put pressure on GOP senators. The funding measures do not include border wall funding, but they do include $1.3 billion for other border security measures. Republican Senate Majority Leader Mitch McConnell blocked an attempt by Senate Democrats on Thursday to force the chamber to vote on spending bills passed by the House.
The Senate did, however, approve back pay for the roughly 800,000 federal workers not receiving paychecks. Federal workers unions slammed the president earlier this week, descrediting his claims that "many of those people that won't be receiving a paycheck...agree 100 percent with what I'm doing."
Negotiations between Democratic leaders and the president broke down entirely after a meeting at the White House Wednesday, in which Senate Minority Leader Chuck Schumer said Trump "slammed the table" and "just walked out" after House Speaker Nancy Pelosi maintained her position she would not support funding the wall.
Trump has told Senate Republicans to "hang together" after it was reported more moderate members could defect, according to GOP Senator John Cornyn.
Update: This story has been updated after speaking with a Democratic aide.