Donald Trump Fumes Over Bruce Castor Impeachment Performance That May Cost More GOP Votes
Former President Donald Trump is reported to have been unhappy with his defense team's performance on the opening day of his second impeachment trial, with the lawyers' efforts also coming under scrutiny from several GOP senators.
According to to a source who spoke on the condition of anonymity to the Associated Press, Trump felt his team looked weak on television and came off badly in comparison to Democratic prosecutors. Bruce Castor was singled out in the criticism, AP reported.
Even Trump allies such as Senators Lindsey Graham (R-SC) and Ted Cruz (R-TX) were among those to question the team's performance.
"I thought I knew where it was going," Graham told reporters on Tuesday.
"And I really didn't know where it was going."
Cruz meanwhile said he did not think the lawyers "did the most effective job."
David Schoen, who is also representing the former president, defended Castor and said he was sure the team would be "very well prepared in the future" to do a "great job."
On Tuesday, Senator Bill Cassidy (R-LA) joined the Democrats in voting for the trial to go forward, one of only six Republicans to do so. He had previously voted against the trial being constitutional, but flipped when casting his vote on the opening day of the trial.
Commenting on Castor's performance, Cassidy said: "It was disorganized, random, had nothing—they talked about many things but they didn't talk about the issue at hand."
He described himself as an "impartial juror" in the trial and said that, based on the "facts as presented," the Democrat prosecutors had done a better job in their argument.
In a statement explaining his vote in favor of proceeding with the trial, Cassidy said: "If anyone disagrees with my vote and would like an explanation, I ask them to listen to the arguments presented by the House Managers and former President Trump's lawyers. The House managers had much stronger constitutional arguments. The president's team did not."
While the votes on constitutionality indicate it is unlikely enough Republicans would vote against Trump to see him convicted, GOP senators have reportedly been told by Senate Minority Leader Mitch McConnell they can vote with their consciences—leaving open the possibility of more breaking rank with the president down the line.
The AP reported that McConnell gave colleagues that message prior to the trial.
McConnell himself has left open the possibility of voting to convict.
"I have not made a final decision on how I will vote and I intend to listen to the legal arguments when they are presented to the Senate," he said previously.
Thomas Gift, director of University College London's Centre on U.S. Politics, told Newsweek he thinks it is a possibility Trump could lose some support from Republican senators—but the possibility of conviction "seems extremely remote.".
"All else equal, the quality of the legal teams matters on the margins, but the politics of the situation matter far more," he said.
"Compared to Trump's first impeachment, Republicans this time do seem more intent in flagging that their minds aren't closed going into the trial. But that could be more about optics than about a true openness to changing their position. Ultimately, I still think a 'not guilty' verdict is more or less predetermined."
While Republican senators have questioned the defense's performance, Richard Johnson, a lecturer in U.S. politics at Queen Mary University of London, told Newsweek he thinks lawmakers will be more swayed by the views of Republican voters—the vast majority of whom, polling suggests, want to see Trump acquitted.
"The real jury out there are Republican primary voters, and I don't think they are terribly swayed by the constitutional arguments," Johnson said.
"They're the ones who are putting the pressure on Republican senators to vote to acquit."
The Senate trial continues on Wednesday. Trump was impeached on a single count of incitement of insurrection by the House last month, becoming the only president to be impeached twice. Proceedings began on Tuesday and each side has expressed their desire for the trial to be wrapped up quickly.
Newsweek has contacted the Office of the Former President and the lawmakers mentioned for comment.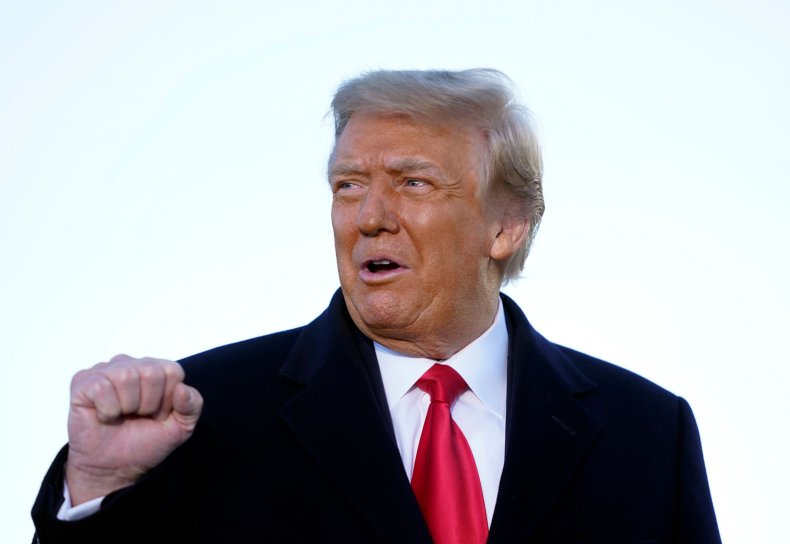 Update 02/10/2021, 11:06 a.m. ET: This article was updated to include comments from Thomas Gift.