Feds Raided Trump Fundraiser's Office After Megadonor Allegedly Tried to Sell White House Connections: Report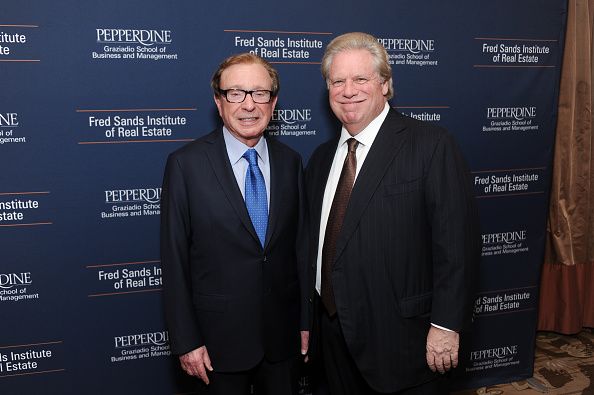 Federal authorities raided the Los Angeles office of longtime Republican fundraiser Elliott Broidy last year as part of an investigation into whether he attempted to influence U.S. policy on behalf of foreigners, according to a search warrant obtained by the investigative reporting organization ProPublica.
Broidy, an ally of President Donald Trump, was previously the national deputy finance chairman of the Republican National Committee. He resigned after it was revealed that he had paid off a Playboy model to keep quiet about Trump's alleged extramarital affair. TheWashington Post reported in August that Broidy was under investigation for allegedly offering to sway White House policy in exchange for tens of millions of dollars. Broidy was allegedly in contact with officials from China and Malaysia as part of this scheme.
He has not been charged with a crime, and it is unclear whether the investigation is ongoing. Through his lawyer, Broidy had previously denied the accusations in statements to reporters.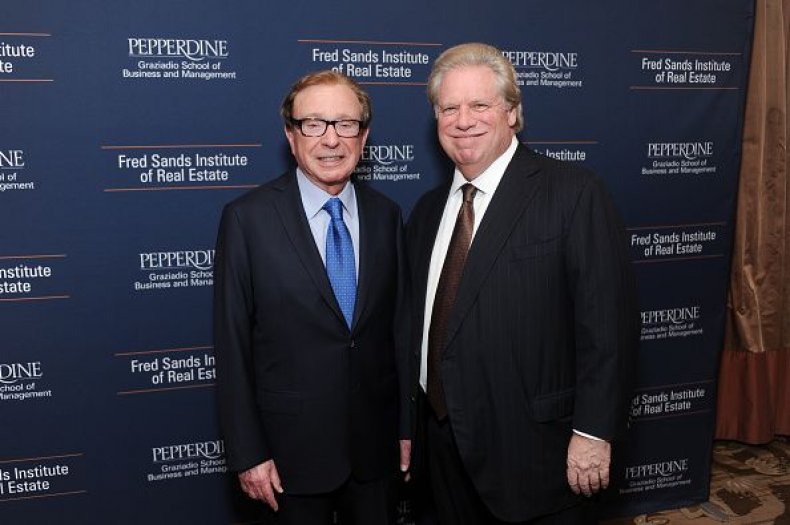 The Justice Department was reportedly looking at ties between Broidy and Malaysian businessman Jho Low. The Malaysian was indicted in the U.S. last year for money laundering and violating foreign anti-bribery laws, and Broidy allegedly lobbied for the Justice Department to drop its investigation into the businessman.
The Justice Department is now also said to be investigating whether Low illegally donated about $100,000 to a Trump-connected political fundraising committee called the Trump Victory Committee using a law firm run by Broidy's wife.
The Wall Street Journal reported last week that Low had made transfers of about $1.5 million to the Hawaii-based investment firm LNS Capital, which is co-owned by a U.S. citizen named Larry Davis. The American allegedly made the $100,000 donation to the pro-Trump committee just months after receiving the transfers from Low.
It is illegal for foreigners to donate to U.S. election efforts. The Justice Department is looking at whether the donation was made with the same funds Low funneled to LNS Capital using a Hong Kong-based shell company and a law firm owned by Broidy's wife, Robin Rosenzweig. The warrant, obtained by ProPublica, demonstrated that authorities were authorized to seize evidence related to Rosenzweig and her law firm, Colfax Law Office.
Law enforcement officials allegedly raided Broidy's office looking for evidence of money laundering, conspiracy and violations of the Foreign Agents Registration Act (FARA), which prohibits individuals from lobbying on behalf of foreigners without registering with the Justice Department.
The law was not well known or well enforced before Trump's election in 2016, but it has attracted renewed interest after a handful of Trump campaign associates were prosecuted for violating FARA law. Former Trump associates have admitted to being unregistered agents of both Ukraine and Turkey.
Federal authorities reportedly took evidence from Broidy's office related to a number of companies, countries and individuals, including former Trump campaign official Rick Gates, according to the ProPublica report. Gates pleaded guilty last year to conspiracy and to making false statements, but he has not yet been sentenced because of his continued cooperation with a number of investigations, including investigations into FARA-related crimes, according to officials.
Investigators also reportedly seized evidence from Broidy's office in connection to his work on behalf of Saudi Arabia and the United Arab Emirates.