Donald Trump Is Gaining Weight, Lonely and Angry (but Hey, I Get It)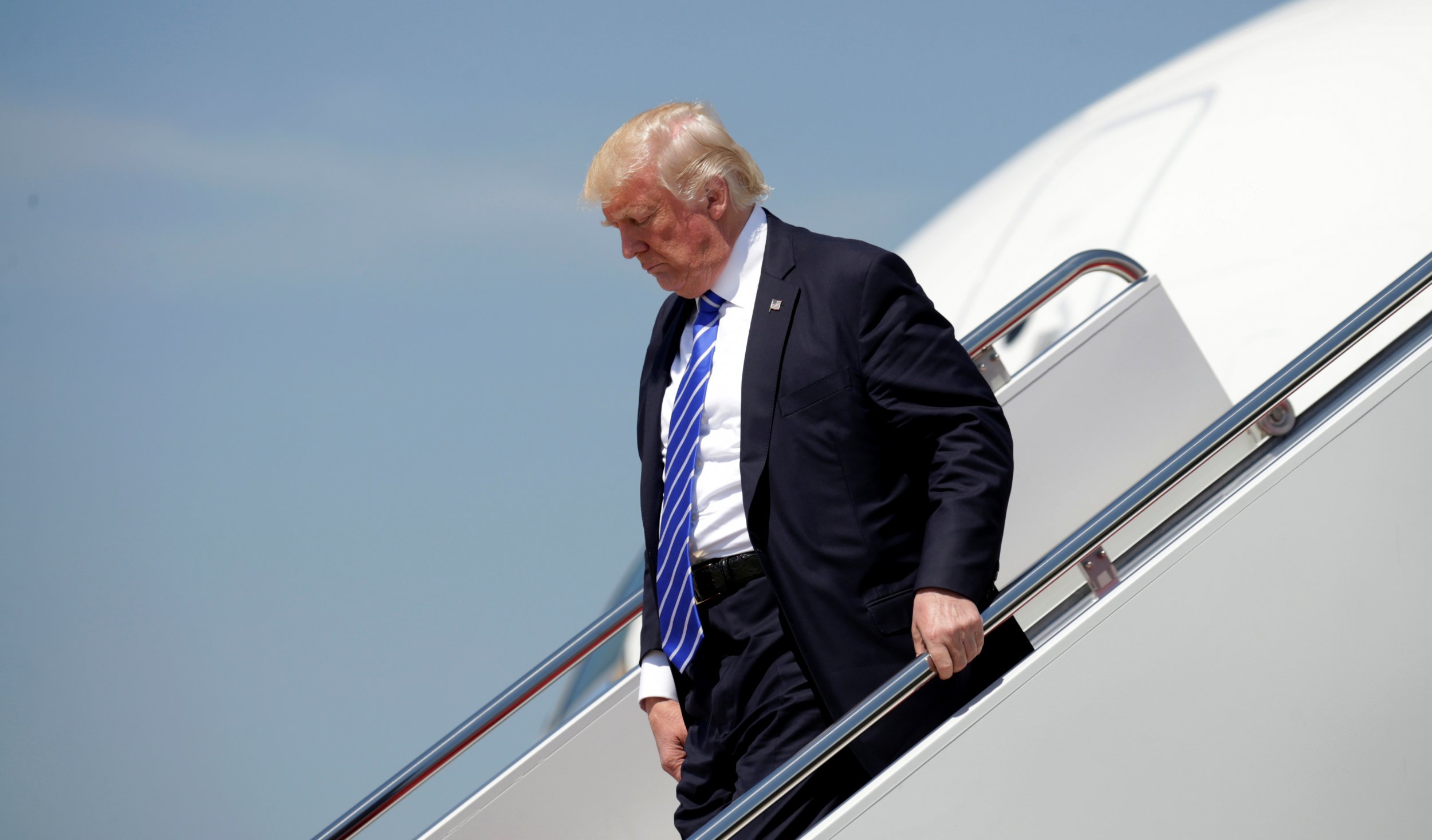 Listen, I get it. President Trump—can I call you Donald? OK, sorry, Mr. Trump. I get it.
Things can get lonely. You're in a new house, your partner often isn't around, you're starting a new job. Food can be a comfort. Me? I'm liable to have a long day and house a 10-piece with Wild Sauce from Buffalo Wild Wings.
And look, regardless of anyone's political leanings, we can all pretty much agree the Trump presidency hasn't been run-of-the-mill (and you likely either really love that or really loathe it). For a person who writes on the internet for money, the few months under Trump have been stressful, mostly because you really have no clue what will happen next: Bombshell news drops at 6 p.m. on a Friday, protests form in a matter of minutes, the president tweets "covfefe" at midnight on a Tuesday.
What I'm saying is, President Trump, it's OK if you're putting on weight. I am too, what with the unhealthy, late dinners and no time to go for a nice, news-free jog. Really, it's fine! (Although the president certainly has never hesitated from shaming people for their weight.)
This all stems from a CNN report Tuesday that the loneliness of the presidency is getting to Trump and is affecting his mood along with his waistline. He's "lonely, angry and not happy with much of anyone" reporter Gloria Borger wrote.
A source, who was described as "someone who speaks with the president," put the situation even more bluntly. "He now lives within himself, which is a dangerous place for Donald Trump to be," the person apparently told CNN. "I see him emotionally withdrawing. He's gained weight. He doesn't have anybody whom he trusts."
Trump just got back from his first overseas trip—during which Pope Francis seemed to poke fun at the president's extra pounds—and things are reportedly spiraling downward for him, particularly as the gravity of the ongoing probe into his administration's potential ties to Russia sets back in.
And it's long been known that the president doesn't exactly have a health-conscious diet—McDonald's, Kentucky Fried Chicken and burnt steak are a few of his favorite meals. The president also has apparently expressed his belief that exercise is bad for humans because the body is like a battery with a finite amount of energy, a thought resoundingly rejected by nearly every expert on the subject.
It's no wonder some added work and stress—and the ability to press a button on the Resolute Desk and immediately get brought a soda—might have led the president to take on some extra fluff.
But again, it's OK. A lot of us are right there with you, Mr. President.