Donald Trump, Gary Johnson Favored for President Among Military: Survey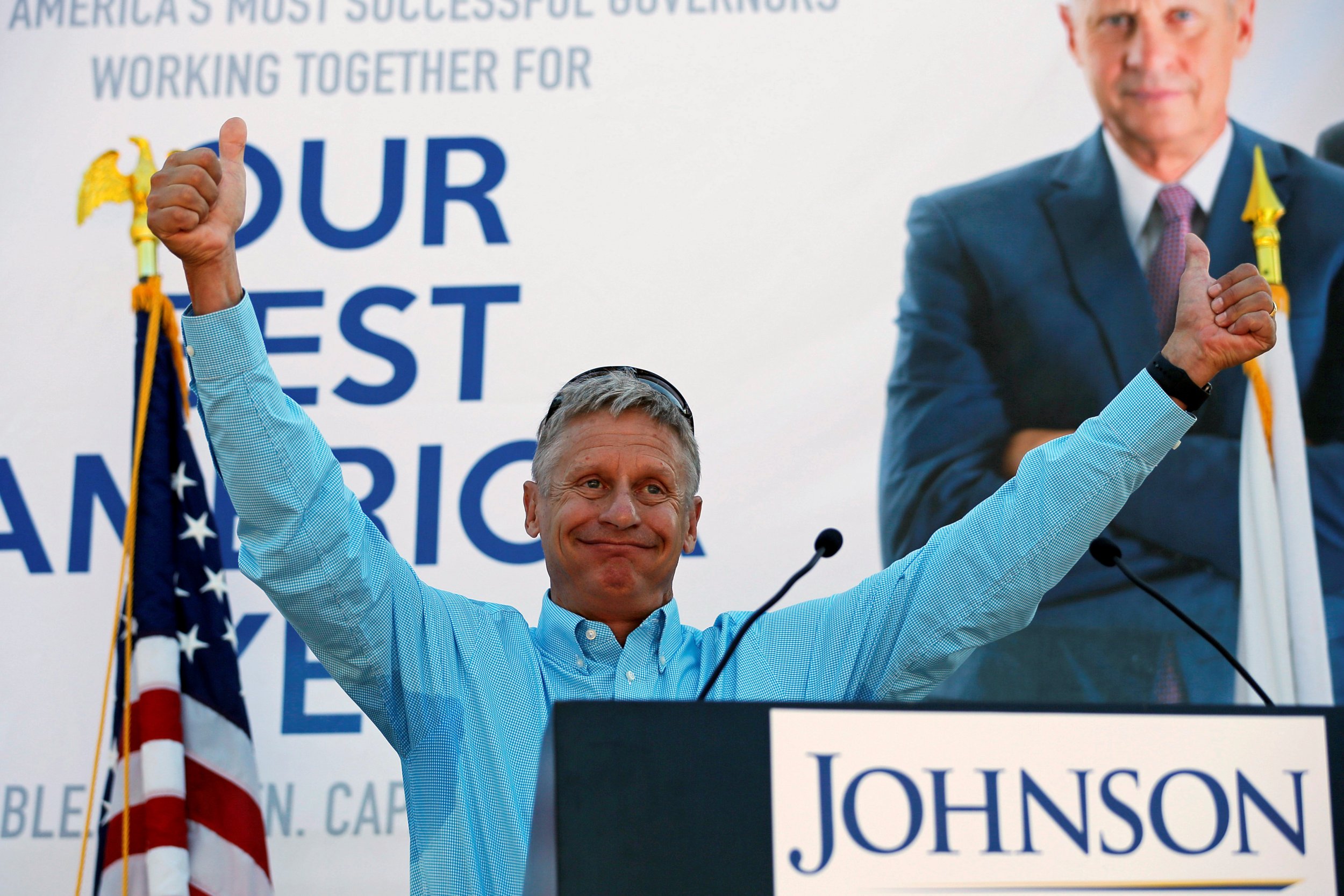 Forget Hillary Clinton if you're speaking to members of the U.S. military: For most active-duty troops, the presidential election comes down to a tight race between Republican nominee Donald Trump and Libertarian candidate Gary Johnson.
Trump leads Johnson by about 1 percentage point, 38 percent to 37 percent, according to a joint survey of 2,207 active duty service members conducted by Military Times and Syracuse University's Institute for Veterans and Military Families in September. Clinton, the Democratic nominee, sits at about 16 percent of support, followed by Green Party candidate Jill Stein with 1 percent. (Other third-party and write-in options received about 3 percent, according to the survey.)
Military officers chose Johnson as their No. 1 choice (nearly 39 percent), and favored Clinton (almost 28 percent) over Trump (26 percent), the survey found. The enlisted personnel, meanwhile, picked Trump (nearly 40 percent) over Johnson (about 36 percent), with Clinton at 14 percent.
Eighty-five percent of those surveyed said they were dissatisfied with Clinton as the choice for the Democratic nominee, compared with 66 percent of responders who said they felt the same way about Trump as the Republican pick.
About 5 percent of the participants aren't planning to vote in the November 8 election. The online survey was conducted between September 8 and September 15. Responses came from each state, Washington, D.C., and unspecified sites overseas. It has a 2 percent margin of error.
Despite his effort to boost his national ratings in order to qualify for the presidential debates, Johnson won't participate in the first forum on Monday at Hofstra University in New York. His campaign ultimately didn't meet the criteria set by the commission, which calls for candidates to reach an average of 15 percent in national polls. Meanwhile, Clinton leads Trump in most national polls, but the race is tightening.
The survey was launched the same day that Johnson during a live interview with MSNBC asked, "What is Aleppo?" (Of course, it is the embattled Syrian city that has become the epicenter of the refugee crisis.) Widely criticized in the media for demonstrating a lack of knowledge on foreign policy, his question apparently didn't dissuade service members from thinking positively about the former New Mexico governor.