If Donald Trump 'Doesn't Call Himself a Genius, Nobody Else Will,' Lindsey Graham Says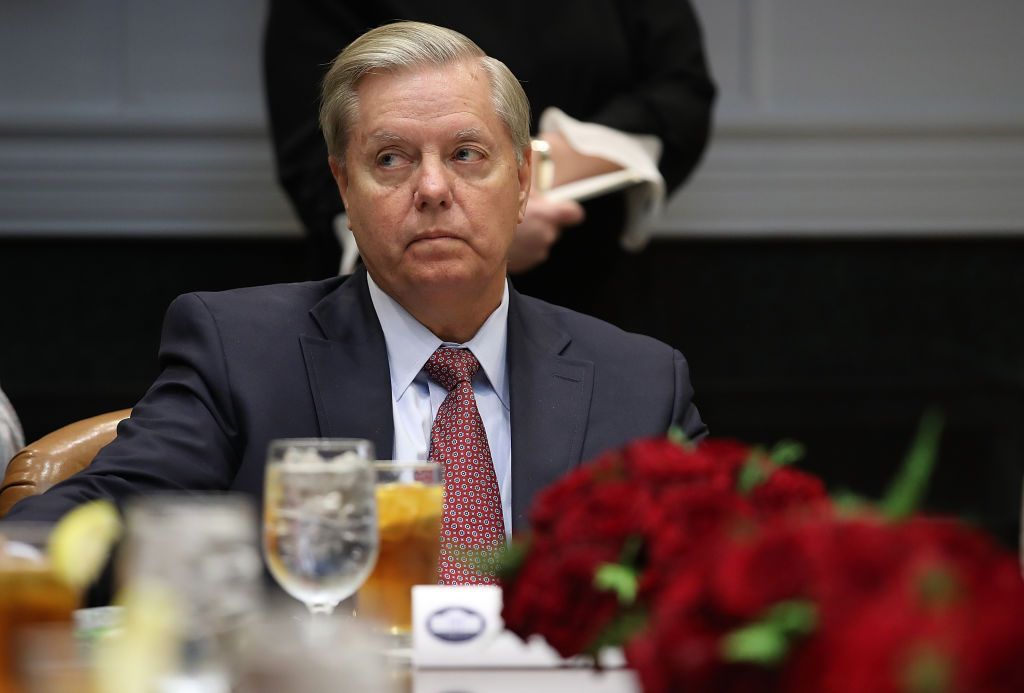 UPDATED | Senator Lindsey Graham responded Monday to tweets from President Donald Trump touting himself as "a very stable genius" amid questions of his mental fitness while serving in the White House's top role.
"Trump called himself 'like really smart and a stable genius.' So, do you think he's like really smart and a stable genius?" The View host Joy Behar asked the South Carolina Republican to audience laughter.
"I think this: if he doesn't call himself a genius, nobody else will," Graham responded to applause.
The tweets from Trump were published January 6 in a response to media outlets raising questions about his "mental stability and intelligence" in office. Trump posted on Twitter that "throughout my life, my two greatest assets have been mental stability and being, like, really smart" adding that "I went from VERY successful businessman, to top T.V. Star to President of the United States (on my first try). I think that would qualify as not smart, but genius....and a very stable genius at that!"
Graham ran against Trump in 2016 Republican presidential primary. He said on The View that Trump "crushed us all" and "ran against the Clinton machine" to become president, which Graham recognizes.
"You can say whatever you want about the guy," Graham said. "I said he was a xenophobic, race-baiting religious bigot. I ran out of things to say. He won. Guess what? He's our President."
When asked by hosts whether Trump still fits that description, Graham responded: "In my view, he is my president and he's doing a really good job on multiple fronts."
Graham has worked with Trump in recent weeks on Congressional legislation but appears to have no hesitations about criticizing him. Graham said on Sunday that he has no interest in a Cabinet-level position in Trump's administration, simply responding "no" when asked about the possible advancement as he works alongside Trump on Republican policy.
"He beat me like a dog. I've said everything I know to say about him—I've used every adjective on the planet. I lost. He won," Graham said on "Meet the Press" about the duo's partnership.
Graham continued, "I don't think he's crazy. I think he's had a very successful 2017. And I want to help him where I can. And we should all want him to be successful. He's got a lot on his plate."
This article was updated with additional quotes and corrected the identification of The View host, Joy Behar.