Donald Trump Statement on George H.W. Bush Death Mentions 'Thousand Points of Light' Phrase He Mocked at Rallies
President Donald Trump released a statement following the passing of George H.W. Bush on Friday that paid tribute to the former president's "thousand points of light" phrase that he had previously mocked at rallies.
"Through his essential authenticity, disarming wit, and unwavering commitment to faith, family, and country, President Bush inspired generations of his fellow Americans to public service—to be, in his words, 'a thousand points of light' illuminating the greatness, hope, and opportunity of America to the world," read a statement from the president and first lady Melania Trump after Bush died at the age of 94.
The message about the phrase was a very different one to that which Trump uttered during a campaign rally in July. Trump was talking up the success of his slogans, "Make America Great Again" and "America First," before taking a shot at the slogan popularized by the 41st president.
"Thousand Points of Light. I never quite got that one. What the hell is that? Has anyone ever figured that one out?'' Trump said just months after the death of Bush's wife of 73 years, Barbara Bush.
Bush coined the phrase during his successful campaign for president in 1988 and later used it to name a volunteer organization.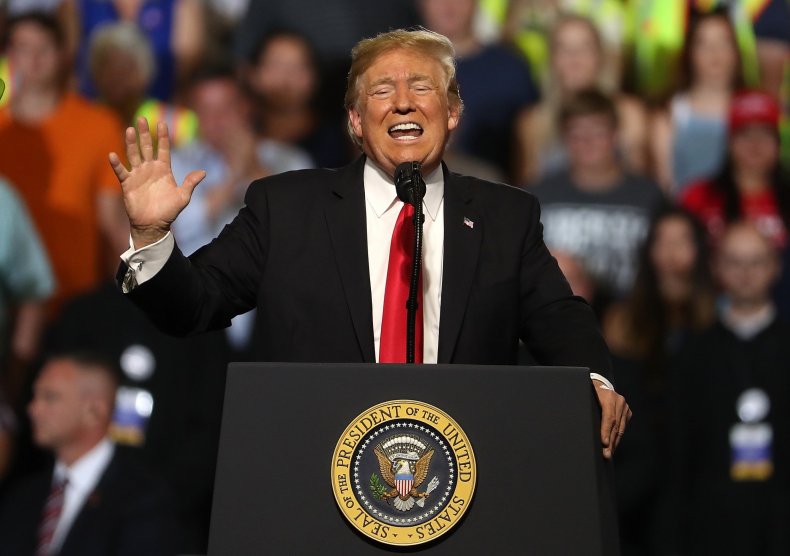 After Trump bashed the phrase earlier this year, Bush's granddaughter, Jenna Bush Hager shared a 1997 letter explaining its significance.
"I have pursued life itself over many years now and with varying degrees of happiness, Bush wrote. "Some of my happiness still comes from trying to be in my own small way a true 'point of light.
"I believe I was right when I said, as President, there can be no definition of a successful life that does not include service to others. So I do that now, and I gain happiness."
In a tweet, Hager added: "From a letter my grandfather wrote in 1997: a point of light was a vision about serving others, one that lit up our country, one I hope our country hasn't lost."
Trump was also criticized by Ari Fleischer, who served as the press secretary for Bush's son, the 43rd president, George W. Bush. Fleischer called the comments "uncalled for."