Donald Trump's Problems Are 'of His Own Creation': Ex-Bush Adviser
Karl Rove remains perplexed as to why former President Donald Trump possessed classified documents inside his Mar-a-Lago residence when the law demands otherwise.
In a 36-page Department of Justice filing released Tuesday evening, officials claimed that evidence has been developed showing that government records "were likely concealed and removed" from a storage room and "that efforts were likely taken to obstruct the government's investigation." A photo showing documents spread out on a carpet also drew widespread attention.
The filing also cast doubt on Trump's legal cooperation. The filing said that Trump's legal counsel prohibited storage room and document access to the FBI on June 3, with the FBI eventually locating twice as many classified documents during the August 8 raid as previously thought.
"Let's be clear on this: None of these government documents are [Trump's] to have taken," Rove, the Republican consultant and former senior adviser and deputy chief of staff during the George W. Bush administration, told Fox News' Martha MacCallum. "I agree...that a lot of the former president's problems are of his own creation."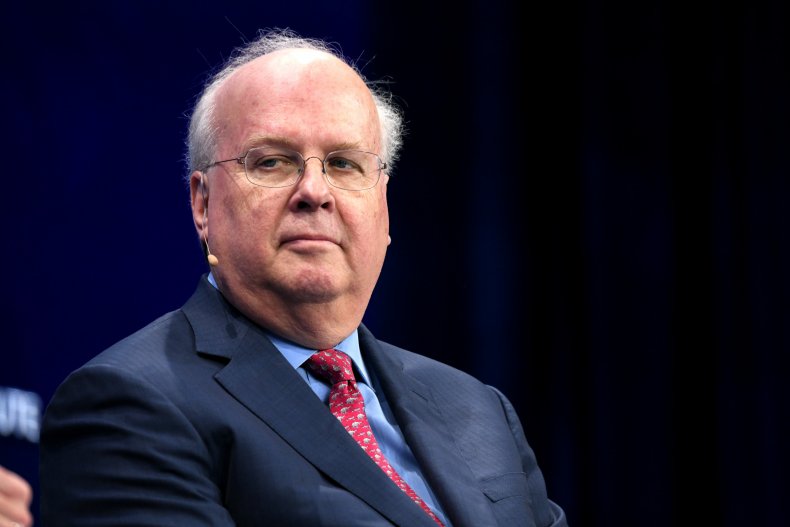 Rove alluded to the Presidential Records Act of 1978, which "establishes that presidential records automatically transfer into the legal custody of the archivist as soon as the president leaves office."
"But why the former president packed up 20, nearly 30-some-odd boxes, of material when he had no right to do so [remains unknown]," Rove continued. "That's what the government asserts incidentally in [Tuesday's] filing."
It was not the first time Rove has been vocal on Fox News about Trump's classified documents and potential crimes committed.
In a previous appearance on the network, Rove said his "sense" was that the documents were requested by the National Archives and Records Administration "for a year and a half" and Trump held onto them when "he had no legal authority to do so."
It remains a mystery as to how federal authorities were tipped off regarding the classified documents. Rove himself has suggested that members of the Secret Service may have provided federal investigators with information.
Mary Trump, the niece of Donald Trump, speculated that Trump's son-in-law Jared Kushner was the mole who tipped off the FBI to which confidential documents were being held at Mar-a-Lago and where they were located.
Prior to the FBI search warrant executed in Florida in August, Rove was critical of Trump's multimillion-dollar war chest, saying the former president wasn't utilizing $121 million in funding to "rescue" Republican candidates in local and statewide races, according to the New York Post.
Newsweek reached out to Trump for comment.