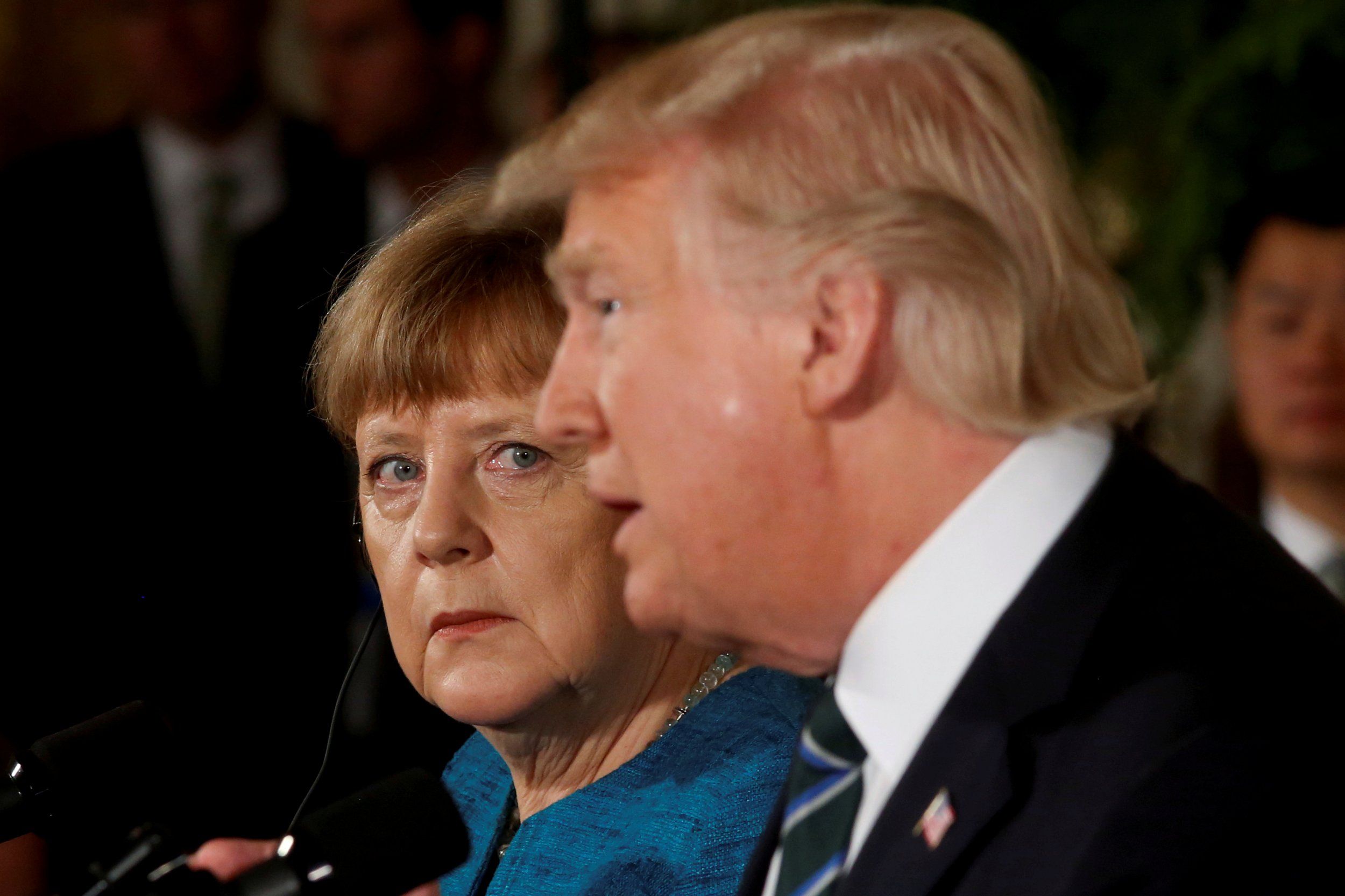 U.S. President Donald Trump is in Sicily for his first G-7 meeting with world leaders. Fresh from a NATO summit where he accused member states of not contributing enough to the bloc, he might face a cold reception from German President Angela Merkel, whose country is both a G-7 and NATO member.
According to Der Spiegel, Trump told EU leaders Thursday that the Germans "are bad, very bad" as he singled out the country's automotive industry for criticism. "See the millions of cars they are selling in the U.S," Trump said. "Terrible. We will stop this." The president of the European Commission, Jean-Claude Juncker, reportedly responded by defending Germany.
This is not the first time that Trump has chastised Berlin. In January, he told Bild newspaper that he would consider levying a tariff on German car exports to the U.S. "You can build cars for the United States, but for every car that comes to the U.S., you will pay 35 percent tax," Trump said. "I would tell BMW that if you are building a factory in Mexico and plan to sell cars to the U.S., without a 35 percent tax, then you can forget that."
Two months later, when Trump first met with Merkel, he didn't seem much warmer toward Germany. At a press conference, he seemed to ignore the chancellor's suggestion that they shake hands. (A spokesman later said Trump didn't hear Merkel). Then, a day after her visit, Trump tweeted, "Despite what you have heard from the FAKE NEWS, I had a GREAT meeting with German Chancellor Angela Merkel. Nevertheless, Germany owes....vast sums of money to NATO & the United States must be paid more for the powerful, and very expensive, defense it provides to Germany!"
On Thursday, EU officials were reportedly surprised at Trump's latest attack on Berlin. According to the Süddeutsche Zeitung, there was concern that Trump didn't understand that the U.S. negotiates trade deals with the EU as a whole, and not with individual member states.
Trump's condemnation of the German auto industry also overlooked the fact that many German cars are already made in the U.S. BMW, Slate reports, has run a plant in South Carolina since 1994 that is the company's largest manufacturing facility. Last year, it exported around 70 percent of its South Carolina–made cars, something that would help lower the U.S. trade deficit. The German carmakers Daimler, Volkswagen and Mercedes-Benz also have plants in the U.S.