Donald Trump Gets Shut Down By Pastor For Hillary Clinton Rant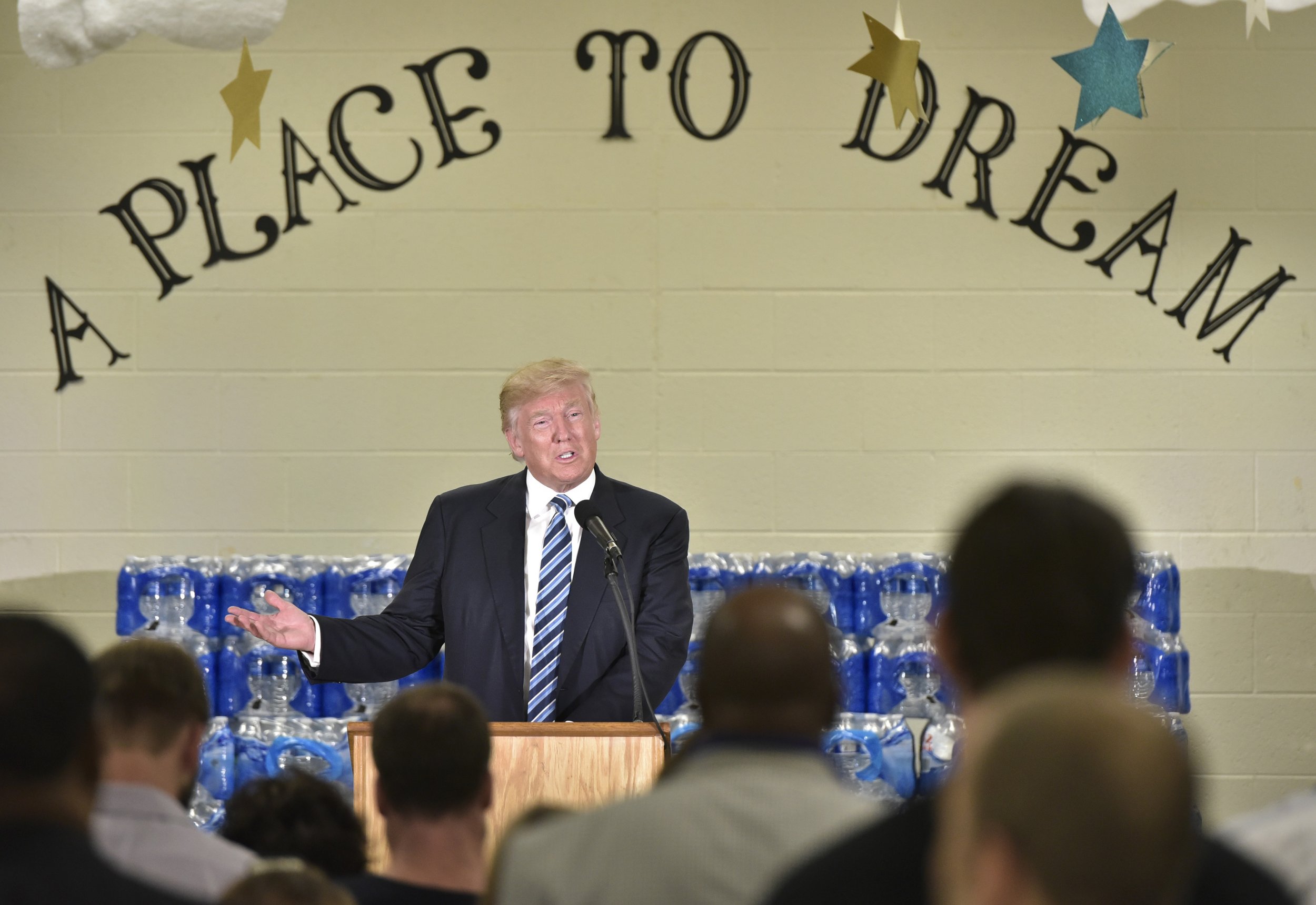 As is becoming the norm in the run-up to November's presidential election, Republican candidate Donald Trump laid into his Democratic opponent Hillary Clinton in a speech at a black church in Flint, Michigan, Wednesday.
Trump criticized Clinton over her alleged support for a controversial free trade agreement between the United States, Mexico and Canada—known as NAFTA—and was just getting into his rival's "failures" on the economy and foreign policy before he was interrupted by the church's pastor, who had clearly had enough.
"Mr Trump, I invited you here to thank us for what we've done in Flint, not to give a political speech," said Reverend Faith Green Timmons, the pastor of the Bethel United Methodist Church pastor.
Trump, clearly flummoxed, responded: "Oh, oh, OK, that's good," before shuffling his papers and getting back on topic, talking about the water problems that have affected Flint—the city has been plagued by dangerously high levels of lead in tap water.
The Republican candidate was interrupted again by hecklers, with one woman in the crowd shouting that the businessman had used discriminatory housing practises in his buildings, which Trump denied. Timmons stepped in at one point to restore calm. "He is a guest in my church and you will respect him," said Timmons, prompting a grateful response from Trump.
The 70-year-old real estate mogul brought his speech to an abrupt end after six minutes, promising that Flint's problems would be fixed "quickly" if he was elected. His exit was greeted with some applause, but also continued heckling.