Trump Explains Ghislaine Maxwell Comments, Asks if Epstein Was 'Killed'
President Donald Trump expanded upon sending well-wishes to alleged Jeffrey Epstein accomplice Ghislaine Maxwell as she awaits trial, stating: "I'm not looking for anything bad for her."
Maxwell was arrested earlier this year and remains in custody after being denied bail, facing charges including conspiracy to entice minors to travel to engage in illegal sex activities and perjury.
She has denied the charges against her, which relate to girls as young as 14, and is set to stand trial next year.
Trump at a press conference in July said, "I wish her well," after he was asked about her arrest and if she might implicate some "powerful people."
He said: "I don't know. I haven't really been following it too much. I just wish her well, frankly. I have met her numerous times over the years, especially since I lived in Palm Beach, and I guess they lived in Palm Beach. But I wish her well, whatever it is."
Asked about the comments, which prompted backlash at the time, Trump reiterated this message and also questioned how Epstein died.
"Her friend or boyfriend was either killed or committed suicide in jail. She's now in jail. Yeah, I wish her well. I'd wish you well. I'd wish a lot of people well. Good luck. Let them prove somebody was guilty," he said, when asked about his remarks in an Axios interview.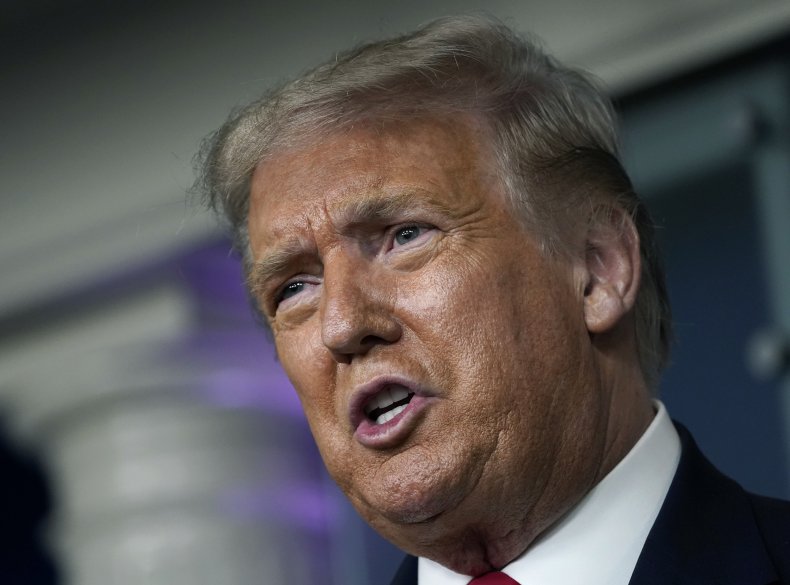 "Her boyfriend died in jail and people are still trying to figure out how did it happen. Was it suicide? Was he killed? And I do wish her well. I'm not looking for anything bad for her. I'm not looking bad for anybody. And they took that and they made it such a big deal. But all it is is, her boyfriend died. He died in jail. Was he killed? Was it suicide? I do, I wish her well."
Newsweek has contacted the White House for further comment on the remarks.
Maxwell's charges are tied to Epstein, who was found dead in a New York jail cell last year while he awaited trial for federal sex-trafficking charges.
His death was originally labeled an "apparent suicide," and the New York medical examiner later ruled his death as being suicide by hanging.