Donald Trump Gives First Remarks Since Leaving Office as Impeachment Trial Delayed
Former President Donald Trump gave nothing away about his future plans in his first remarks since leaving the White House, as Senate leadership delayed his impeachment trial for two weeks.
"We'll do something, but not just yet," Trump told the Washington Examiner on Friday as he dined in the Grill Room of the Trump International Golf Club in Florida. An aide to the former president quickly stepped in and ended the conversation. The short remark was his first to a reporter since President Joe Biden's inauguration on Wednesday.
Trump skipped the inauguration of his successor and flew to Joint Base Andrews in Maryland early on January 20, where he addressed a crowd of around 200 people for about 10 minutes. "I wish the new administration great luck and great success. I think they'll have great success," he said, before heading to Palm Beach with his family. His presidency officially ended less than 30 minutes after his motorcade entered the gates of Mar-a-Lago.
Meanwhile, Senate leadership has agreed to delay Trump's impeachment trial until the week of February 8 to allow Biden space to jumpstart his legislative agenda and give the legal teams sufficient time to prepare their arguments.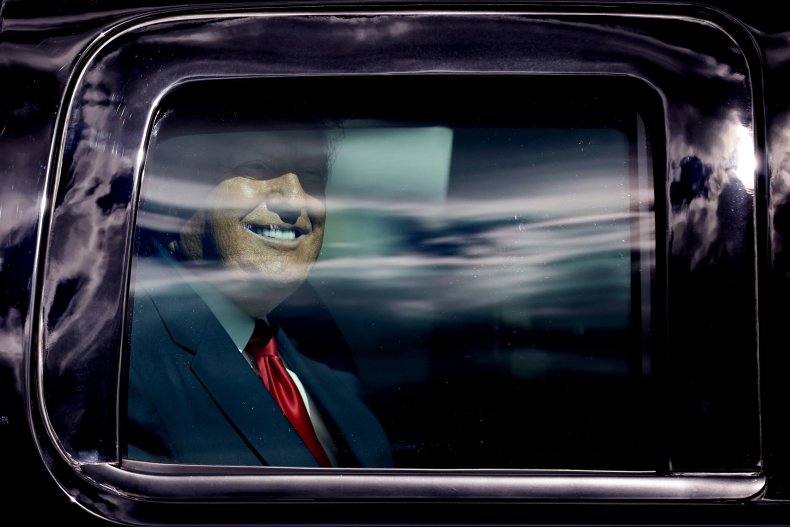 The House impeached Trump earlier this month for his role in allegedly inciting the Capitol riot, which left 5 dead, including a Capitol police officer. House Speaker Nancy has said that the House will deliver the impeachment charge at 7 p.m. on Monday.
"The January 6th insurrection at the Capitol incited by Donald J. Trump was a day none of us will ever forget," Senate Majority Leader Chuck Schumer said in a floor speech. "We all want to put this awful chapter in our nation's history behind us. And healing and unity will only come if there is truth and accountability, and that is what this trial will provide."
Before the trial starts, "the Senate will continue to do other business for the American people, such as Cabinet nominations and the COVID relief bill, which would provide relief for millions of Americans who are suffering during this pandemic," he added.
Trump advisor Jason Miller recently announced that South Carolina lawyer Butch Bowers will be part of the defendant's legal team. House Democrats have named Congressman Jamie Raskin of Maryland as their lead impeachment manager.
Raskin has called for the upper chamber to "conduct a serious trial where every member of the Senate lives up to his or her Constitutional oath to render impartial judgment as a juror."
Trump will be prohibited from running for president again if the Senate moves to convict him.
Newsweek reached out to the Trump Organization for comment.