Donald Trump Giving ISIS New Life, Says Brett McGurk, Defense Department Official Who Resigned Over Syria
Weeks after Brett McGurk, special presidential envoy for the global coalition to counter ISIS, resigned in protest over President Donald Trump's decision to pull U.S. troops out of Syria, he wrote a scathing op-ed in which he blamed the president for giving ISIS "new life."
"The president's decision to leave Syria was made without deliberation, consultation with allies or Congress, assessment of risk or appreciation of facts," McGurk wrote in an op-ed published Friday in The Washington Post.
"The irony is that defeating the Islamic State is what the president said from the beginning was his goal. In 2016, he vowed to 'knock the hell out of ISIS.' His recent choices, unfortunately, are already giving the Islamic State—and other American adversaries—new life," he wrote.
McGurk went into detail about the events leading up to his resignation and why the former he believes the president's decisions on Syria have been misguided. McGurk said he and other administration officials received an urgent phone call from Secretary of State Mike Pompeo on December 17 in which they were told the estimated 2,000 U.S. troops stationed in Syria would be pulled out of the country.
"Two days after Pompeo's call, Trump tweeted, 'We have defeated ISIS in Syria.' But that was not true, and we have continued to conduct airstrikes against the Islamic State. Days later, he claimed that Saudi Arabia had 'now agreed to spend the necessary money needed to help rebuild Syria.' But that wasn't true, either, as the Saudis later confirmed. Trump also suggested that U.S. military forces could leave Syria within 30 days, which was logistically impossible," McGurk explained..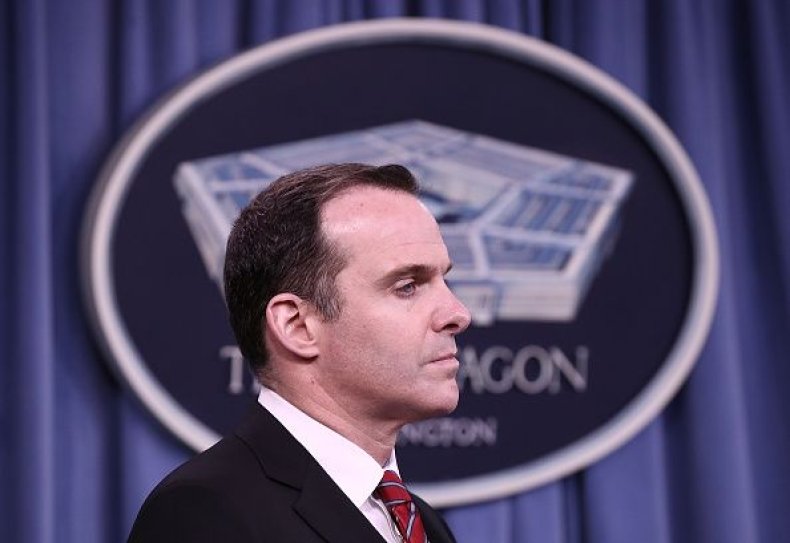 The official also expressed concern about Trump appearing to be swayed by a phone call with Turkish President Recep Tayyip Erdoğan. Turkey's leadership has been determined to strike against U.S. allies, the Kurdish fighters in Syria. McGurk noted that the Kurds were bewildered by Trump's decision to abandon the country and insisted on continuing their fight against ISIS despite the announcement.
In the op-ed, McGurk suggested the president had been duped by Erdogan, who had his own agenda in Syria.
"Trump made this snap decision after a phone call with Turkish President Recep Tayyip Erdoğan. He bought Erdogan's proposal that Turkey take on the fight against the Islamic State deep inside Syria. In fact, Turkey can't operate hundreds of miles from its border in hostile territory without substantial U.S. military support," McGurk wrote. "And many of the Syrian opposition groups backed by Turkey include extremists who have openly declared their intent to fight the Kurds, not the Islamic State."
McGurk resigned on December 22, one day after Secretary of Defense James Mattis delivered his own resignation letter in which he told the president that "we must do everything we can to advance an international order that is most conducive to our security, prosperity and values, and we are strengthened in this effort by solidarity of our alliances."
Many believe that Mattis resigned in part over Trump's apparent intent to to abandon the country's Kurdish allies in Syria.