Republican Platform Calls for Return of Glass-Steagall, 1933 Banking Law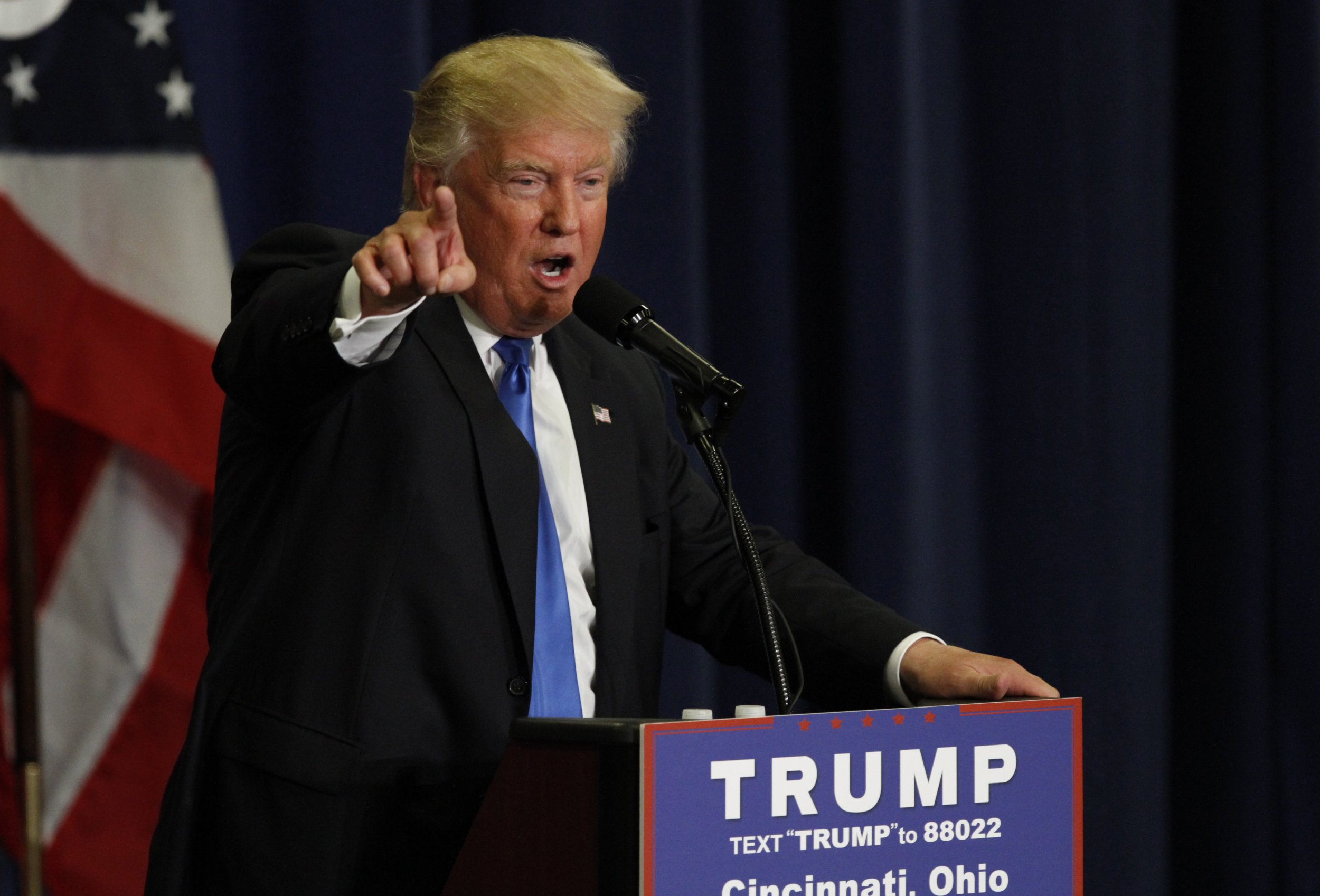 CLEVELAND (Reuters) - The U.S. Republican Party on Monday approved a new policy platform that calls for reinstating the 1933 Glass-Steagall law requiring the separation of commercial and investment banking, an addition White House hopeful Donald Trump's campaign said it backed.
Trump, who will formally accept the Republican presidential nomination in Cleveland this week, has vowed to dismantle most of the Dodd-Frank Wall Street reform law that was passed under President Barack Obama following the 2007-2009 financial crisis.
The language in the Republican platform offered further details on Trump's regulatory policies.
Trump, who has sought to cast himself as a populist, has accused presumptive Democratic presidential nominee Hillary Clinton of being too close to Wall Street. Her husband, former President Bill Clinton, signed the legislation that repealed Glass-Steagall in 1999.
"The Obama-Clinton years have passed legislation that has been favorable to the big banks, which is why you see all the Wall Street money going to her," Paul Manafort, Trump's campaign manager, told reporters on Monday. "They know she's their champion, and they are supporting her fully."
Some U.S. lawmakers in both parties support a modern Glass-Steagall to keep banks from becoming "too big to fail," or so big their collapse would destabilize the financial system. The Democratic Party's 2016 platform, which has not been approved, calls for an updated version.
Republicans universally despise Dodd-Frank, which their platform calls "Democrats' legislative Godzilla." But senior congressional Republicans back other alternatives.
"Glass-Steagall is dumb politics and dumb economics," said Tony Fratto, who worked in the administration of Republican President George W. Bush. "Returning to Glass-Steagall would be destructive and unworkable."
Clinton has said she would break up banks based on risk, not size, and frequently focuses on the risks posed by non-bank institutions.
Manafort listed the Glass-Steagall language among platform points he said "reflect the issues that Mr. Trump has raised during the course of the campaign," including building a wall at the border with Mexico and calling for tougher trade deals.
The platform also calls for control of national parks and other lands to be handed over to states, an effort by the party's conservative wing that got national attention during a 2014 standoff involving a Nevada cattle rancher.