Donald Trump Goes After Colin Powell for 'Big Mistakes on Iraq' in Wake of His Death
Donald Trump criticized the late Colin Powell for his "mistakes" on Iraq in the wake of the former secretary of state's death.
"Wonderful to see Colin Powell, who made big mistakes on Iraq and famously, so-called weapons of mass destruction, be treated in death so beautifully by the Fake News Media," Trump wrote in a statement released by his Save America political action committee on Tuesday.
The former president continued: "Hope that happens to me someday. He was a classic RINO [Republican in name only], if even that, always being the first to attack other Republicans. He made plenty of mistakes, but anyway, may he rest in peace!"
Powell died of complications from coronavirus at the age of 84, his family announced on Facebook Monday; he was fully vaccinated and being treated at Walter Reed National Medical Center. He had multiple myeloma, a blood cancer that was in remission, and early-stage Parkinson's disease.
Powell was a professional soldier who ascended to military leadership, becoming the first Black U.S. secretary of state in 2001 under President George W. Bush.
He was still serving in the role in 2003 when the Bush administration claimed that then-Iraqi leader Saddam Hussein had weapons of mass destruction. The false intelligence was used to justify the U.S. invasion of Iraq.
Powell later said that his presentation to the United Nations, in which he made the case that Iraq had a stockpile of chemical and biological weapons, was "painful" for him and a permanent "blot" on his record.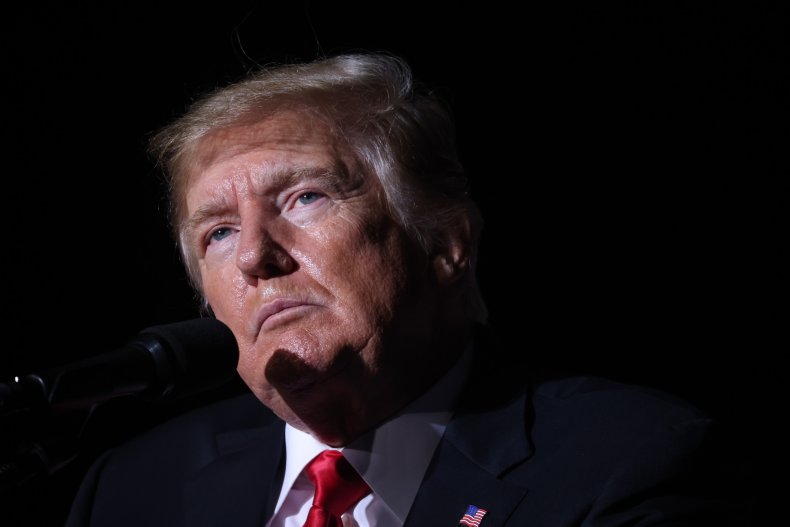 Powell was frequently critical of Trump, calling him a "national disgrace" and "international pariah" during the 2016 election cycle.
In 2020, Powell endorsed Joe Biden's bid for the Oval Office while continuing to lambast Trump's presidency. The retired general also delivered a speech at the Democratic National Convention in support of Biden.
After the insurrection at the U.S. Capitol on January 6, Powell told CNN he no longer considered himself a member of the GOP. He had first revealed he was a Republican in November 1995.
"I can no longer call myself a fellow Republican. I'm not a fellow of anything right now," Powell said.
Biden on Monday called Powell a "friend" who "embodied the highest ideals of both warrior and diplomat." He has ordered flags to be lowered through Friday in Powell's honor.
"I am forever grateful for his support of my candidacy for president and for our shared battle for the soul of the nation," the president said. "I will miss being able to call on his wisdom in the future."
Update 11:15 a.m. ET: This story has been updated with additional information about Powell and President Joe Biden's statement on Powell's passing.