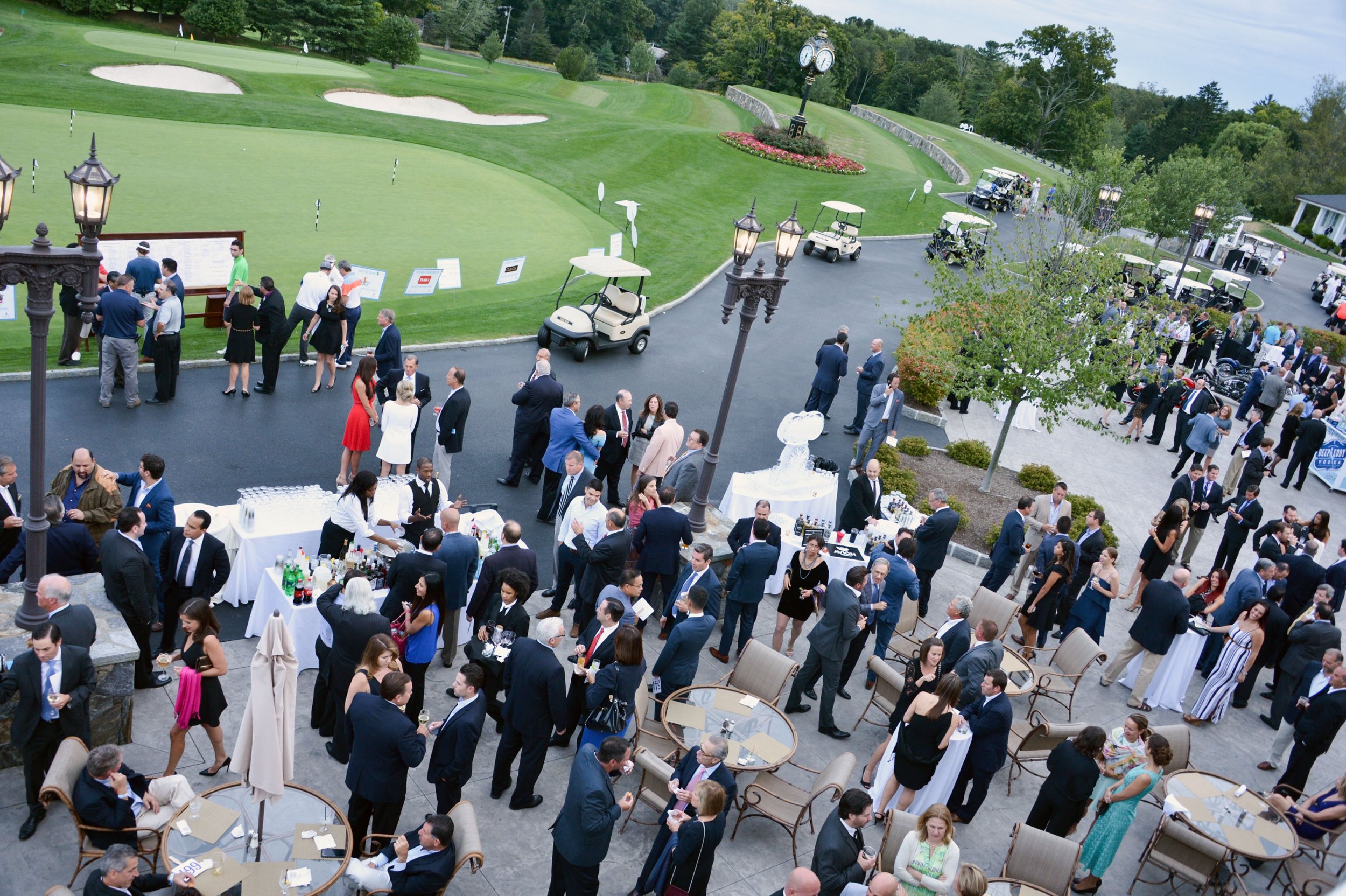 Donald Trump's golf club in upstate New York had for years hired undocumented workers for "cheap labor" before unceremoniously firing them during a government shutdown sparked by the president's demand for a border wall, employees have said.
The report by The Washington Post Saturday followed Trump temporarily backing down on his demand for wall funding, signing a deal to fund and reopen the government for three weeks. The deal, which included no money for his long-promised wall along the southern border with Mexico, was similar to one he rejected before the government partially shut down for 35 days, leaving around 800,000 federal workers without pay.
Trump's very campaign for the presidency was sparked by hardline rhetoric on immigration, including labeling Mexicans as "rapists," criminal and drug traffickers. Yet it has emerged that the president and his family have been served by undocumented immigrants at Trump National Golf Club in Westchester County.
"They said absolutely nothing. They never said, 'Your Social Security number is bad' or 'Something is wrong,'" Margarita Cruz, an employee from Mexico who worked as a housekeeper at the club told The Post. According to Cruz, the Trumps said "Nothing. Nothing. Until right now."
Cruz was among the around a dozen undocumented employees who were summoned to meetings on January 18, in the midst of the government shutdown, and fired.
"I started to cry," Gabriel Sedano, who had worked at the club since 2005 after arriving from Mexico before being fired earlier this month, told The Post. "I told them they needed to consider us. I had worked almost 15 years for them in this club, and I'd given the best of myself to this job.
"I'd never done anything wrong, only work and work," he added. "They said they didn't have any comments to make."
There is no evidence that the Trump Organization was previously aware that the workers were undocumented. However, a lawyer representing former undocumented workers at the club has said he believes the Trump Organization, which has been run by the president's eldest sons Eric Trump and Donald Trump Jr. since their father became president, knew about their immigration status long before they were fired.
"I'm not buying that they didn't know," Anibal Romero told The New York Times.
The workers told The Post that the incentive for the Trump Organization to employ them was the desire for cheap labor.
According to Romero, the undocumented workers did not receive the same benefits, like health insurance, afforded to other employees.
"This was a two-tiered system," Romero added to The Times. "The people who were legal and the people who are undocumented."
Despite Trump's continued hardline stance against illegal immigration, it is not the first time one of his clubs has been the subject of reports about implying undocumented workers. Last month it was reported that the FBI had gathered information about undocumented immigrants working at Trump National Golf Club in Bedminster, New Jersey.