How Many Rounds of Golf Has Trump Played As President? Now Americans Will Never Know the Answer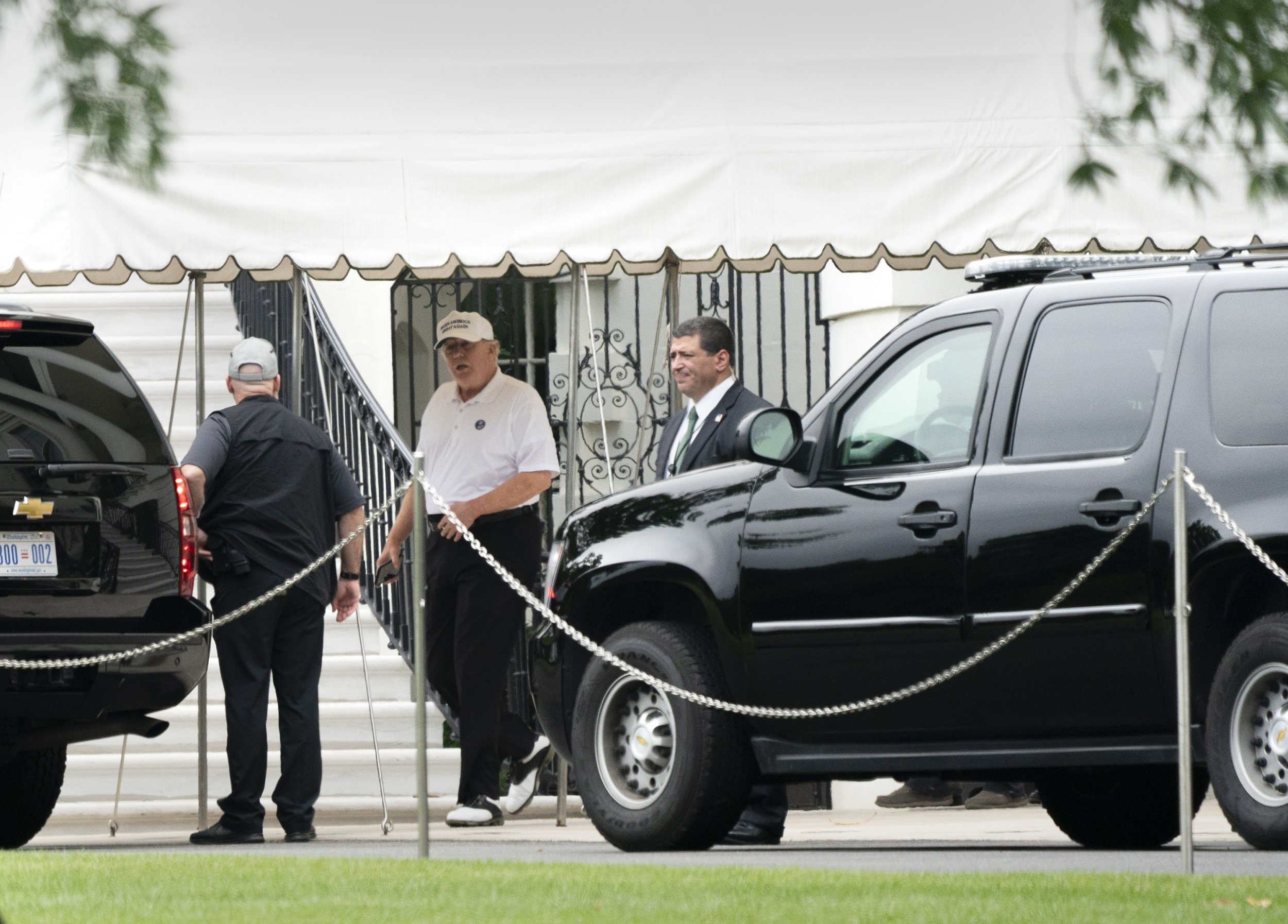 Keeping tabs on how many rounds of golf Donald Trump has played since arriving in the Oval Office has been a frequent hobby for many in his first two years as president. But, with Trump having reportedly installed a simulator in the White House, allowing him to play a full 18 holes, the true answer will now almost certainly never be known.
Trump has installed a room-sized $50,000 golf simulator in his private quarters, allowing him to play virtual rounds, The Washington Post reported Wednesday. The machine upgraded one installed under former President Barack Obama and was paid for personally by Trump, a White House official told The Post.
Trump's golf habits have been a source of much reporting precisely because of how frequently and strongly he criticized Obama for playing golf when the occupied the White House.
"Can you believe that,with all of the problems and difficulties facing the U.S., President Obama spent the day playing golf.Worse than Carter," Trump tweeted in 2014, a year before he began his insurgent campaign for president.
"I play golf to relax. My company is in great shape. @BarackObama plays golf to escape work while America goes down the drain," Trump said in a 2011 tweet.
Trump reiterated the message on the campaign trail.
"I'm going to be working for you. I'm not going to have time to go play golf," Trump said at a rally in August 2016.
The White House rarely confirms when Trump has hit one of his many golf clubs to get in a round, although he did tweet him playing with Tiger Woods and Jack Nicklaus earlier this month.
However, through pool reports, it was known that he played golf regularly through his first two years in office, exceeding the number of rounds played by Obama over the same period until campaigning for the midterms and last month's government shutdown compelled him to rein in his golf time.
But it appears Trump may have been playing behind closed doors, although the White House official told The Post that the president has not yet used his new simulator.
In recent weeks, leaks from the White House have revealed that Trump has been spending much of his time in so-called "executive time." Axios analyzed three months of schedules earlier this month and found that Trump had spent 60 percent of his scheduled hours in executive time, when he is reportedly watching television, tweeting and making phone calls.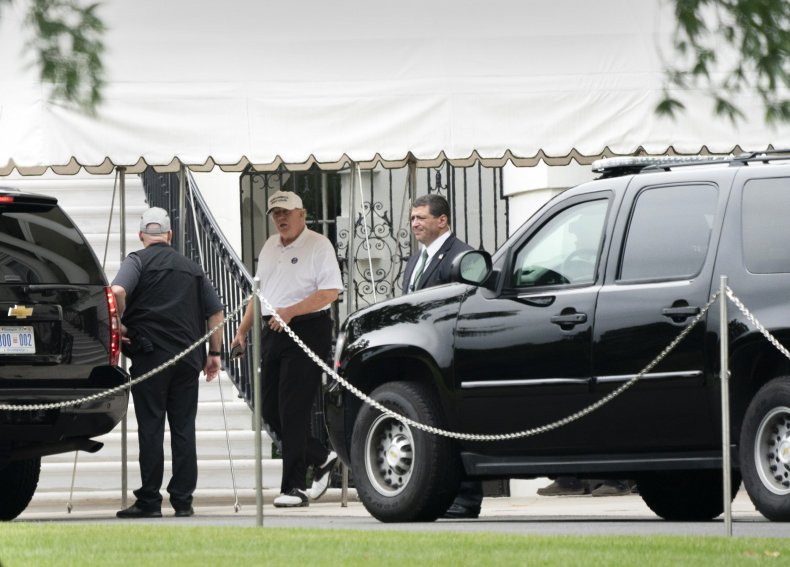 How Many Rounds of Golf Has Trump Played As President? Now Americans Will Never Know the Answer | U.S.