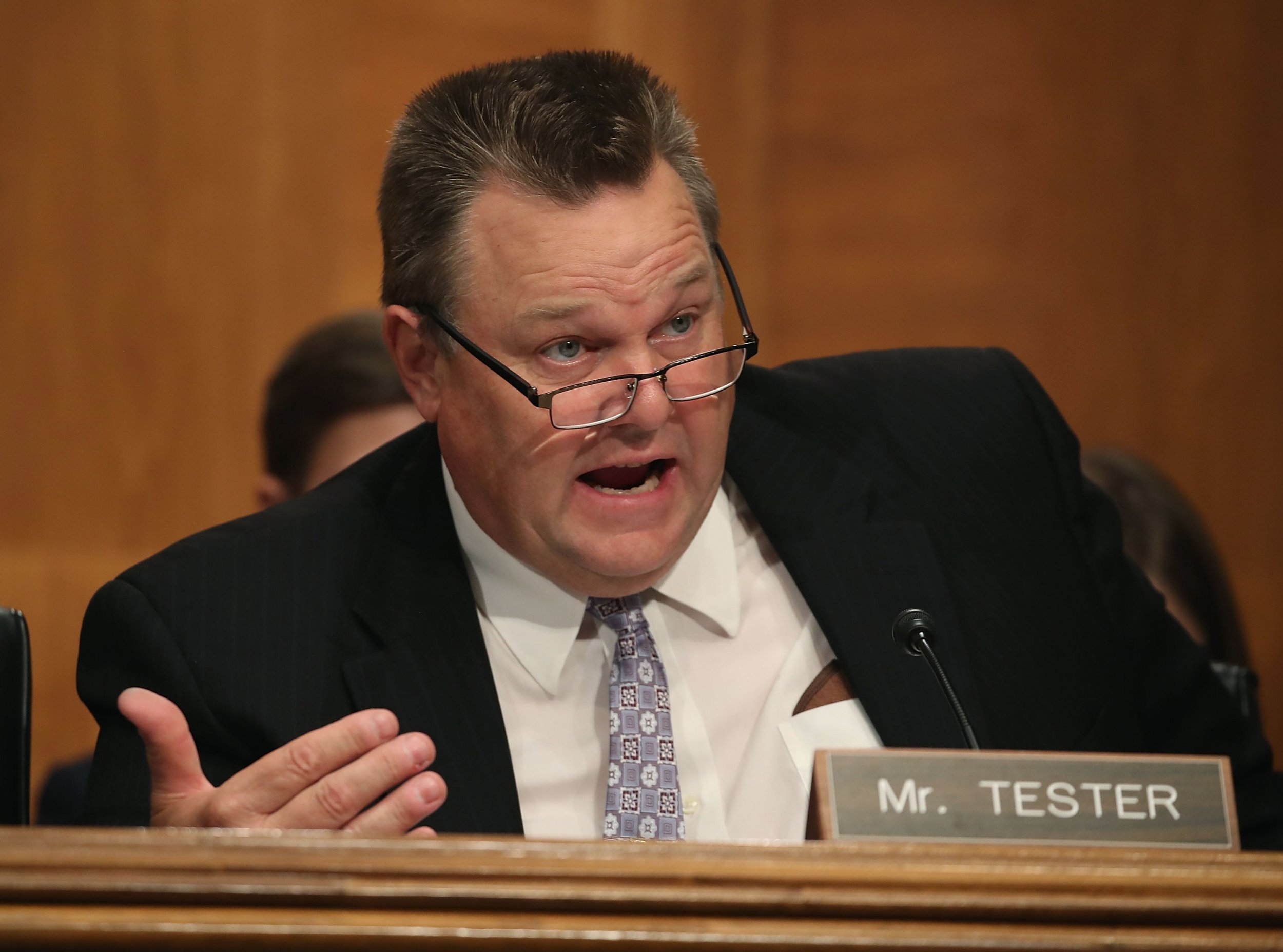 A Montana Democratic Senator up for re-election in 2018 did not mince words in his criticism of the GOP tax bill that passed through Congress on Wednesday.
"We just passed one of the shittiest bills that's ever come in front of the Senate last night… so you know the country's seen better days," Senator Jon Tester said Wednesday after the vote, according to The Washington Post's Ben Terris.
Related: Trump's broken promises: GOP tax bill fills wealthy people's pockets, takes money from middle class, poor
The tax bill passed both chambers of Congress this week without receiving a single Democratic vote and even lost 12 Republicans in the House of Representatives.
Tester hails from Montana, a state Donald Trump won by more than 20 percentage points in the 2016 election, winning 56 percent of the state's vote. However, Tester is fairly popular in the state, as a Morning Consult survey released on Halloween found that 53 percent of Montanans hold a favorable view of the senator, with just 33 percent viewing him unfavorably.
This is not Tester's first time attacking the GOP tax plan, as a video of him on Twitter from earlier in December went viral and has been viewed more than 7 million times. In the video, Tester criticizes the Senate's version of the tax plan before Republicans from both chambers of Congress worked together to create a single bill. "I was just handed a 479-page tax bill a few hours before the vote. One page literally has hand scribbled policy changes on it that can't be read. This is Washington, D.C. at its worst. Montanans deserve so much better," Tester tweeted on December 7.
Part of the reason Tester likely felt so comfortable publicly slamming the legislation is that public-opinion polling has shown it is widely unpopular with the American people.
An NBC News/Wall Street Journal poll released Tuesday found that just 24 percent of respondents believe the legislation is a good idea, while 41 percent said it is a bad idea. Even more damning for the Republicans, 63 percent of Americans believe the bill was intentionally "designed mostly to help corporations and wealthy Americans," while just 7 percent feel the legislation was "designed mostly to help middle class Americans."
The bill's unpopularity has made it easier for vulnerable Democrats to side with their party's more politically safe members in voicing their displeasure. Earlier this week, West Virginia Democratic Senator Joe Manchin criticized the partisan process Republicans used to write this bill.
"I was an easy pick up. Very easy pick up," Manchin said in a Politico podcast. "And a couple, two, three other Democrats would have been easy pickups, if they had just made an effort."