Donald Trump Grades Himself A-plus for Handling Hurricanes
President Donald Trump has awarded himself an A-plus for his administration's hurricane work in Puerto Rico, despite the death toll from the devastating storm in 2017 reaching into the thousands.
In a tweet sent on Wednesday as Hurricane Florence approached the U.S. East Coast with some ferocity, the president said the authorities were ready for the impending storm—touting his administration's work following other storms as evidence of a job well done.
"We got A Pluses for our recent hurricane work in Texas and Florida (and did an unappreciated great job in Puerto Rico, even though an inaccessible island with very poor electricity and a totally incompetent Mayor of San Juan). We are ready for the big one that is coming!" the president tweeted on Wednesday.
"Hurricane Florence is looking even bigger than anticipated. It will be arriving soon. FEMA, First Responders and Law Enforcement are supplied and ready. Be safe! " he added in another message, following up with a video about being ready for the storm and having the finest first responders in the world
His handling of the devastation caused in Puerto Rico last year prompted serious criticism, notably from San Juan Mayor Carmen Yulín Cruz, whom Trump clashed with last year over the response to the emergency.
In recent days, however, the president has called the handling of the devastation in Puerto Rico by FEMA and law enforcement agencies as having been "an incredible, unsung success."
"I think Puerto Rico was incredibly successful," CNN reported Trump saying. "It was one of the best jobs that's ever been done with respect to what this is all about."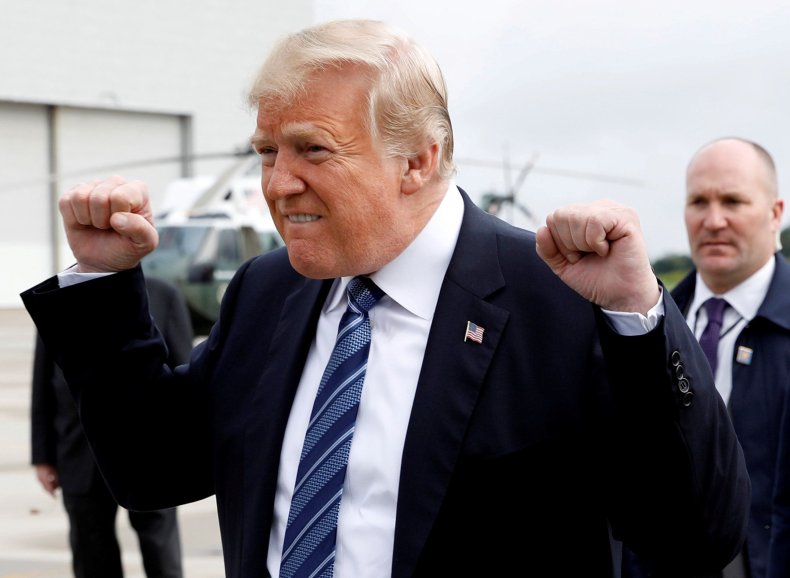 Cruz panned those comments on Tuesday, with the mayor telling Anderson Cooper: "In a humanitarian crisis, you should not be grading yourself. You should not be just having a parade of self-accolades. You should never be content with everything we did. I'm not content with everything I did, I should have done more. We should all have done more."
Ahead of the impending arrival of Hurricane Florence later this week, Cruz warned about the potential impact President Trump's message could have on the Carolinas.
"The President continues to refuse to acknowledge his responsibility, and the problem is that if he didn't acknowledge it in Puerto Rico, God bless the people of South Carolina and the people of North Carolina," she said.
Donald Trump Grades Himself A-plus for Handling Hurricanes | U.S.