Donald Trump Grand Juror's Media Tour Won't Help His Case: Glenn Kirschner
Emily Kohrs, forewoman of the Georgia grand jury that investigated Donald Trump, "didn't imperil" any legal action against the former president by speaking to the press, according to former federal prosecutor Glenn Kirschner.
The Georgia grand jury was investigating the alleged attempts by Trump, and his wider team, to overturn the 2020 presidential election result in the state which Joe Biden won.
Whilst parts of the grand jury report have been released the sections made public did not include recommendations for indictment.
However speaking to CNN, Kohrs said it is a "good assumption" that at least a dozen people would be recommended for indictment, and hinted they could include Trump himself.
During a separate interview with the New York Times, Kohrs commented: "I will tell you that if the judge releases the recommendations, it is not going to be some giant plot twist. You probably have a fair idea of what may be in there."
Fulton County District Attorney Fani Willis, not the special grand jury, will ultimately decide on whether to issue indictments.
Kohrs' comments infuriated Trump, with the former president's legal team claiming they had "poisoned" the Georgia inquiry. Trump's team also indicated they were "considering" legal action.
Appearing on right-wing network Newsmax Trump's lawyer Christina Bobb said: "There should be no charges, the jury pool has been tainted."
On Saturday Trump took to his Truth Social platform to slam Kohrs over her media appearances.
He said: "There is no case against me in Georgia because I did NOTHING WRONG, but in any event, and everyone agrees, the out of control Foreperson who did an illegal and unprecedented Media Tour DURING the process, makes the case dead for a second reason."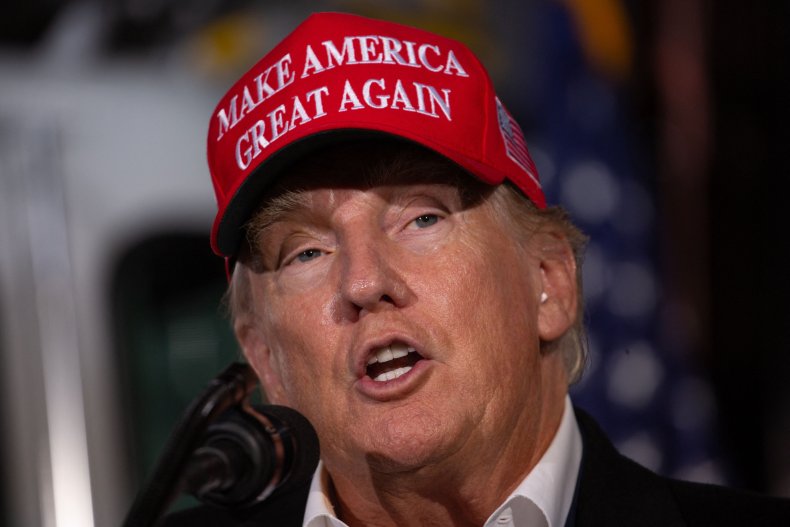 However Kirschner, speaking on his 'Justice Matters' YouTube show, insisted Kohrs was entitled to speak out.
He said: "To all of the Trump loyalists and lackeys and sycophants, why don't you just go ahead and drag your fainting couch back into the closet because Emily Kohrs did nothing wrong."
Kirschner went on to quote an interview Superior Court Judge Robert McBurney, who oversaw the case, gave to the Atlanta Journal Constitution.
In the interview McBurney said that whilst jurors cannot "discuss their deliberations," they can talk "about the fruit of their deliberations, which would be the final report."
Based on this, Kirschner concluded: "Emily Kohrs didn't violate Georgia state law. Emily Kohrs didn't violate any of the rules as explained by Judge McBurney. In fact, it's pretty clear she could have disclosed more than she did."
He went on to predict Trump will be both indicted, and prosecuted, as a result of the investigation.
Trump is under particular pressure over a post-election call he made to Brad Raffensperger, the Georgia secretary of state, in which he said: "I just want to find 11,780 votes."
After Raffensperger refused to do this, Trump replied: "That's a big risk to you. That's a big risk."
Raffensperger, a Republican, later commented: "I felt then, and still believe today, that this was a threat. Others obviously thought so, too, because some of Trump's more radical followers have responded as if it was their duty to carry out this threat."
Trump has denied any wrongdoing, though he has continued to claim the 2020 presidential election was rigged against him, despite this being rejected repeatedly in court and by independent legal experts.
In December the House Select Committee investigating the January 6 2021 Capitol Hill riot, and associated attempts to reverse the 2020 presidential election result, made four criminal referrals to the Department of Justice. They recommended Trump face charges for inciting insurrection, conspiracy to make false statement, conspiracy to the United States and obstruction of an official proceeding.
Newsweek has contacted Donald Trump for comment.