Donald Trump's Immigrant Grandfather Would Have Been Removed From U.S. Under His Grandson's—and Obama's—Policies
Friedrich Trump immigrated to the United States as an unaccompanied minor over a century ago, but today his grandson's "zero tolerance" immigration policy would have barred the family patriarch from entry.
"He couldn't possibly have known English. He didn't have anything like a high school diploma," Gwenda Blair, author of an extensive Trump family biography, told The Washington Post.
Donald Trump has remained adamant about securing the southern border and strengthening hardline immigration policy even amid growing public outrage over family separations and travel bans.
According to current immigration legislation, Friedrich Trump would have been labeled an "unaccompanied alien child," and would've likely been sent through an expedited removal process if there was no family member already in the country who could be appointed as a guardian.
While awaiting his fate, Friedrich Trump would've also likely be placed in one of the many detention centers across the country that are tasked with looking after immigrant children.
The same would have been true in the days of the Obama administration, which dealt with a flood of unaccompanied immigrant children crossing the U.S.-Mexico border. From 2013 to 2014 nearly 69,000 unaccompanied children were apprehended by border patrol, according to data from the U.S. Customs and Border Protection agency.
To deal with the crisis, the Obama White House said that they children who did not qualify for protections would be sent back to their home countries.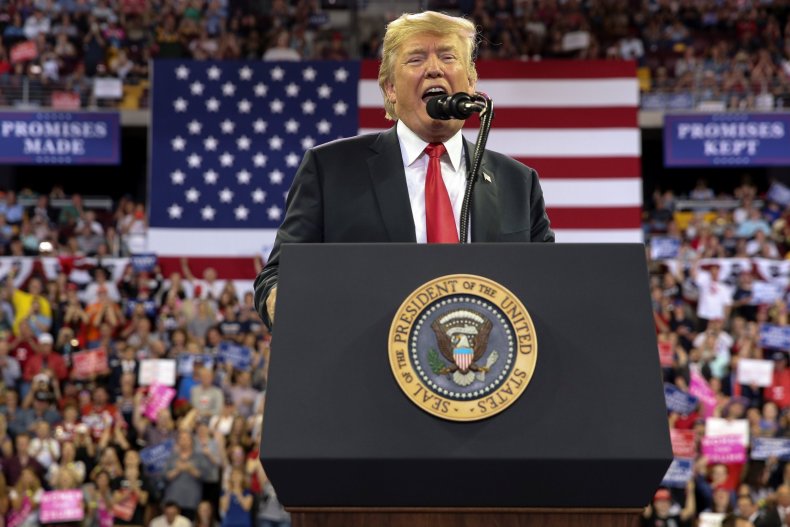 Friedrich Trump came to the U.S. during a big wave of German immigration in 1885. According to data from the Economic History Association, 20 percent of the immigrants coming to America during that time period were younger than 14 years old.
After living in America for many years, the Trump family patriarch attempted to move his family back to Bavaria but was denied entry to the country.
In a letter to Prince Regent Liutpold published by Harper's Magazine, Friedrich Trump slammed being denied access to his former country.
"Why should we be deported? This is very, very hard for a family. What will our fellow citizens think if honest subjects are faced with such a decree—not to mention the great material losses it would incur," he wrote.