Saudi Arabia has reportedly detained and tortured United States citizen Dr. Walid Fitaihi, first arresting him in November 2017, along with about 200 others who were held in the Ritz Carlton in Riyadh.
The New York Times published a report highlighting Fitaihi's continued detention and torture, based on the account of a friend. The Harvard-trained physician, a dual national holding U.S. and Saudi citizenship, was reportedly slapped, blindfolded, stripped to his underwear and tied to a chair after he was first detained. Fitaihi was later tortured with electric shocks during a session that reportedly lasted about an hour. He was also allegedly beaten so badly on his back that he could not sleep.
According to The Times, the 54-year-old remains imprisoned without charges, while most of the others detained have since been released. The 2017 crackdown saw the detention of numerous high-profile Saudi Arabian figures, including the kingdom's wealthiest citizen, Prince Alwaleed bin Talal, and numerous former high-ranking officials. Saudi leaders said the purge, orchestrated by Crown Prince Mohammed bin Salman, was intended to tackle corruption, but many analysts suggested it was part of a more sinister effort to weed out political dissent.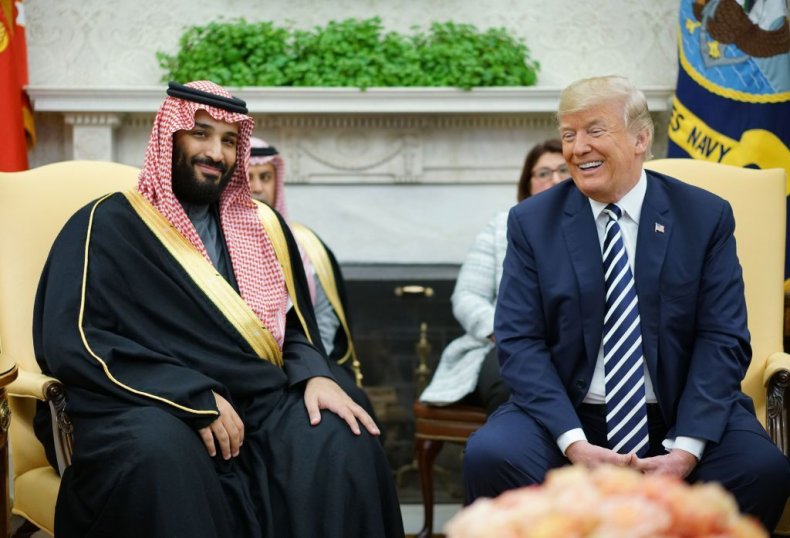 As the purge unfolded, President Donald Trump publicly voiced his support for Prince Mohammed and his father King Salman. "I have great confidence in King Salman and the Crown Prince of Saudi Arabia, they know exactly what they are doing," he wrote on Twitter.
Trump's unwavering support for Saudi Arabia has raised significant bipartisan criticism from lawmakers in Washington. Even in the wake of the brutal murder of U.S. resident and Saudi dissident journalist Jamal Khashoggi last October, Trump referred to the kingdom as a "great ally" instead of voicing condemnation as both Republicans and Democrats had urged. Khashoggi was killed and cut into pieces by a Saudi kill squad after he entered the kingdom's consulate in Istanbul. Intelligence reports and analysts have suggested that the murder was carried out under orders given by Prince Mohammed.
The president defended his continued support for Saudi Arabia's leaders by pointing to the billions of dollars they plan to spend on U.S. weapons. He also argued that the U.S. needs to maintain positive ties with the kingdom to keep oil prices low. Trump said that he was simply putting "America first" by maintaining positive ties.
Even Trump loyalists, such as GOP Senator Lindsey Graham of South Carolina, were harshly opposed to the president's position. Graham referred to Prince Mohammed as a "wrecking ball," calling him "dangerous" and "crazy" following a closed-door briefing with CIA Director Gina Haspel, during which she reported on her agency's conclusions about Khashoggi's killing. Congress has also demanded that the Trump administration provide a report on who killed the journalist, but thus far the White House has ignored that request.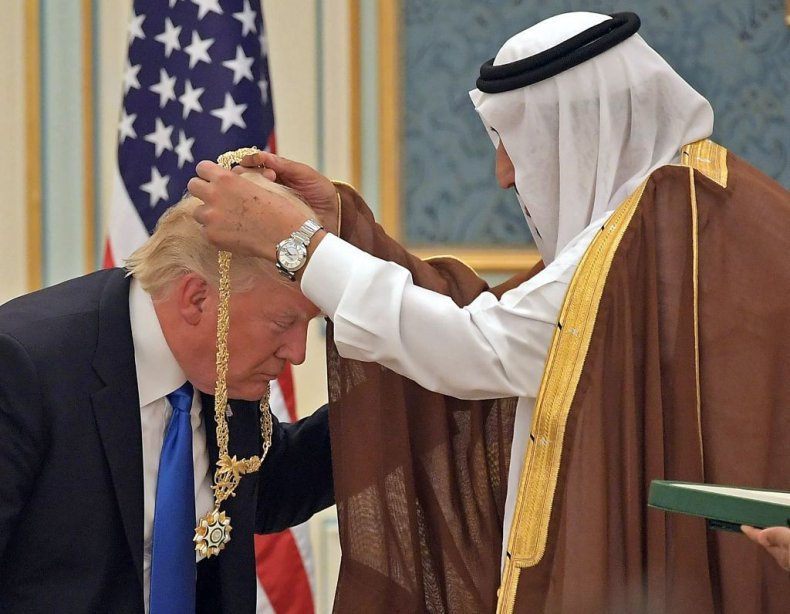 Despite Trump's support for Saudi Arabia, friends of Fitaihi told The Times that they hope the president will intervene on behalf the doctor, pointing to the administration's efforts to free other Americans held abroad. Since taking office, the White House has been able to extricate 20 U.S. citizens detained in foreign countries.
Egyptian-American Aya Hijazi, who was detained for three years in Egypt and saw her release secured by Trump's administration, used the president's own words to urge him to help Fitaihi. "Not making Walid Fitaihi a priority will send a message that America isn't really first," she told The Times. "Financial deals and petroleum are."