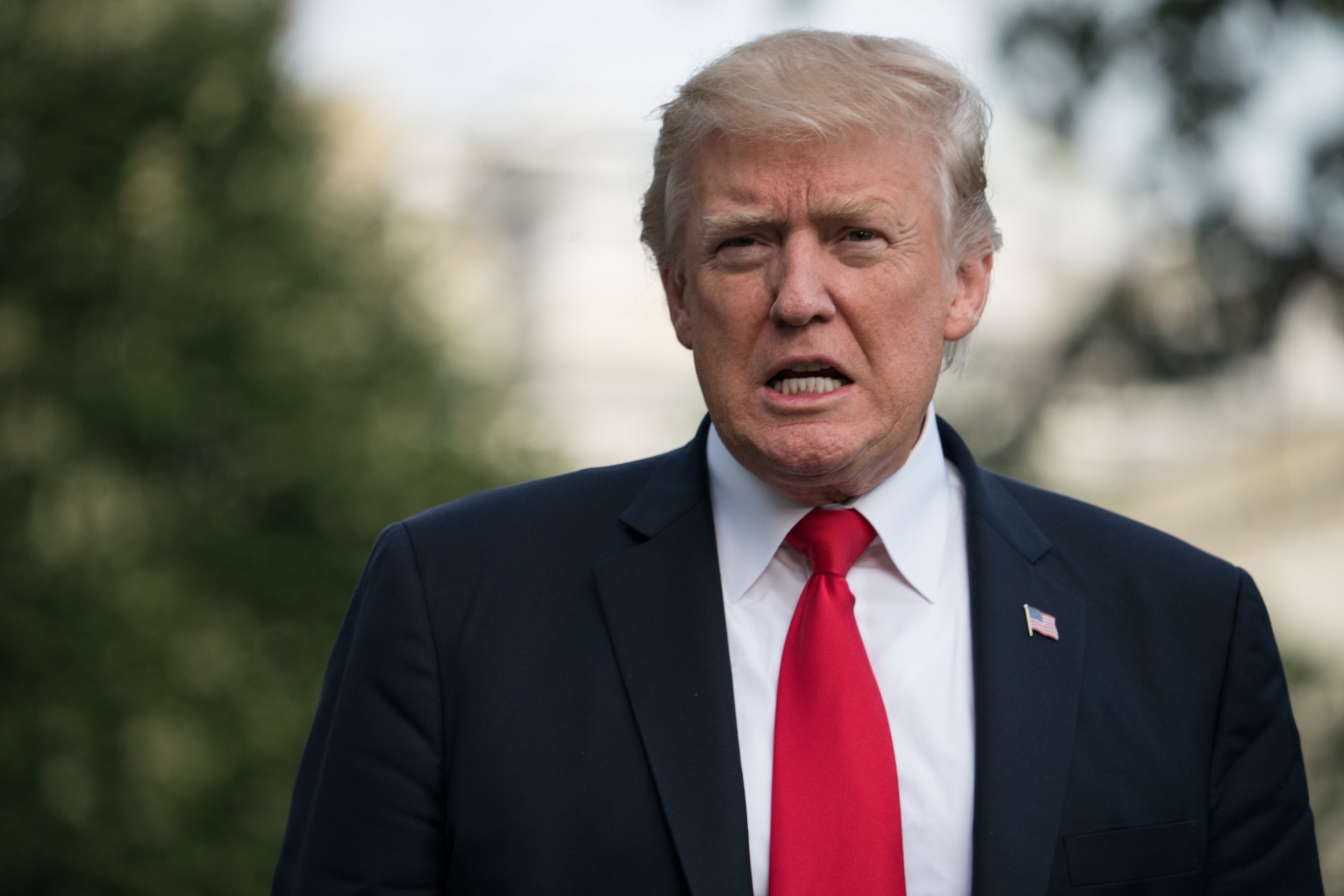 Donald Trump stood before supporters at Manhattan's Waldorf Astoria hotel in September and vowed, as he had done many times before, that he'd be the "greatest jobs president that God ever created" if elected to the Oval Office.
"This is the most pro-growth, pro-jobs, pro-family plan put forth perhaps in the history of our country," the Republican candidate said. "We're going to turn this thing around."
Seven months into his presidency, job growth has slowed from the days under former President Barack Obama, when virtually all demographics of Americans were enjoying new job creation. Now, unemployment is ticking upward, as just 156,000 jobs were added to the American economy in August, the Labor Department reported Friday.
Related: Here's how Donald Trump could actually be impeached
It's the slowest job growth in August in six years, marking Trump's first summer in office as the slowest in overall job growth in four years, according to historical data provided by the Labor Department. The number of jobs added during the summer months of June, July and August plummeted under Trump to 555,000, down from 764,000 new jobs in 2016 during Obama's last summer in office.
Experts tell Newsweek the latest employment numbers are "disappointing" across the board, reflecting an overall declining trend beginning shortly after Trump took office.
"On the face of it, the August employment data came in on the lighter side," Mark Hamrick, senior economic analyst at Bankrate.com, tells Newsweek in an emailed statement. "Payrolls growth was below expectations, and we had downward revisions reducing June and July payrolls by a total of 41,000 jobs. Still, with an average of 185,000 jobs added over the past three months, we're still creating enough jobs to continue reducing slack in the workforce."
The president has remained optimistic about job growth, writing in June to his 40 million Twitter followers: "The #FakeNews MSM doesn't report the great economic news since Election Day." Trump then proceeded to note misleading claims about the stock market and the energy sector, before claiming confidence among the business and economic sectors was at "record levels!"
If the Trump administration is unable to change the path of national employment trends, however, his first year in office could prove to be slower than 2016 and 2015. Hamrick says Hurricane Harvey, the first environmental disaster while Trump's been in office, could be a double-edged sword.
"From an economic perspective, what the storm and flooding taketh away, the recovery and rebuilding effort will giveth," he says. "It's too early to see any of Harvey's imprint in the August employment report because of the timing of the Labor Department's surveys. But economic data will begin to reflect it very soon. Among the first to feel it will be weekly unemployment claims as individuals file for jobless aid. As residents hunkered down, economic activity slowed to a virtual halt. That will reduce growth in the current quarter. But the billions of dollars to be spent in the coming weeks and months will lift growth after that."