Most Americans Disagree With Trump on Arming Teachers, but Not by Much: Poll
The majority of Americans disagree with President Donald Trump's proposal to arm teachers but not by a wide margin, a new poll found.
Overall, 56 percent of adults said they opposed the proposal while 42 percent agreed with it, according to an NBC/SurveyMonkey poll published Thursday. The survey also found that support for the proposal largely falls along partisan lines, as is often the case with issues of gun control.
Three-quarters of Democratic respondents said they strongly disagreed with arming teachers, and another 13 percent said they somewhat disagreed. Half of Republicans said they strongly agreed with the president, while 30 percent said they somewhat agreed.
Independents were also against arming teachers with 46 percent and 18 percent strongly and somewhat disagreeing, respectively. Twenty percent of independents strongly agreed, and 15 percent somewhat so.
The majority of respondents also said they were either dissatisfied or angry with how Trump and Congress have handled the gun control debate, though the president fared better than Capitol Hill. Overall, 76 percent said they were dissatisfied or angry with Congress's handling of the issue, and 60 percent said the same of Trump. Only 21 percent said they were enthusiastic or satisfied with Congress on the issue, while 38 percent of respondents felt the same for the president.
Those ratings also fell along partisan lines. Nearly eight in 10 Republicans, 78 percent, were enthusiastic or satisfied with Trump's response on gun regulations. Independents went the opposite way, with 72 percent saying they were dissatisfied or angry. Nine in 10 Democrats said they felt dissatisfied or angry with Trump's approach.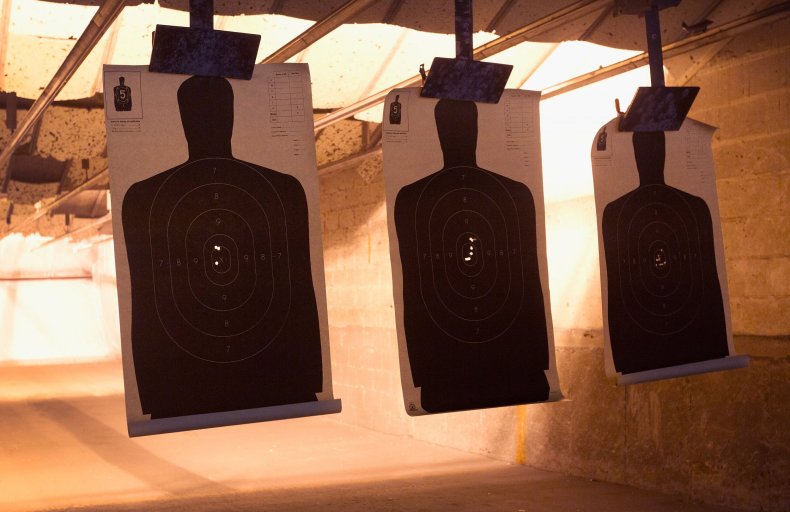 The survey also found that 55 percent of respondents disapproved of Trump's overall job performance.
Satisfaction aside, most Americans (61 percent) said they believe the government and society are capable of preventing shootings like the February 14 massacre at Marjory Stoneman Douglas High School in Parkland, Florida. About a third, 36 percent, said such shootings are unavoidable.
Answers to that question again came down to party affiliation. Eighty-four percent of Democrats and 53 percent of independents said something could be done to prevent shootings like the one in Parkland, while 58 percent of Republicans said shootings are inevitable regardless of what lawmakers or society does.
The poll was conducted online from February 26 through 28 and involved 2,857 adult respondents aged 18 and over. It has a 2.5 percent margin of error.