Donald Trump at Republican Debate: I Carry a Gun Sometimes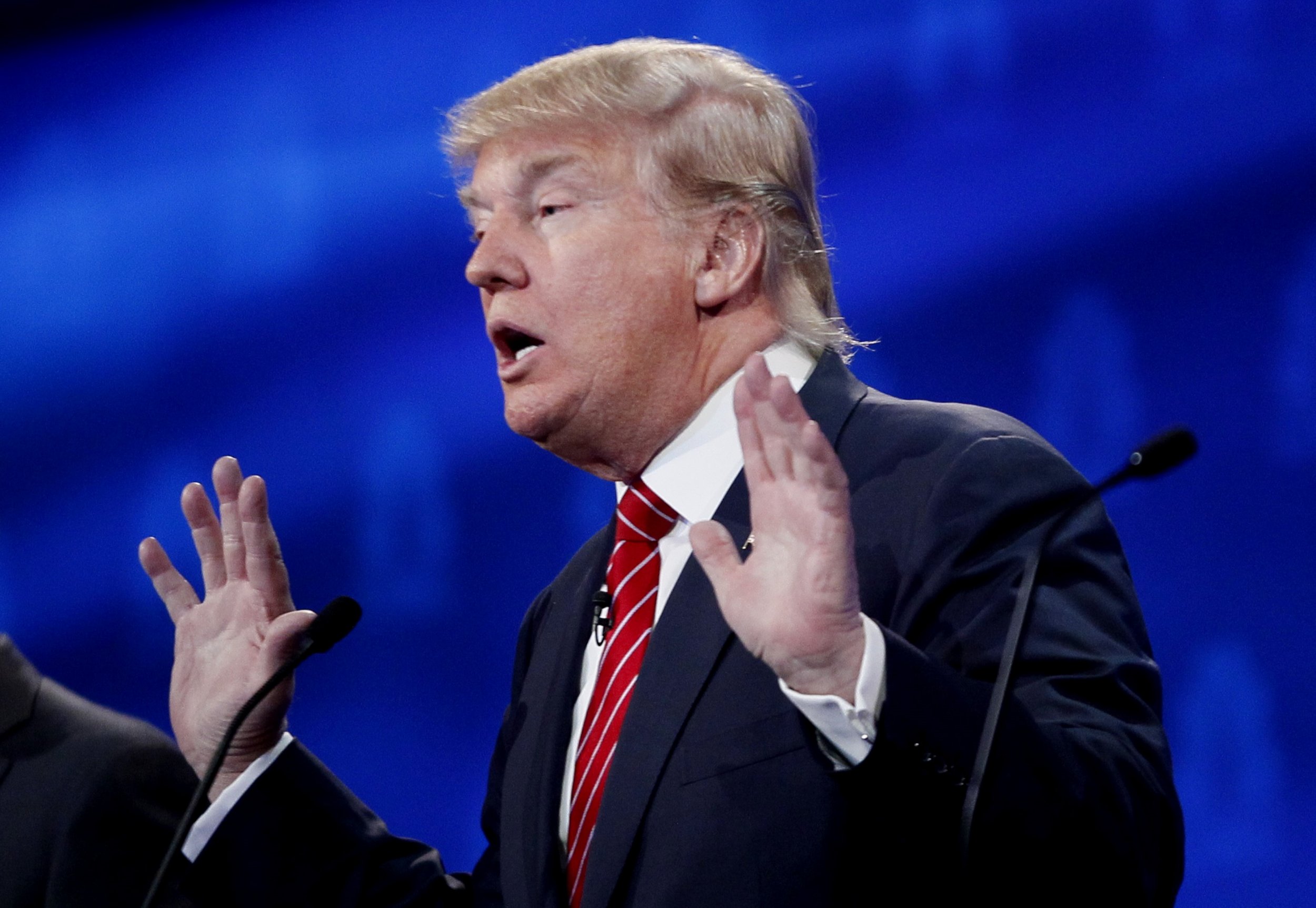 Real estate mogul and 2016 Republican presidential hopeful Donald Trump said during the third Republican debate on Wednesday night that he carries a gun in his home state of New York, "sometimes a lot."
"I like to be unpredictable, so people don't know if I'm carrying," Trump said after a CNBC moderator asked him whether he would feel more comfortable if his employees brought guns to work. "Yes, I might feel more comfortable. I would say that I would, and I have a permit, which is very unusual in New York," he added.
The question was the only one related to gun control during Wednesday's debate among the GOP's 10 highest polling candidates, who faced off at the University of Colorado in Boulder. In the same response, Trump said gun-free zones are "target practice for the sickos and for the mentally ill."
"I think gun-free zones are a catastrophe," he said. "They're a feeding frenzy for sick people."
New York law requires anyone purchasing or possessing a handgun to first obtain a license—which requires a background check. That license must also specify all the handguns owned by the license holder, according to the Law Center to Prevent Gun Violence.
Historically, but especially over the last decade, gun control has been a contentious topic between Republicans and Democrats, who struggle to agree on even the need for reform. Firearms legislation was a major topic in the first Democratic debate earlier this month, which was held shortly after a gunman fatally shot nine people at Umpqua Community College in Roseburg, Oregon. At that debate, the Democratic candidates called for stricter gun laws.
Democratic front-runner Hillary Clinton has pledged to make gun legislation a major focus of the general campaign if she is elected as her party's nominee. As part of his own gun-control proposal, former Maryland Governor Martin O'Malley has called for universal background checks on gun purchases and a national age requirement for handgun possession.
The 2016 election cycle is the first since a gunman killed 20 first-graders and six educators inside Sandy Hook Elementary School in Newtown, Connecticut, on December 14, 2012.