Donald Trump Had Already Been Briefed About Whistleblower's Complaint When He Unfroze Ukraine Military Aid: Report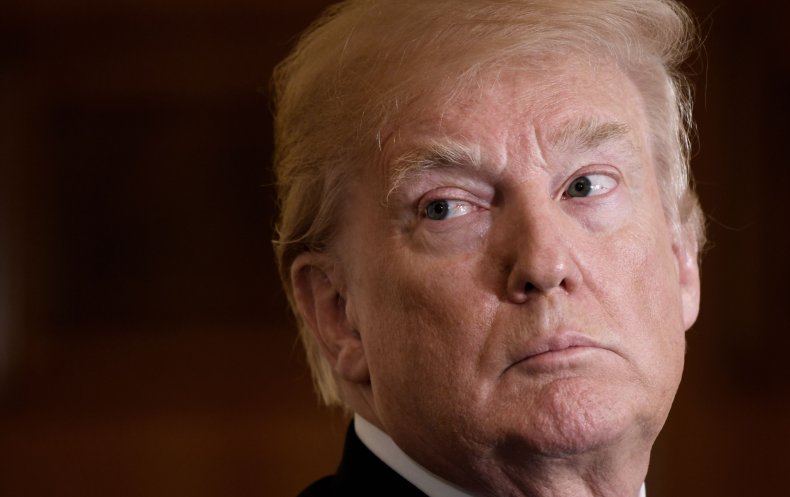 President Donald Trump was aware of the whistleblower complaint made against him before releasing aid to Ukraine, according to a new report.
A Tuesday article in The New York Times claims that two sources "familiar with the matter" say Trump learned of the complaint well in advance of his early September decision to release aid the Ukraine, after allegedly holding it up as part of a "quid pro quo" scheme in exchange for the President Volodymyr Zelenskiy launching an investigation of political rival Joe Biden.
The report alleges that White House lawyers Pat A. Cipollone and John A. Eisenberg were aware of the complaint in late August and declined forwarding it to Congress, citing executive privilege and going against the advice of Inspector General of the Intelligence Community Martin Atkinson. The whistleblower is said to have sent the complaint to Atkinson in mid-August.
The White House lawyers had also allegedly informed Trump of the complaint in late August, telling him they were sending it to the U.S. Justice Department's Office of Legal Counsel to help make a decision on whether they were required to hand it over, which they decided against doing the following week.
If the report is accurate, key actions taken by Trump in the immediate aftermath of learning about the complaint may have been informed by his knowledge of being accused of wrongdoing. In particular, the unfreezing of $391 million in military aid to Ukraine on September 11 would have occurred well after the president had knowledge of the complaint.
A key telephone conversation Trump had with U.S. Ambassador to the European Union's Gordon Sondland would also appear likely to have taken place after Trump had knowledge of the whistleblower complaint. The exact timing of the phone call is unclear, but it is thought to have taken place on either September 7 or 9.
The call was discussed during testimony the ambassador gave at the impeachment inquiry. Sondland testified that Trump said he wanted Zelenskiy to "do the right thing," while claiming to not want anything from him in exchange for unfreezing the funds. Trump explicitly used the phrase "no quid pro quo" during the call, notably before the term had been popularly used in regard to the Ukraine allegations. Sondland claims that earlier in the summer, Trump had urged him and other members of the administration to pressure Ukraine into launching an investigation.
Only days after learning of the complaint, Trump allegedly began cursing during a conversation with Senator Ron Johnson (R-Wis.) and angrily denied that he was withholding aid to Ukraine with the intent of getting something in return.
"I would never do that. Who told you that?" Trump reportedly said.