Donald Trump Had 'Tricks Up His Sleeve' to Win Presidential Election, Alleged Steele Dossier Source Said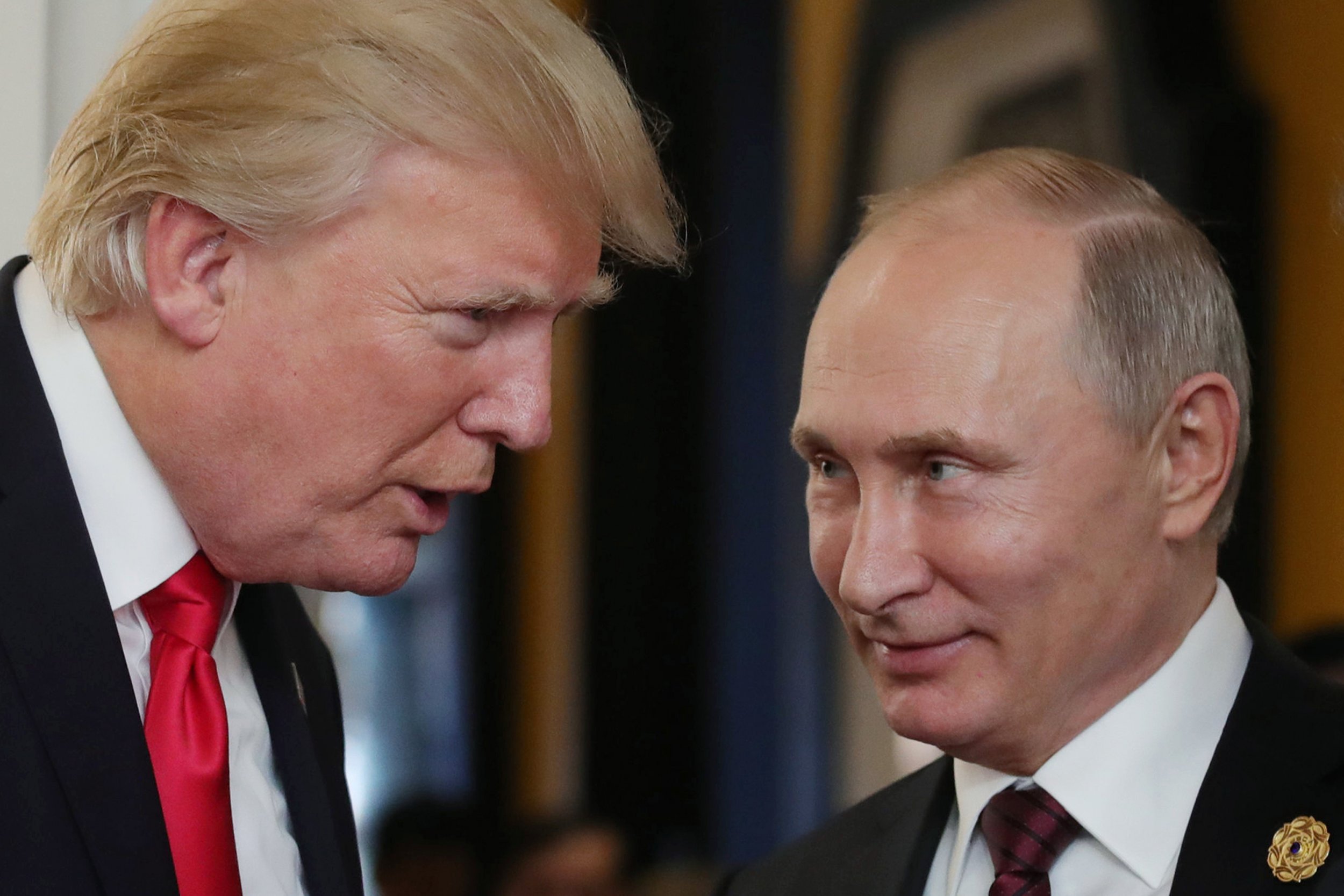 Donald Trump had "tricks up his sleeve" to win the 2016 presidential election, said a Belarusian-American businessman who was allegedly a source for the Steele dossier which alleges collusion between the Trump campaign and Russia.
The businessman, Sergei Millian, made his remark in a July 2016 interview with ABC News, a transcript of which the network released late last month. Millian, who is still a mysterious figure in federal probes into Russian interference in elections, was asked by ABC News if he was supporting Trump for president.
Millian responded he thought Trump "would be a great president" for the United States.
"He is a very shrewd and smart businessman. He built his own empire. And in fact, you know, he looks presidential, and he acts presidential," Millian said in the transcript. "And it looks like vast majority of population supports him. And this made him possible to overtake the control of the Republican Party."
Millian continued that he has many close Republican friends including an adviser for Mitt Romney during his presidential campaign.
"So they ask me about Russia. They ask me for my advice about Russia. Every time I would go to Russia, I would meet with them. So it was not possible for them even imagine that he can become the top runner for the Republican Party," Millian said, referring to Trump.
"And I'm sure he has a lot of other tricks up his sleeve," Millian concluded.
The ABC News reporter then asked, "You think so?"
"That you will see soon in the presidential campaign, yes," Millian replied.
Millian's comments, addressing the question of whether he thought Trump could beat Hillary Clinton in the election, came just days after WikiLeaks disclosed 20,000 emails that Russian hackers stole from the Democratic National Committee. WikiLeaks later published the emails, a move that the Steele dossier accused Trump and his senior campaign officials of being involved in.
Millian, whose legal name is Siarhei Kukuts, was identified by The Wall Street Journal and ABC News as "Source D," a "close associate of Trump," in the dossier in January 2017.
Source D alleged that the Trump campaign was conspiring with the Russian government to affect the outcome of the 2016 election, and that the Kremlin was blackmailing Trump with video footage of him and prostitutes in a hotel room in Moscow.
However, Millian's associates and an opposition researcher have questioned his credibility and claimed that he exaggerated his ties to Trump.