Donald Trump Hails Great Opportunity for GOP to Get Rid of 'Poor Leader' Liz Cheney Ahead of Vote
Ahead of the House Republican Conference's vote that ousted Representative Liz Cheney from her leadership position on Wednesday morning, former President Donald Trump hailed the "great opportunity" for the GOP to rid itself of a "poor leader."
"The Republicans in the House of Representatives have a great opportunity today to rid themselves of a poor leader, a major Democrat talking point, a warmonger, and a person with absolutely no personality or heart," Trump said in a statement.
While Cheney easily won the support of her colleagues back in February, House Republicans voted to remove her as the conference's chair in the second vote on her in the past four months.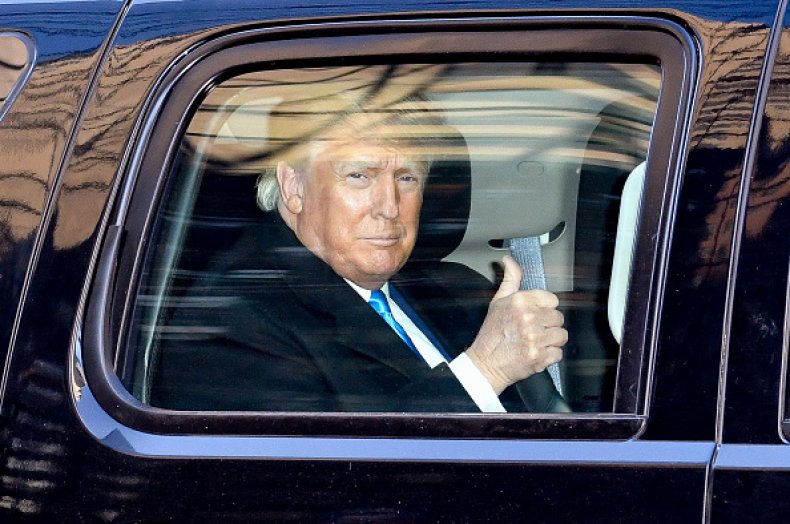 Cheney, the No. 3 House Republican, has increasingly faced backlash from other leaders in her party, including House Minority Leader Kevin McCarthy, for speaking out against Trump's baseless claims about the 2020 presidential election. In January, she was one of 10 House Republicans to vote in favor of convicting Trump in his second impeachment trial.
On Tuesday night, Cheney defended herself on the House floor ahead of the vote, saying, "I will not sit back and watch in silence while others lead our party down a path that abandons the rule of law."
She was expected to lose her post with a simple majority vote, as McCarthy had reportedly mustered at least that much support, if not more.
Cheney has fallen out of favor not only with her fellow Republicans but also with GOP voters. The latest poll from Morning Consult and Politico found that half of Republican voters thought she should be removed from her leadership role, with only 18 percent saying she should keep it.
Trump has been a vocal proponent of removing Cheney from her position, attacking her in a number of statements made over the past week. The former president also endorsed Representative Elise Stefanik of New York, an ardent Trump defender, to replace Cheney.
In Tuesday's statement, he said, "As a representative of the Great State of Wyoming, Liz Cheney is bad for our Country and bad for herself. Almost everyone in the Republican Party, including 90% of Wyoming, looks forward to her ouster—and that includes me!"
In an earlier statement, the former president said, "Liz Cheney is a warmongering fool who has no business in Republican Party Leadership. We want leaders who believe in the Make America Great Again movement, and prioritize the values of America First.
"Elise Stefanik is a far superior choice, and she has my COMPLETE and TOTAL Endorsement for GOP Conference Chair. Elise is a tough and smart communicator!" Trump said.